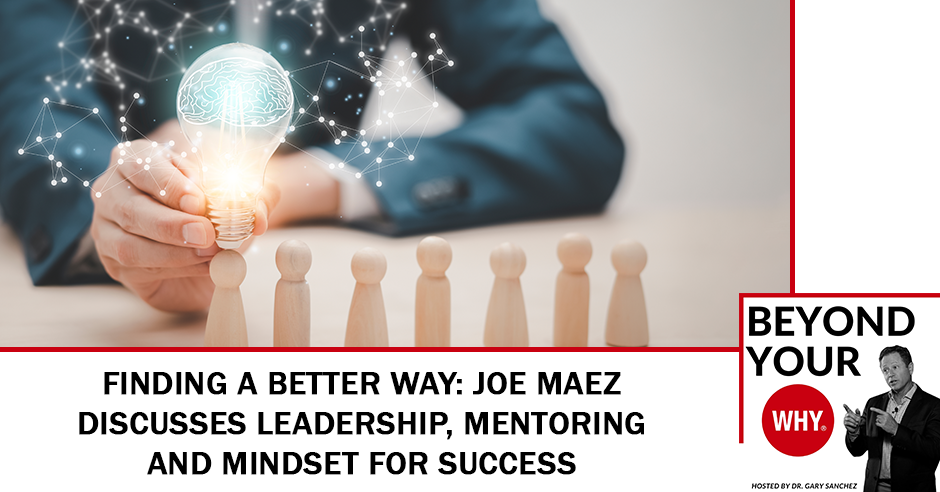 Finding a better way is what drives human success. To be able to find a better way, we need leadership, mentoring and the right mindset. In this episode, Dr. Gary Sanchez sits down for an insightful discussion with Joe Maez, real estate agent and founder of The Maez Group. Joe is an armed forces combat veteran who has leveraged the training, mindset and mentoring of many to get to where he is today, despite coming from a challenged community. Learn great insights from Joe and Dr. Sanchez by tuning in to this episode.
—
Watch the episode here:
Listen to the podcast here:
Finding A Better Way: Joe Maez Discusses Leadership, Mentoring And Mindset For Success
Welcome to the show, where we go beyond just talking about your why and actually helping you discover and live your why. If you're a regular reader, you know that every week, we talk about one of the nine why's and then bring on somebody with that why so you can see how their why has played out in their life. In this episode, we're going to be talking about the why of a better way.
If this is your why, then you are the ultimate innovator. You are constantly seeking better ways to do everything. You find yourself wanting to improve virtually anything by finding a way to make it better. You also desire to share your improvement with the world. You constantly ask yourself questions like "What if we tried this differently? What if we did this another way? How can we make this better?"
You contribute to the world with better processes and systems while operating under the motto, "I'm often pleased but never satisfied." You were excellent at associating, which means that you are adept at taking ideas or systems from one industry or discipline and applying them to another always with the ultimate goal of improving something.
I've got a great guest for you. His name is Joseph Maez. He was born and raised in Northern New Mexico. Joe is not afraid to go the extra mile. He's a graduate of UNM Anderson School of Management, a US Army combat veteran and the first New Mexico broker on record to close over 100 million in residential real estate in a single year.
He's recognized as being amongst the leading real estate professionals in the country selling thousands of homes in Albuquerque and Rio Rancho metro areas. Armed with a unique and extensive knowledge of local markets coupled with unparalleled marketing and negotiation skills and discipline, Joe brings a true passion to every real estate transaction. Joe is a sales coach and consultant to many public and private companies. Joe, welcome to the show.
It's not about what you say. It's about what you do. People can say things, but it's about what they do that is worth more.
Click To Tweet
Thanks for having me, Gary.
This is going to be fun. I'm looking forward to this. Tell everybody a little bit about your background. Take us back to where were you born? When you went to UNM, how did you get into the military and then how did you get into real estate? Let's go down that path.
I was born in Española, New Mexico, a little Northern New Mexico town up in Rio Arriba County. I went to school in Cuba, New Mexico, until I was in third grade. At that point, my father got a job up in Chama, so he moved us up to Abiquiu. That's pretty much where I grew up. My graduating class was eighteen people, Gary, in Coronado High School.
Most people reading this will not know what Española is like, what kind of reputation it has and what it is known for. Give people a sense of where that is and what that is like.
To me, it's a beautiful place. It doesn't have the best of reputations. It was known as being the low rider capital of the world and the heroin capital of the world which we're trying to change. There's a lot of amazing people that come out of the Española Valley area. It's a beautiful country, too. For people that are reading that never experienced it, it's a challenging location. It's a challenging community. More specifically, where I graduated from was a place called Gallina, New Mexico, which is where the Coronado Leopards are. It was a consolidated school.
I rode the bus for 45 minutes in the morning to get to school. It was neat because I took my daughter on a little trip and I hadn't been back to that school in twenty years. The campus gates happened to be open on a Sunday afternoon and I took my daughter through there. I said, "That's where your daddy went to school." She's like, "No way." My kids are going to some great schools. I want them to go to school where it's cool to be smart because when I was growing up, it wasn't cool to be smart. MPC had to do things a little bit differently. I graduated from that school.
I did the delayed entry program for the Army Reserves. Both my grandfathers are Vietnam veterans. I always wanted to be like those guys. Those are my gold standard. That's what a man should be. Just studying what you're studying and doing what you're doing. A lot of things are learned. We want to be like the people before us. I have great mentors. I was the only person from my generation to go and join the military. As soon as I possibly could, I even told my recruiter, "I was laid down." Normally people just hold out for a bonus or something like that, but I joined up right away.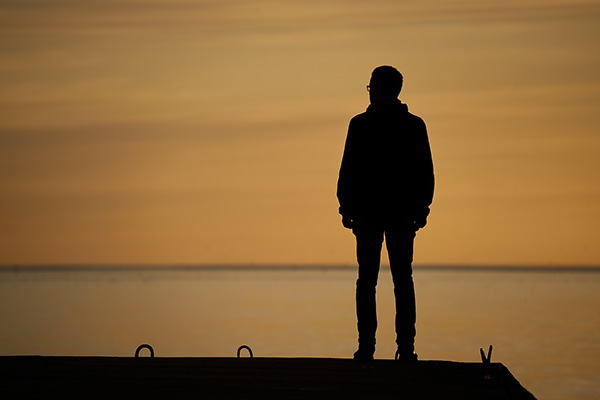 I was a combat engineer. The good thing that my parents did is they always programmed us. They said, "You're going to college." That was awesome. My first major was sports medicine because I was super into sports and always liked to run, lift weights and do all that stuff. We didn't have enough kids for the football team at the school that I went to, so that was a bummer. If you're going to play basketball, you have to run fast. You had to be faster than everybody else, which helps me out in my industry right now. You have to be faster than everybody else.
You got to be resourceful.
I joined the Reserves and then I got a business degree. When I was going to college, mom and dad said, "You got to go to college." I was going to NMSU down at New Mexico State and then one day I woke up, I said, "What's going on with you?" I used to sell my artwork in the old town. I did stuff for the Spanish market when I was growing up. My father-in-law taught me how to carve crosses in Spanish colonial furniture and things like that.
One day, I was like, "I'm not going to be in people's feet for the rest of my life," and then I said, "I'm going to business school." I left NMSU and went back to Anderson because I have a strong business school and that was that. Halfway through my graduating semester, I was deployed to Iraq with the 101st Airborne Division. That was in 2003 when we invaded Iraq. That was an eye-opener.
Both my grandfathers were war vets. My dad's a war vet. This was part of me going into that role. When you're in your twenties, you don't think that war is a bad thing. As sick as it sounds, you're excited to go to war. When you get around that in my life, there's not a lot of good that comes from war but I can tell you that great experience came to me from war.
Going to war is humbling because you never realize how good you have it until you don't have it. That's always been a saying. Sometimes people get tired and they don't know what that means until they experience it. Even going to school, certain relationships that you've had, advice that your father or your mother and advice that mentors gave you, a lot of times, we take that for granted. Taking running water for granted and taking a shower in cold water or things like that. What was supposed to be a four-month deployment turned into thirteen months, so that changes your perspective on life.
What was that like?
Nobody ever likes to admit their shortcomings but I was the kid growing up that going to college was checking the box for me because if you didn't go to college in our family, everybody gave you the guilt trip because all our fathers and mothers had done it. My grandmother was the first valedictorian in the family line, which was great to move the needle forward. I didn't even buy books in college. I just went, listened, and passed every test with A's, B's, and the occasional C.
When I got back from Iraq, I got straight A's because, unfortunately, Anderson didn't give me any credit, not even a partial credit, but it was fine. I got down into it. I finished off when I graduated with straight As in my last semester, which never happened. I was in the books and I was reading, and I was like, "I'll never take education for granted like that," or opportunities for that matter. That was neat. I needed that.
10% of what you're going to learn is in the classroom. The other 10% is reading in a book, but 80% is actually rolling up your sleeves and doing it.
Click To Tweet
Going to war for me was an eye-opener. I was a hell of a soldier. When you're in your twenties, that's a great time to be a soldier when you don't need to have any kids or worry back at home. In my 40s, I'd probably be a different soldier than when I was then because I was one of the youngest NCOs, which is a Non-Commissioned Officer. I got out as an E-6 after eight years of being in which I was always a fast tracker. I always max my PT test and all the educational stuff. I was good at it. I always excelled.
I had soldiers that reported to me that were twice my age which was another learning lesson because I didn't have enough miles to empathize with them about what was going on back at home because it was hard for some of these guys to be far away from their families. I couldn't empathize. It takes time to get that kind of experience.
Now, I'm a pretty decent communicator because people always say, "You're only 40 years old," and I'll tell them, "I'm 40 years old, but I got a lot of miles on me." Sometimes I feel like Forrest Gump because there are many things. Forty is young and I still had a lot of life experience. When I was coming back from Iraq, my wife started looking for homes for us because where I come from, everybody does.
That's the way a lot of people think about things. They say, "This is the path of life that people need to take." It's like, "You go to school, then you go to college. After you go to college, you get a job. You worked that job for as long as it takes to retire. You contribute to whatever your retirement account it is. When you retire, you get a hobby." The way that you throw and get married, have kids and buy a house. There are these paint-by-numbers things for your life and that's all learned.
When I came back from Iraq, I told my wife, "I had some good money saved because number one, when I was there, there wasn't anywhere to spend that money." These poor guys come back in debt because they have access to the internet. I did not touch that money, so I had a pretty good amount of money saved when I came back. I said, "Time to check that box and buy a house."
Rosie started looking around for a house and then when I finally was able to talk to her when I came back into town, she's like, "You would be a good real estate agent." I said, "What's a real estate agent?" She's like, "They help people find houses. They make a lot of money, too." I was like, "I like money." At that time, I was bartending at my family's bar in college and I did pretty good bartending.
Bartending is listening to people and making sure their drinks are full. They're not waiting on you for that matter. Being a good listening ear but also remembering them, knowing what they like when they show back up again. I was a great bartender. She said, "You love helping and listening to people." I said, "Real estate. How's that work?" She said, "It's a 100% commission paid." Where I come from, you get a paycheck on the 1st and the 15th. I said, "I will listen."
I went to career night with her and I listened to the guys that were putting on the career night. They are super awesome guys. They totally put on a good show and sold me on it, but when they told me 100% commission paid, I still had those limiting beliefs in my mind about, "Could I do it?" We both agreed that we're going to get our licenses. Rosie got her license and went with the brokerage here in town.
At that time, Pulte Homes was doing a lot of college recruiting. They're on campus and it was in real estate. They advertise a $55,000 a year salary with benefits. I was like, "Great. There's the security." I went with it. I interviewed and I got the job. It was a fun process. There's a lot of time we probably don't have to talk about that but it was neat. My military service got me in the door there. I would have never gotten in the door if I didn't have my degree because they're only looking for college grads.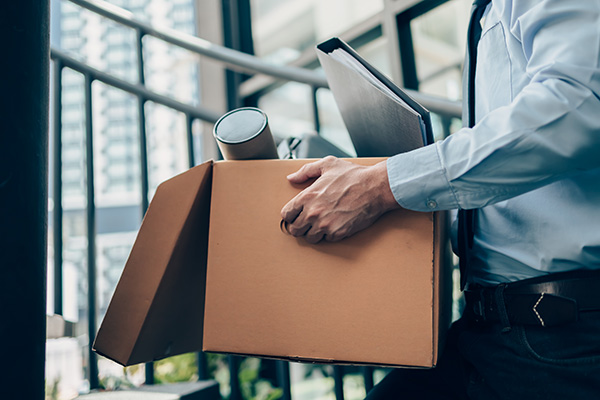 Number two, it was when war veterans were coming back from Iraq. I was one of the first people to come back and that was exciting. They hired me pretty quickly, which was great. I started with this company and it was awesome. Their sales training program was phenomenal. I didn't know that at the time but my mentor's name is Brian Fink and he used to tell me, "If you want, I'll give you extra training. Meet me in my office at 5:00 AM." He offered that to the whole sales staff. I was one of the only ones that showed up and he took a major liking to me.
Before that, this is where I got recognized. The company had rolled out a CRM. It was a national initiative. Pulte is a Fortune 147 company. You know how that is, Gary. We're both better way guys. Sometimes when any company rolls out a CRM, you lose so many people because people don't like change. I'm like, "Give me change. I love change." That's what I realized about myself. I'm an intern at this time. I'm low on the totem pole, which is great. I'm learning.
All of a sudden, corporate flies into town. Nobody even knows who I am. They said, "We're looking for a Joseph Maez." That's before I started going by Joe. I remember my VP's assistant was like, "That's our young guy. He's working down in the South Valley." My VP says, "If he did something wrong, we could assure you he's new," or whatever. They said, "No. He's the number one user of SalesLogix in the country. We want to talk to him because we noticed the sales in his community have gone through the roof."
This was a platform at that time in 2004, 2005. That was the first year I started to see mass emails and things like that were going out. I was using it because I had to network with the brokers in the community. The rest was history, Gary. I used that system and then they had me teach it. For seven years, I was with Pulte. In my last two years with that company, I was the number one salesperson in the entire nation, which was awesome. It all came with great training. Pulte had an amazing training program.
Ryan did a good job of investing in me and he's an integral part and mentor. He was inspirational to me. I'll go cool stuff development-wise, so I learned a lot about construction and finance. There's so much that goes into it. It was like a Master's degree in real estate. Towards the end, they started laying off people. Pulte changed in general because it was in the downturn. A lot of the people that I looked up to were getting cut and let go for the right reasons. The company could not sustain that type of overhead anymore.
To me, I've never seen anything like that so it was hard for me to take even though I was a great revenue generator. At that point, I was untouchable. You got a 25, 26-year-old guy making $500,000 a year. It was amazing. I was at the top of my game. My wife was on the resale side and I'm on the new construction side. We're doing great.
My little boy was two at the time and Rosie was pregnant with our little girl and then this lady came into town. She was from Pulte corporate. After they started laying off the executives, they came to depend on me. I knew I wasn't going to get touched because I was a revenue generator. The last person you're going to touch is the revenue generator.
When she came to town, she's like, "You're Joe Maez?" I said, "Yes." She's like, "I hear you get whatever you want around here." I was like, "Where's this coming from?" She said, "Starting next year, we're going to cut your commission. The reason we're going to do that is because we know you're used to making a certain amount of money and you'll work harder to make that same amount of money." I was like, "It's the cold-blooded killer."
Nothing replaces experience. You have to have good quality experience. You have to get somebody to mentor you.
Click To Tweet
She was hired to do that. She's honestly one of the best things that ever happened to me because I had been toying about going out on my own for a couple of years at that point but I didn't do it. I have second-level limiting beliefs. I knew I could do it. A lot of agents and marquee brokers in town were like, "Joe, you got to make people just come to you."
I didn't have anything to do with the sale. I was an order taker. I'm listening to that and I'm like, "All this stuff is adding up," but I knew I was an X-factor. I always make things happen. It's funny when I was younger, I never thought algebra would come in handy. I solve for X every day. I'm always solving for X, whether it's figuring out a problem or finding out a better way to do things.
At this point, I'm on the top of my career. One day, I was at a company picnic and our new division president was there. He and I got along well. Six months had passed since that lady had that conversation with me and I'm forever grateful for her. She said, "What's going on, Joe?" I said, "I've never done this before. I'm going to give you guys my two weeks." I don't have anything lined up, Gary. He's like, "What is it? Is it about that conversation you had with someone?" I said, "No, it's not that."
In fact, I'm glad that happened because this company is amazing. Up to this day, it is one of the best companies out there because they always stood behind its product. It didn't matter how much it costs. They always warrantied stuff. It's seriously a great place to learn. I got to prove to myself that I'm not what they say, that I'm not just an order taker out there. They're like, "If you ever want to come back, the door's always open." I appreciate that but I told them that I wouldn't be back.
In my first year, I went to the same brokerage that my wife was with because the owners and I are good friends. Out of 550 brokers, I've placed number four in my first year. That was awesome. I knew I always wanted to be number one. Meaning, top in units and volume. The only way I could do that was by having a team because I was doing it all by myself.
At this point, my wife was taking care of the kids and taking care of me full-time, which is a hard job and taking care of our household. I would not want that job. Supporting us is the hardest job in the Maez family. That was good that she got to stay at home and she got to do all that. Here, I hit the ground. At this point, I started shopping for companies that I could have a team. They had teams here in Albuquerque, but they weren't a real team. I would kill myself from stress and exhaustion if I was going to work as hard as I was my first year in residential resale.
I looked at RE/MAX and Keller Williams. I went with Keller Williams because they have a great philosophy in how they approach doing business with people, win-win or no deal, which I love. It's got to be a win-win. By the way, financially, it made a lot of sense from a team perspective. That way, my team members can make decent money as well because I can't be making all the money. We did that and grew that company. Keller Williams blew up. That was when I broke the $100 million mark and took the number one spot in Albuquerque. It's been a documented thing for years.
A few years ago, I left Keller Williams and said, "At this point, the buck stops with me." I started The Maez Group. We closed $149 million in production for 425 units, which is my all-time best. It's a small brokerage. We have about eight brokers here. Most of them are new, so I specialize in training newer agents. The only difference was when I was with Keller Williams, I would lose my experienced brokers to the company. You got to get it. People want to make more money. Who am I to tell a broker that's been with me for a certain amount of time like, "I can't give you a raise."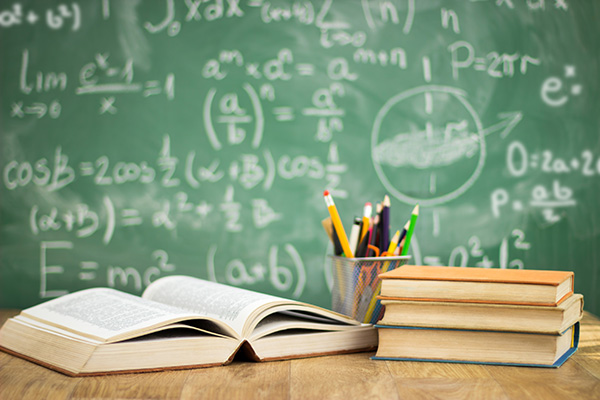 The Maez Group is like the boot camp for newer brokers and if they want to stay long term, they can. The Maez Group is a training ground. It's where you learn how the real world in real estate works. Everybody has all these cool classes but the real world is a real world. What I provide is real-world experience. There's a separate brokerage that I own which is called AI, which stands for All In.
These are people that are all-in. They're not doing this. They're not doing that. They don't have one foot over here. They don't have one foot there. They're all-in in real estate and they've been vetted by me. They've been trained by me. They have no criminal record. These are people that you can trust in your home with your family and stuff like that. That's a new launch.
There's OP which stands for On Purpose. OP is for people that went through The Maez Group and couldn't do AI because it's a lot of work. Now they realize that real estate isn't as easy as everybody says it is. They worked hard for their license and they still have a lot of contacts. Through OP, they don't have to be members of the board of realtors with all the fees, but they can refer people to The Maez Group and they can get paid a referral fee on that.
It's like a triangle of companies. I own a title company as well called Signature Title and it's been years since we've opened it. It's super successful. It's doing good business. It's great. That's where we're at. I have an amazing staff. We discovered our why's with you, but as a better way person, it's nice to see that because The Maez Group does what it does because we did find a better way.
A little flashback that I had when Gary was when my mentor was around telling him, "We'd sell away more houses if we had somebody to do our paperwork. It seems like every time I'm writing up a contract in the sales office, somebody is coming in wanting to buy, but I'm face to face with somebody writing him up on a deal." He's like, "When you're the boss one day, you could do things how you want to do." I said, "Noted."
Now, you do.
My salespeople do not write their own purchase agreements. We have an experienced contract writer that writes all of our contracts. My claim to fame is over 3,000 transactions, Gary, and I've never been in a courtroom. The money is great, but having a great reputation is even better. If an attorney would go and say, "You have a pattern of behavior," the pattern of behavior would be a success and doing things right. Also, creating a business model that people know that when they're doing business with us, it's getting done right. We spend money on the processes to make sure that they don't have to worry about. That's why people hire brokers to give themselves some insulation from liability.
Question for you then, you said that you're the guy that makes things happen, what do you attribute to your ability to make things happen?
A lot of that is a combination of a lot of things. Number one, my mom. I'd always say, "I can't do that." She would quickly say, "You can and you will." That was instilled in us at such a young age. My parents were always the candid type of people. In the military, I remember it's been ingrained in you over time. One of the things that I always would remember was no excuse. If a drill sergeant or a higher up came up to you and say, "What's this all about?" I'd say, "No excuse and we'd fix it." We never make excuses and we always would complete the mission. Thinking back, we never had a failed mission because we always never gave up. Looking at things differently, there's a lot of tenacity that goes into it and the can and the mindset.
Enjoy the process of learning and learn well, because if you skip a step, you might not be able to survive if something really serious.
Click To Tweet
One of my favorite sayings was by Henry Ford, "Whether you believe you can or you can't, you're right." That is a huge mindset. There were things that we've done here that everybody said, "You can never do that," but we did it. It's a mindset that if we know that we can do things, we can get it done. That's the answer to your question. It's a mindset more than anything.
When you work with new brokers, what are some of the things that you work with them on so that they can get over these fears? There's a lot of fear jumping into a commission-only kind of situation.
I learned from these guys, too. I'm a mentor and I've mentored some great people in fact, but they mentored me, too. They didn't even know it but they've been helping me out as well. I'm putting myself in their shoes. One thing that I know that we do differently is a real-life experience. I'm an audiobook type of guy, so this show is great. I've listened to some of the podcasts and it's great for a guy like me because I'm not a pick-up-a-book-and-read type of guy.
One of the things I listened to in a book was, "10% of what you're going to learn is in the classroom. The other 10% is reading in a book, but the 80% is rolling up your sleeves and doing it." That's the approach that I love for the newer agents. For me, it's maybe not the best analogy, but as a wolf would teach the pups how to hunt, that's how I teach people how to do things. It's roll with me. We do it, they do it, so do it. If you're watching me do it, you're going to be way more comfortable than if you read it in a book or some guy that was teaching in class that's never even done it. He's just qualified to do teach the class. This is a real-world experience.
When any of my brokers come out of my camp, if they give me two years, I would put them up against any seasoned broker out there, just from how to get things done. They're hearing that a seller calls me upset about a low offer or me negotiating that. They hear firsthand the negotiations on offer and how you get the highest price for a seller. They hear firsthand deals are going to miss closing and both the buyer and seller have scheduled moving trucks and everybody's up in arms about that.
That's a real-life experience you will not learn in a book or any class by somebody that's teaching a class that's probably not even qualified to teach a class. This is real-world stuff, so they're seeing it for real. You'd be surprised, Gary, some agents will never sell a house because they don't know how to write the contract. They've never made a single contract but once they've made that first contract, it's all good. Now, they did it.
It's almost like rites of passage. It's like, "I've done that. I'm not afraid of it anymore." Like a lot of things in our life. The first time somebody skydives, they're probably freaked out. The second time, probably not so much. If they come back, then they're probably not afraid of it. It's the same deal. What I do is get people past that threshold sooner.
I remember there was a broker that I used to see in the office all the time when I was back at Keller Williams. I always remember these stories. Keller Williams is one of the best training companies there is. They do a lot of classroom training. She was going to those classes. I have probably been there for about eight months. I saw her in the hallway and said, "You sold anything yet?" She says, "No, I haven't sold anything yet." I said, "I'm going on a listing appointment. Come with me."
She jumped in the car with me and she watched me list the house. When I was driving back with her to the office, I got a call from one of my buyers. There was a house that we emailed them because we have automatic trips and they wanted to see it. I said, "I'll have one of my brokers open the house for you." I said, "You're going to go open the house and after you go open the house, we're going to write it up." She said, "Really?" I said, "Yup."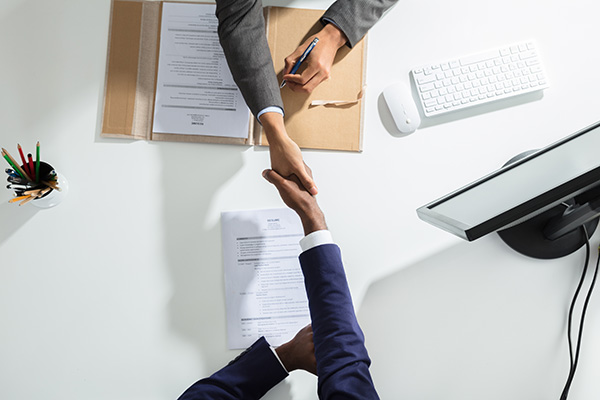 That was her first transaction. I said, "Have the buyers call me from the house." They called me from the house. I ran payments with them over the phone. I told them about how the process works. She's listening and watching it. It's probably something that she had been in those classes for sixteen months and never even experienced. I had her write up the deal for me. I showed her how to write up the deal. She's not on my team, but she's a producing broker out in society right now. I know that was the spark that lit the flame. That's what I do.
The other thing about me is that I'm a man of abundance. I never think about, "That's my competition," because it's not. There's so much business, Gary. For me, I noticed that it changed her life. It changed my life, too because it reinforced my beliefs that I love helping people. As Rosie said years ago, "You'd be a good real estate agent. You like helping people." Why would I be good at anything? Because I love helping people.
What was the spark that set you from the guy who didn't know anything to off and running?
This is going to sound pretty weird, but I grew up doing hard labor and doing stuff where I was even thinking back about my military careers. I was an NCO, but I had all the credits to be an officer. I always did things the hard way. When I realized how much I could do and what a living I could make with using this, that's where things took off. It was a dream come true. A lot of people will say, "Joe got lucky." I got lucky to find my niche and my niche is I can take things that are in bad shape and I can make them shine.
One of the hardest things for me, Gary was when I reached what I felt was the pinnacle of my career. A lot of people will probably never reach that spot but I was fortunate to reach it. It's a breaking point. I don't know if you can identify with this. I'm pretty sure you can because you're a winner. I reached a point where I'm like, "I'm the number one guy. I'm selling all this stuff. I'm selling all these houses," and then you're like, "I've climbed to the top of this mountain. Now what?"
It seemed like I've always been in the military, I climbed that mountain. I did that. I went to Pulte, I climbed that mountain. I was done there. It seems like a seven-year cycle. It's eight years in the military and 7 or 8 years in new home sales. Now I'm at this 7 and 8-year mark in residential resale and I'm at the top of my game, and then you started thinking, "What now?" It's like the Rocky series. He was like, "Now, what?"
I took a year off and I let the company do its own thing. It still did well, but I realized how much I missed the interaction of being with people. It's crazy but saving people's lives. When you sell sometimes, there are situations where you're saving somebody's life in this. I'm able to help people in situations where I know another broker might not be able to do it.
For instance, I got a deal that's closing. We sold their house. Everybody sees my sales and they see this one that's sold for $2.7 million. They see all these big deals that close, but we sell everything. This house that I am selling on the outskirts of Los Lunas is a $149,000 property. We get it under contract and the seller doesn't have the money to make all the repairs that have come upon this house. They're already under contract in another property, so they have to close.
Sales is not a bad word. Sales is helping people. It's getting people to decide on something that's good for them.
Click To Tweet
There's the foundation on this mobile home that needs repairs but they don't have it. There's the septic that failed on this house and needs to be replaced but they don't have the money. The neighbor next door has been living in this house and four people are using this well. The neighbor refuses to sign a Shared Well Agreement, even though these people have been living there for eight years and they've been paying the electricity down as well. She won't sign a Shared Well Agreement. The buyer's lender will not sell that property unless there's a Shared Well Agreement or they have their own well.
Guess who drilled the well? I drilled the well for $20,000. I replaced the septic for $55,000 and I did the foundation for probably about $1,500. I don't have to tell you but the commissionable event in that was maybe $5,100, but I can't. They have enough proceeds coming out of the sale to where they signed something saying they'll pay me back at closing. I'm able to do that. I know I can get it done. It's neat to be in a position like that where you can bridge the gap. There was like, "How did you sell 425 homes?" I found a way to get it done because I've been fortunate to be good at what I'm doing. I'm able to help way more people because I'm able to bridge the gap.
There's a lot of great real estate agents out there and we both know a lot of them. What is it that makes you good? What is the mindset? What is that X factor? What is that thing that somebody who's reading to this who are thinking, "I'm considering getting into real estate. I am in real estate and I'm trying to figure out how do I go from beginner to expert? How do I go from survival to abundance?" What is it?
The answer to that for me is nothing replaces experience. You have to have a good quality experience. You have to get a great mentor, somebody to mentor you. It's crazy to see real estate agents coming out and they get into it because they say, "There's this guy and he's got this and he's got that. He doesn't even speak good English." The truth is if I can do it, they can do it. What they're missing is the years of failure that come in there and learning the hard way, too.
When I mentor people, my goal is to save them like my dad and my mom used to give me all this great advice that I never took. My goal is that I get them to take my advice and save them some steps that I had to take that they shouldn't have to take. That's where it's at. It's been mentored. There are many agents coming into any industry. I know that when you're a dentist, you don't just start working on people's teeth. It took time. You had to watch somebody that had crazy experience perform things and that made you a better person.
There are people in this industry and I have my qualms with this industry because number one, they just let anybody get into it, which is sad. If you think it's expensive to hire a professional, try hiring an amateur. A lot of people don't realize that until they have to call me up. They've spent double or whatever.
Electricians have an apprentice and journeyman program. That's what people need to do. They need not to cheat the system. I mentor young ones at a couple of colleges in the summer. They said, "What's the biggest piece of advice you can give to somebody younger like me?" I said, "Enjoy the process of learning and learn well because if you skip a step, you might not be able to survive something serious."
I deal with millions of dollars of production. What happens if you make a mistake? Are you able to make it right? If you're a true professional, you have to be able to make it right. That's why to work with a true professional costs money, but a true professional should pay for themselves. I always tell myself, "You want to get to the point where your experiences were so much that when people hire me, it's almost like getting me for free because I pay for myself during the transaction." From the advice that I'm able to give people. I always say it's experience.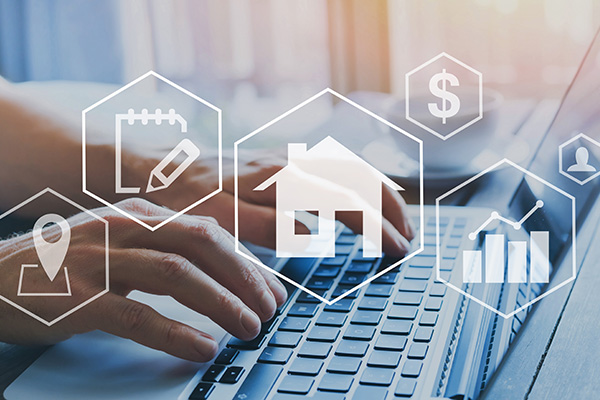 I have an autographed picture here in my office of Nolan Ryan and Robin Ventura. Nolan Ryan has Robin Ventura in a headlock. I have a signed copy of that picture right here. I have it in my office for a reason and I named that picture, Experience, because Nolan Ryan was at the end of his career and probably one of the best pitchers of all time. He's a Hall of Famer. There's this young guy who steps up to the plate. Robin Ventura was a pretty big guy and a hotshot back then and Nolan beat him.
Nobody knew that Robin was going to charge. Robin acts like he's taking the basics and watching them on YouTube and all that stuff, and then halfway, he decides he wants to charge Nolan. Everybody thinks, "Nolan wasn't afraid." "You're talking about a veteran pitcher. Do you think he's been charged before?" "Maybe once or twice." He walked towards Robin Ventura and not one bit of fright, he went for it. What that all went down to me was an experience. The man had been in his fair share of scraps. He knew how it was going to turn out. He knew how to handle the situation. That's what happened but he couldn't have done that.
Having your mentor when you first started, how much of a benefit was that
It was a huge benefit. I didn't know that at the time because I was young. You don't have to be young. I'm talking about being young in the profession. When you're learning a new trade, so to speak, you don't know it at the time but you realize later down the road how valuable certain mentors were. My mentor, Brian, taught me the critical path of sales and we never skipped a step. I have my way of doing things right now but my way couldn't have been my way without his way. Everything from how you greet somebody to how you get a commitment.
Sales is not a bad word. To me, sales are helping people. It's getting people to decide on something good for them, not what's good for me. I approached sales in a way that I'm helping somebody and I'm solving a problem. He went a lot deeper. A lot of real estate brokers help people find houses. He taught me how to know money well. Knowing the mortgage side, knowing the different programs and being knowledgeable about all the ways.
If somebody's a doctor, a lot of people don't know that there are zero-down programs for physicians with no mortgage insurance. They'll say, "Call this lender and get back to me." I'm like, "Nobody's ever going to call that thing." They're almost afraid of going to a lender as much as they're afraid of going to the dentist. That's the reality. That's human psychology and human nature. I always knew the money side. He taught me the value of learning the money side. It's not just about the real estate process. It's about knowing your product, too. That's where the construction knowledge came into play. How does that work?
I remember one of the first things when I was selling houses in the southwest, a guy came in and he was on Sandi Pressley's team. He was the buyer's agent for Sandi Pressley, Arny Katz. He is one of the better buyer brokers out there and I'm brand new. I'm the new kid on the block. Arny wants to show his client a spec on a standing piece of inventory out there and the guy comes in and said, "What kind of roof is this?" This was years ago. I said, "I don't know but I'll get that answer for you." He says, "What kind of windows are these?" "I don't know but I'll get that answer for you." "What kind of air conditioning is this?" "I don't know." "What the hell do you know?" "I don't know but I'll get that answer for you."
The cheap way of doing things ends up costing you the most. You get what you pay for. Never go to the lowest bidder.
Click To Tweet
That was one of those defining moments in my life where I said, "I will never be in that position again." I pulled Antonio, who was our project manager at the time out there. I said, "Antonio, I want to learn everything about construction, from permitting to the CO. Use me," and they did. Antonio and his team taught me well about how the construction process works. When I show up to an appointment, I'm not just some other realtor.
I know about PSI in slabs. I know about the different types of slabs. I know about windows. I know more about somebody's house than they know about their house when I show up and that's great because I'm an expert. I'm not just anybody else. We are experts. On the money side, if I'm representing a buyer or seller, they can get their mortgage lender on the phone.
They call me the lender's broker because I'm super low maintenance and by the time I give them somebody to talk to, they're already qualified. I just need them to pull credit. I've already talked to the people about it. I already run numbers. I have already set expectations. It's pretty easy for them. I know how to ask the questions. I know about the different programs and the reality of all that. That came with time and experience and being a student of the craft.
You said something important there that I wanted to touch on. You said you helped people make a decision. That seems like a big difference between helping them buy a house or helping them in the other areas. When I'm trying to buy something, that's the hardest part. How do I make a decision? If you can help me do that, you're my guy.
Here's the thing about you, Gary, you do what you do, which is what you do and that's great. You stay in your lane and that's all fine and good. When you come into my domain and into my universe, that's my universe, so my job is to be of value to you. You don't know the market the way I do. Chances are, if you'd give me 5 to 10 minutes to talk with you and you casually tell me because I'm going to be asking you a lot of great open-ended questions to have you open up to me, I'm going to know where that property is. It might not even be on the market but I'm going to know where it's at. I'm going to know that financially it meets your needs, it's not going to put you in hardship and it's going to meet a timeframe that's comfortable for you.
By the way, unless you're paying cash, I probably know about a program that you don't know about that's going to put a smile on your face. That's what it is. I've seen people that have told me while we're looking within the next twelve months to move, but after maybe a 30-minute conversation with me, they're moving and it's for the better. It's not that I sold them something. I just showed them something that they didn't know about.
I always tell my brokers, "Tell our clients something that they don't already know." There's a reason why Zillow, Realtor.com and those types of platforms exist. They are a disruption. The disruption is the fact that people aren't creating the value that they should. When Zillow is doing the job for you, if the buyer or the seller knows more than you do, then he fails. That's the way I see it. Technology shouldn't replace brokers like me because we're valuable. Anybody else that I train, I want them to build in their value that they never have to be intimidated by some app that's going to be created. People will always do business when they know there's value.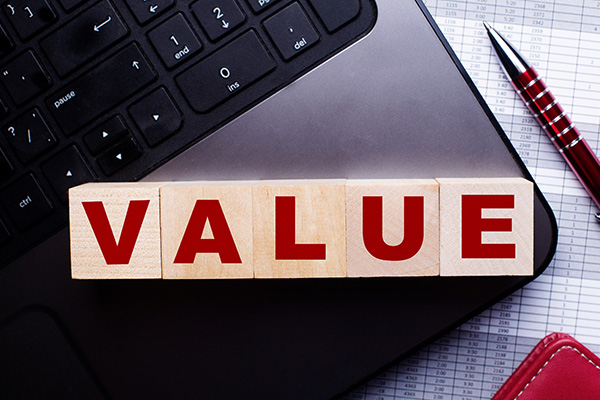 The last question and I know you've talked about a lot of great advice and given a lot of great advice. What would you say is the best piece of advice you've ever received or you've ever given?
I receive a lot of great advice. There was a Spanish saying, and it says, "Lo barato cuesta caro," which means the cheap will end up cost. The cheap way of doing things ends up costing you the most. I've learned that you get what you pay for in most cases. Never go to the lowest bidder. That's one of the better advice and that's in everything, too.
It goes all the way around. If you're going to go about something the easy way, it doesn't have to be about money. It could be about taking the easy way out versus putting in the work. That saying can mean so much on many different levels. Don't ever cheat yourself. You got to put in the work to get what you deserve if you want it.
As far as advice that I give, that's a tough question, Gary. I give a lot of advice but the advice that I give is by my actions and watching what I do and that's how I do things right. Having kids, I've learned that it's not about what you say, it's about what you do. People are watching you and they're watching how you deliver. That's the best example because a lot of people can say things but it's about what they do that is worth more.
Joe, I appreciate you taking the time. I know you're busy. Thank you for being here. I'm glad we got a chance to do this finally. I know we get to see each other from time to time, but we haven't had a chance to sit down and learn about you. It's fascinating how you've gone from where you came from to where you are now. There are a lot of great lessons there. Thank you so much for spending the time. If there are people that are reading that want to connect with you, want to learn more about you and maybe want to work with you in buying or selling a house or being mentored by you, how should they get ahold of you?
The best way to do it is to go to my website. It's www.JoeMaez.com and they can inquire. They could fill in an inquiry and we'll get with them.
Joe, Thanks again. I'll see you on the golf course.
Thank you.
—
I want to wrap it up with our Guess Their Why. I want us to use somebody popular and that would be from the TV series, Ted Lasso. What do you think Roy Kent's why is? If you watch Ted Lasso, you know exactly who Roy Kent is. He's one of the favorite characters. He says whatever he wants to say whenever he wants to say it and the way he wants to say it. He's serious, direct and to the point, no fluff, just right at it.
I'm going to guess that Roy Kent's why is to simplify because he doesn't mince words. He doesn't worry if he hurt your feelings. He says it how it is. He's nothing fancy. Just right to it. If you like that, you know what you're getting. There is no extra fluff or candy that goes with it, then that is Roy Kent. What do you think Roy Kent's why is?
I want to thank you for reading. If you have not yet discovered your why, you can do so at WhyInstitute.com. You can use the code PODCAST50 and get it for half price. If you love the show, please don't forget to subscribe or leave us a review and a rating on whatever platform you're using so that you can help us impact one billion people in the next few years by helping them discover their why, how and what. It's what we call your Why.os. Thanks, everybody. I'll see you next episode.
Important Links: