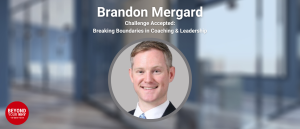 Embark on an extraordinary journey of personal and professional growth in the latest episode of the podcast series. Join us as we delve into the inspiring story of Brandon Mergard, a trailblazing leader in the coaching industry. From humble beginnings in customer support to assuming the role of CEO, Brandon shares his remarkable path and the transformative power of stakeholder-centered coaching.
In this captivating conversation, Brandon unveils the evolution of coaching, highlighting the pivotal role it plays in leadership development. Discover how he revolutionized the traditional coaching model by integrating innovative strategies and implementing a culture of continuous improvement. With a keen focus on building a community of coaches, Brandon envisions a future where collaboration, research, and data-driven insights revolutionize the coaching landscape.
Gain invaluable insights as Brandon explains how Stakeholder-Centered Coaching drives impactful results. Explore the profound connection between effective leadership and the perception of others, challenging the conventional norms of coaching. Uncover the fascinating research and methodology behind Stakeholder Center Coaching and how it transforms leaders, their organizations, and their stakeholders.
Whether you're a coach, a leader, or someone seeking personal growth, this episode is a must-listen. Brandon's expertise and passion shine through as he shares practical advice, personal anecdotes, and a compelling vision for the future of coaching. Prepare to be inspired, empowered, and motivated to unlock your full potential and make a lasting impact in your personal and professional life.
Don't miss this captivating episode filled with actionable insights, thought-provoking discussions, and a deep dive into the world of coaching. Tune in now to discover the keys to unleashing your potential and embark on a transformational journey of self-discovery and growth.
Connect with Brandon Mergard!
Twitter : https://twitter.com/BrandonMergard
LinkedIn: https://www.linkedin.com/in/brandonjamesmergard/
—
Watch the episode here
[00:01:41] Brandon's WHY
[00:03:53] Living in the Pacific Northwest.
[00:08:00] Thinking Outside the Box.
[00:11:44] High school guitar obsession.
[00:17:19] Life as a session musician.
[00:19:05] Falling backwards into opportunities.
[00:24:32] Stakeholder centered coaching.
[00:26:06] Leadership perception changes.
[00:30:10] Job hunting struggles.
[00:33:21] Leadership improving family interactions.
[00:39:19] Building a culture of failure.
[00:41:03] Stakeholder-centered coaching.
[00:44:21] Generalists vs Specialists.
[00:47:58] Community coaching.
[00:51:38] Follow-up and Leadership Efficacy.
[00:56:04] Improvements of using WHY.os.
[00:58:21] Knowing your "WHY".
Listen to the podcast here
Challenge Accepted: Breaking Boundaries in Coaching and Leadership
In the fast-paced world of professional coaching, standing out from the crowd requires a unique blend of skills, adaptability, and a commitment to continuous improvement. In a recent episode of the Beyond Your Why podcast, we had the opportunity to delve into the journey of Brandon Mergard, a coaching industry leader who has transformed the way coaching is perceived and implemented. This blog post uncovers the key takeaways from the episode, revealing valuable insights that can empower individuals to unlock their full potential and drive success in both their personal and professional lives.
Embrace Growth Mindset: Journey towards Continuous Growth
Brandon's story exemplifies the power of embracing a growth mindset. By constantly seeking new challenges and expanding his skill set, he elevated his career from coaching support to leading an entire certification business. This highlights the importance of ongoing learning and development to achieve personal and professional growth.
Streamlining Processes for Enhanced Efficiency
Within the coaching industry, identifying areas for improvement is crucial. Brandon's focus on streamlining procedures and codifying processes not only improved internal efficiency but also led to the development of a systemized approach with guaranteed and measurable results. This commitment to efficiency can significantly enhance the client experience.
Stakeholder-Centered Coaching: Driving Real Results
One of the significant contributions Brandon made was introducing stakeholder-centered coaching. This approach involves involving stakeholders in the coaching process, ensuring the leaders' growth is aligned with the perceptions of those around them. This collaborative approach leads to tangible and impactful results.
Cultivating a Culture of Learning and Experimentation
Brandon advocates for fostering a culture that embraces failure as an opportunity for growth. By encouraging experimentation and learning from mistakes, organizations and individuals can drive innovation, continuous improvement, and resilience in the face of challenges.
Authentic Leadership: Defying Expectations
Despite initial perceptions, leaders should feel empowered to lead authentically, embracing their unique qualities and approaches. Brandon's journey highlights the importance of defying expectations and finding a leadership style that aligns with one's true self.
Building a Community of Coaches
Collaboration and community-building are essential in the coaching industry. Brandon emphasizes the power of creating a network of coaches, fostering knowledge sharing, and mutual support. This sense of community not only benefits individual coaches but also elevates the coaching profession as a whole.
Research-Driven Approaches: Enhancing Effectiveness
Investing in research and evidence-based practices is paramount to deliver impactful coaching results. Brandon emphasizes the need for ongoing research to understand desired coaching outcomes and the active ingredients that drive success. This commitment to evidence-based coaching ensures clients receive the most effective and tailored support.
The Holistic Approach to Leadership
Leadership effectiveness extends beyond individual traits and behaviors. Brandon's insights shed light on the importance of stakeholder perception and how it influences leadership effectiveness. A holistic approach that considers the entire ecosystem of leadership is crucial for long-term success.
Applying Personal Insights to All Aspects of Life
Discovering one's "why" and gaining self-awareness doesn't only benefit professional endeavors but also enriches personal relationships and overall well-being. Brandon's personal experience highlights how understanding oneself can lead to a more fulfilling and purpose-driven life.
Brandon Mergard's journey in the coaching industry offers a wealth of insights for aspiring coaches, leaders, and individuals looking to unlock their potential. By embracing growth, fostering a culture of learning, and focusing on stakeholder-centered approaches, one can achieve remarkable results. As the coaching industry continues to evolve, it is essential to prioritize research, authenticity, and collaboration to drive positive change and make a lasting impact. By applying these lessons to both personal and professional aspects of life, individuals can unlock their full potential and embark on a transformative journey of growth and success.
—
Discover your WHY.os now for 50% off! Click here to purchase today or visit whyinstitute.com/why-os-discovery/ to learn more!
If you love the show, please don't forget to subscribe and leave us a review and rating on whatever platform you are using. Thank you so much for being here. I will see you in the next episode.
About Brandon Mergard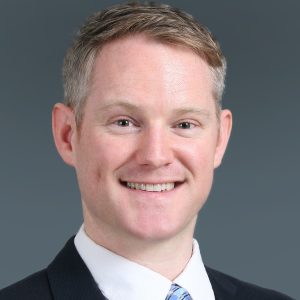 Brandon James Mergard is an internationally acclaimed business executive and leadership coach. Currently serving as the CEO to Marshall Goldsmith Stakeholder Centered Coaching®, Mergard has spent the past decade taking bold steps to drive business performance.
Since its founding in 1987, Stakeholder Centered Coaching (SCC) has focused primarily on the US market. In the early 2010's Mergard was brought into the then-nascent firm to establish a sustainable international business arm in 18 months. Within five years of rapid success, he grew the team of FTE's six-fold while increasing revenue per person by 3 digits, new customers per annum from 45 to 700, and tripled his vertical's profit margins. During the same time, his training curriculum earned the company multiple international awards for training excellence and thought leadership. He subsequently installed new teams on 5 continents to accommodate an expanding customer base in 110+ countries.
Spending so much of his career working in the field has taught him that coaching is an indispensable partnership specifically for high performers who want to fortify their competitive edge, regardless of their domain. To enact such a change, Mergard uses the Stakeholder Centered Coaching® methodology. The coaching approach leverages key stakeholders in making meaningful, sustainable changes in leadership behavior while quantifying the results. The powerful process was designed by his business partners Dr. Marshall Goldsmith, the world's #1 leadership coach, Dr. Frank Wagner, and Christopher Coffey. The profound impact of the process is now so widespread that it has won nearly every industry award and is used by executives at 1 in 3 Fortune500 organizations. Mergard's business acumen and domain expertise is exceeded only by his range of ambitions. He spent his early career studying guitar performance in Southern California and working as a professional musician, touring North America and Asia to perform for audiences exceeding 50k. He would later move to East Asia for a decade to study language, culture, and cooking at a half dozen universities while leading SCC's APAC & EMEA business units. While establishing himself as the firm's youngest executive he gained recognition as an academic researcher graduating summa cum laude with his MBA from the prestigious, triple-accredited Aston University in the UK where he would later go on to earn his Doctorate of Business Administration. For extracurriculars, Mergard is a former mixed martial artist and bodybuilder who now enjoys participating in international triathlons as well as kettlebell and steel mace competitions. The breadth of his pursuits and experiences give Mergard a uniquely competitive perspective on global business and leadership.
Beyond driving exceptional business performance, Mergard's unique contribution to the 5,000-person team is to establish an active community for coaches to connect, collaborate, and co-create. He does this through routine member gatherings to offer a shared vision of the future and plan community initiatives which are executed under the appointed local leadership. These initiatives include upskilling the coaches through targeted skills-training, co-creating business systems for coaches, and publishing public research reports to enhance leadership intelligence without barriers to access.
Brandon James Mergard was recently recognized in the Top 200 Power List of "Biggest Voices in Leadership" by LeadersHum 2022 and is a published author with Worldwide Coaching Magazine.
"Coaching is much more than simply improving one's work performance. It's about intentionally designing a better human being by shaping behavior. That's where the magic happens. Yes, teams become more cohesive and we'll see increases in organizational performance, but we'll also see happier, healthier individuals who have more engaged families, better relationships,
and who become more influential community leaders. It's about making the world a better place for us all."