We all like to believe that trust is important to us. We all like to believe that we are generally trustworthy, and we all want to be trusting of others. While trust may rank high in your core values, it cannot bear the weight of someone with the WHY of Trust. Understanding what trust truly means to someone with the WHY of Trust is essential to having a good relationship with them. Whether the relationship is between coworkers, family, friends, or a significant other – it is imperative to know.
Trust in The Workplace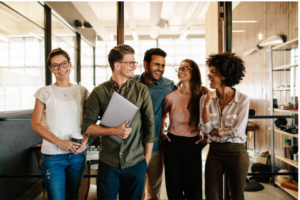 A camaraderie is very important to feeling valued in the workplace for someone with the WHY of Trust. Not only from desk to desk, but that they can grab a beer after work or talk about their weekends together. When it comes to employer, employee relationships you can count on them to get their tasks done on time and while praise is not necessary, it helps them know you see the value in them. Trust's love a fun, family-style work environment.
Trust in Family & Friends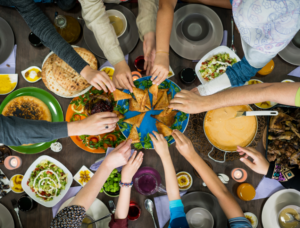 Having trust and feeling trusted in these relationships is crucial for someone with the WHY of Trust. If this foundation is broken from a young age it can hinder their ability to trust in others and themselves for many years to come. When there IS trust, however, these relationships become a great strength for those with the WHY of Trust. They feel as though they can fully be themselves, reach out for help, share mundane details of their day, and share their lives with these people. They can share secrets, keep secrets, and flourish in these trusted relationships.
Trust in Love
If you ask anyone the most important thing in a relationship and they will always invariably tell you trust! While trust is important in all relationships, being in a relationship with someone with the WHY of trust is particularly important to understand. If they have plans and you change them, it can feel like you're slowly chipping away at what they can count on you for. If you are late or make them late, they feel as though they've been let down. With someone with the WHY of trust, you have to be especially attentive to the little things, because while they may seem minute to others, these little things are what allows a Trust to trust themselves and feel trustworthy. On the flip side if there is full understanding and communication of the weight even small things can have on a Trust in a relationship, there is no limit for what these two can do together! Remember though – there are no second chances with a trust.
Continued…
There are no relationships without trust. Knowing someone close to you has the WHY of Trust can be crucial to interacting with, working with, being friends with, or loving them. They can take a lot more to heart than you realize and usually have a go-with-the-flow temperament so it may be tricky to understand what is wrong. Communication and openness is key with the WHY of Trust and understanding what little things like being on time can really be weighted as. They will never let you down, will be there for you no matter what, and be someone you can confide in about anything! What a wonderful WHY to have.