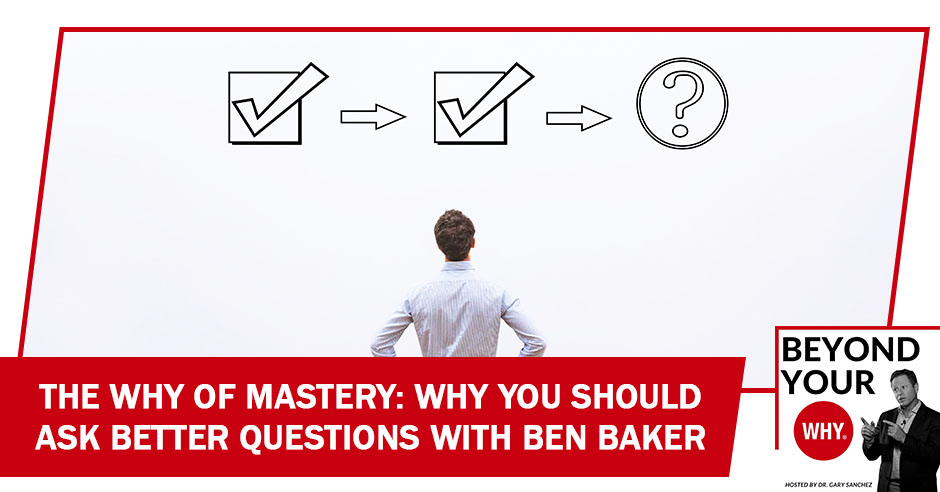 Ben Baker knew he had to shift careers fast, so he asked himself the question "Is there a better way?"  
Ben's Why of Mastery led him to find the solution to save his marriage. Today he helps companies streamline internal communication to expand their unique value.  
Tune in as Ben talks with Dr. Gary Sanchez about living your Why of Mastery. Shift your mindset to be a learner. Because masters don't think they're masters. They're lifelong learners! As a learner, you always ask vital questions. Keep doing that and you'll live your Why of Mastery to the fullest.  
—
Watch the episode here:
Listen to the podcast here:
The Why 

Of

 Mas

t

er

y: Why You Should Ask Better Questions With Ben Baker
Welcome to Beyond your WHY Podcast, where we go beyond talking about your why and help you discover and live your why. If you're a regular reader, you know that in every episode, we talk about one of the nine why's and we bring on somebody with that Why so you can see how their why is played out in their life. We are going to be talking about the why of mastery, which is the most rare why. If this is your why, you have an insatiable thirst for knowledge but not at a superficial level. The thirst is all about exploring the depths and intricacies of a particular subject.  
Masters never think they're a master. They consider themselves lifelong learners.
Click To Tweet
You'll pursue this goal until you are viewed as an expert in your subject area. You find enjoyment in the sheer act of immersing yourself in something new. You are fearless when it comes to learning about new subjects or ideas but often cautious when it comes to expressing your thoughts and feelings. You love to peel back the layers of the onion. Always going deeper and looking for subtle differences on any given topic. Short answers to questions are a challenge for you because you know you won't get to the depths needed for someone to truly understand the subject being discussed. We've got a perfect guest for you on the way of mastery. His name is Ben Baker.  
Ben has been helping companies and the people within them understand, codify and communicate their unique value to others for more than a quarter of a century. He is the President of Your Brand Marketing, an employee engagement consultancy. He's the author of Powerful Personal Brands: A Hands-on Guide to Understanding Yours, and Leading Beyond a Crisis: A Conversation About What's Next. He's the host of iHeart and Spotify syndicated YourLIVINGBrand.live Show with more than 250 episodes behind him. Ben believes that if companies understand, live, and build cultures around their purpose, employees will engage, stay and want to grow with the company. This takes great leadership, communication, and awareness of the brand.  
—
Please welcome, Ben Baker. 
That introduction gets longer every time I hear somebody read it. I want people to say, "Here's Ben Baker." Gary, thank you for having me on the show. I am excited about this. 
This is going to be fun. Ben, take us back in your life. Tell us the quick version of your life story. Where are you from? Where did you grow up? How did you get into developing your branding process? 
I was born in Minneapolis and moved out of there in 1974. We decided that we wanted to thaw a little bit. My mom was originally from Winnipeg. Her sister, her husband, and the kids all moved out to Vancouver. My mom wanted to be near her sister, so she said, "Let's move out to Vancouver or out to the West Coast." Back then, the Canadian dollar was worth more than the US dollar, so we ended up moving to Canada. If it had been the reverse, we probably would have ended up in Seattle. Back in 1974, we moved up to Vancouver and I went through elementary, high school, and university up in Canada.  
Through all that, I did a lot of traveling. I went to the University of Victoria. I lived in LA, Seattle, Toronto, and New York for a bit through university. I lived overseas but Vancouver is always been home. I've always had a box of my stuff somewhere in somebody's basement. It's like, "Can you hang on to this stuff?" You have a few choices. We have books and knickknacks and stuff like that but that stuff ended up back at my house in probably about '96 when we got married. I've been back in Vancouver since about '95. What happened was when I came back to Vancouver in '95, I was brought back on a contract.  
I was still in the high-tech industry. I was brought back because one of the major companies in the distribution area had a problem with a client. They said, "Can you take over the account and be able to help us resurrect it?" I said, "Sure. No problem." It was a $100 million account. I spent probably about 1 or 1.5 years flying across North America, meeting with people, changing things, challenging things, and bringing things back to normal. About a year and a half later, I met my wife and we got married. We both realized this was a divorce waiting to happen. I was in the air 200 days a year. I was gone 250 days a year.  
Circumstances changed, so I went up to my boss and said, "You have two choices. You can either double my salary to pay for the divorce or you can cut myself my travel days in half." He said, "Why don't we buy you out?" I said, "I'm listening." He says, "Stick around for 30 days. Help us hire your replacement. Fly them around for 30 to 45 days and we'll pay you a six-month override." I said, "Done." He says, "Do you need to check with your wife?" I said, "No. Trust me."  
They said, "One more thing. We'll pay for you to take the What Do You Want to Be When You Grow Up training," because they knew that every job that was comparable to the one that I had that was good allowed me to make the same money. I was going to be doing the same amount of traveling. It didn't matter if I was working for Intel, Epson printers, Hewlett Packard, or whoever. Everybody was going to want the up on a plane. They realized this was bad for me, so they were generous enough to sit me down with an industrial psychologist, run me through the Myers-Briggs and all those types of tests and come up with some solutions. It came up with two different things.  
One, you're good at helping people tell their stories. Number two, work with large corporations. Don't work within large corporations. They realize that what I'm good at is finding the solution, fixing the problem, and leaving. That's what I do well. See what their problem is, understand the challenge, help them fix it, and leave them to be able to move on their own. I don't want to be there. That's the person who's there for the next 10, 15, 20 years doing maintenance on it. I'm the fixer.  
That's where my new career began. I ended up in direct mail. I ended up working for a large direct mail firm and we ended up doing an enormous amount of $500,000 to $1 million piece runs. I killed a lot of trees. What it came to the realization was that a lot of my clients were in the grocery, the casino business and they were reactive. They were like, "Our competitors are like this. We need to put something in the mail right now." I'm like, "Let them chase you instead of you chasing them."  
That came down to understanding brand, strategy, vision, market and getting to putting together a year-long plan for them. Every time they drop something in the mail, somebody else had to react not them reacting to somebody else. It worked well up until 9/11. We were a Canadian company working with US clients. Good, bad, or indifferent, the US companies decided, "We want to deal with American folks." Because the Canadian dollar was getting stronger and there wasn't as much value, the factor of the American first wanting to deal with Americans, that business started to go away. I started to look and say, "Where can we go from here?" That led to promotional marketing, tradeshow development, social media development, and your overall branding.  
How do you brand a company? How do you understand what their story is? Where did they come from? Where are they now? Where do they want to go? Who are their clients? Why do their clients care about them? What differentiates them in the marketplace? Being able to help my clients tell their stories through various types of mediums. In 2008, at the beginning of the crisis, I left the company I was working for and started out on my own. It's a perfect time to start a company but my clients were large and substantial enough that they said, "We don't care who you work for. You take care of us."  
They have supported me and that's what got me through those first three years of chaos. It was looking at my clients going, "You guys don't have $1 million to spend anymore. You have $500,000 to spend. How can we take that $500,000 and get the most out of it? How do we enable you to tell your story as effectively on a smaller budget where everybody else was saying, 'You guys spend more. You guys spend more.'" I'm going, "No. They only have so much money to spend. Let's take what they have and be able to figure out how to do more."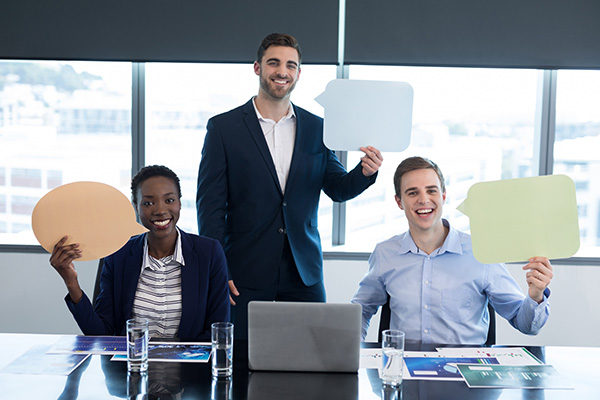 That led me to work with clients and understand their philosophy and what they are. A few years ago, I came to the realization that most companies are good at telling their story externally but they're horrific and telling their story internally. Their internal clients and employees don't know the brand story. They don't understand the genesis of the organization. Why was it started? Beyond the dates and the times, they don't understand what the impetus was of who, what was the original problem these people were trying to solve, and how did it move from where it was to where it is to where it's going. For the last few years, my mission is to help clients communicate more effectively inside, get rid of the silos, break down barriers, have more effective communication across different divisions, and allow them to be more successful because they're not wasting millions of dollars through ineffective communication. 
What was that moment when you realized that companies don't tell their internal story very well? What was going on? What were you seeing and how did you come to that conclusion? 
Here's a perfect a-ha moment. I used to work with a lot of government clients and a lot of health authorities. We did a lot of work with smoking cessation, alcohol awareness, and drug addiction programs. One of the health authorities that I belong in and work with is 200 or 250 square miles. They spread out all over the place. I was doing by tour de force, going out and you're checking on the track line and talking to a whole bunch of different divisions and having a bunch of meetings.  
At the end of the day, I started realizing I went, "I've had this conversation before today." I realized that there were three different groups that had a similar problem, slightly different audience but the same thing that they were trying to achieve basically and none of them knew each other. None of them had the budget on their own to be able to solve this problem. They are all saying, "What can you do for cheap?" I'm like, "We don't want to do cheap." What I did is, I got all three groups on a conference call together. 
I introduced these people and I went, "You're all talking about the same problem." We're like, "We're going to have to change the logo and we might have to change the message a little bit but we can buy in bulk and be able to create something that's going to work for all three divisions. Gain it all together and make it work effectively." Ninety-five percent of the message was exactly the same. They were able to take the three budgets, put them together, and do something better than any one of them wanted to do. None of that would have happened because none of them even do the other teams existed, let alone they were working on a similar problem. That happens time and time again, Inc. Magazine says companies that have 100,000 employees or more wastes an effective $62 million a year because of ineffective communication. The number is staggering. 
Ineffective communication means that everybody gets into their group, does their thing, and doesn't get outside of their department to find out what's happening? How do we look at the big picture, instead of our little picture? 
The left hand, not knowing what the right hand is doing. Here's the perfect example. You have a job that goes from ideation with a sales team through marketing, product development, into the hands of operations, and out through distribution. Do these five groups ever get together and look at this thing as a unit and say, "What is this going to take to get this out the door?" You have packaging people that are not talking to your production people that are not talking to shipping people. What are the little things you need in order to make this thing work? How many of these boxes are going to fit on a pallet? What are the things that we need to do to make sure that the box isn't going to crash when we ship it along?  
How do we make sure that these things are being able to be done on a production line versus having parts of it hand done? Because the different departments are not talking to each other and finding out what the other department needs, I hand it off from one division to the other division to the area division. That can happen in accounting, legal, and finance. It can happen anywhere. It's people not understanding what other people need. When I give this to you, am I giving it to you in a way that you can use it or do you have to totally repurpose it to make it work with the systems that you're already working on within the same company?  
What about this problem that you're solving? Why is this interesting to you? What is the excitement over solving those problems?  
The older you get, the less you know.
Click To Tweet
For me, it's all about watching companies become more effective and profitable. I'm a lousy chess player. I wish I was a better chess player because I don't play the game as much as I used to. I like watching the whole board. I'm that 50,000-foot person that likes to see how the different pieces come together. How do you make sure that you can look three moves ahead and make sure that things work effectively? It drives me crazy when you see ineffective policies, process procedures, and miscommunication because a lot of it's due to laziness.  
A lot of it's the fact that you're too lazy and embarrassed to ask the question you think you should know better, or you think you do know better, which is even worse and therefore, things that should go smoothly. Things that should go effectively, things that should cost X end up calling X times ten by the time they get out the door, and nobody's stopping to realize this, oh, okay, cost $100 instead of $10, where it could have easily cost $10, if people took the time to reverse engineer things. 
If they had more detail and depth and that they knew more about it. When your why came up as mastery and you read about mastery like what I read to you, how did that feel to you? 
It truly made sense because the one thing that you were telling me about a master that you didn't mention is a master never thinks that they're a master. I consider myself a lifelong learner. I consider myself always sitting there going, "Is there a better way? Is there a different way? Is there somebody that I should be aligning myself with or consulting with or talking to that may know more about a specific part of this than I do?" I may understand things from a grandiose point of view but when it comes down to the weeds, the nuts, and bolts, I want to talk to the person who's doing that.  
When I was in the printing business, if I wanted to know the challenges of putting something on a press, I would talk to the pressman. If I need something about how do we convert something from a great big piece of paper into a box or into a package or something like that? I talked to somebody who's writing the converting line or the dye maker. They're going to have insights into things that I didn't even know what questions to ask, let alone know what the answers are. Maybe being over 51 years old gives me a little bit better ability to not have the ego to think that I know everything. The older I get, the less I know. I don't see that as a weakness. I see that as a, "How do I find the answer?" "How do I find somebody who knows the answer and bring them on board for us to be more successful?"  
You started helping companies communicate better. How did you get from doing that to podcasting? I know you have your own show. You help people tell their stories. How did you get there? 
I've been podcasting for years. I've had my own podcast, the YourLIVINGBrand.live Show. I'm over 250 episodes or I might be over 270 episodes by now but I've been on podcasts for a couple of years before most people even knew what a podcast was. People were inviting me to be on their podcast to sit down and talk. I know some of the grandparents of the podcasting industry. People sit there and go, "You're an old man of the podcasting industry." I said, "You don't even know." These guys have been doing this for fifteen-plus years or longer.  
A few years ago, I got into my podcast and during COVID, a couple of different things happened. I speak around the world. February of 2020, I had speaking gigs lined up in Australia, Europe, the Caribbean, and across the United States. Three days in March, it was wiped out. Everything was gone. Not only the years' worth of speaking gigs that I had but probably the next year of speaking gigs because you go to one gig, somebody taps you on the shoulder there and says, "We've got an event coming up. Could you come and speak to us?" I sat there and said, "I have two choices. I can either grab my knees and rock back and forth or I can figure out what's next." What I realized is that there's a lot of large organizations that are either trying to do podcasting and doing it poorly or they have no idea where to start. 
I created the podcast host for hire program. What it is, is for the most part, these are internal-only streams-only on a secure platform podcast. Allowing companies to have an internal communication message that's asynchronous and allowed to have communication across multiple divisions, multiple people, multiple projects, and allow to have better insight into the company. I help them with strategy. I voice the podcast for them and help them with the entire distribution channel, the editing, and everything.  
That became a COVID baby but it's starting to become fairly successful. There are companies that are reaching out to me going, "What would this look like? Can we try a six-month trial to see whether it works?" People asked me three months ago, "Three months isn't going to give you enough time to understand whether it's going to work or not. We need to do it in six." There's a lot of companies out there where productions and conversation with a variety of different people doing test markets for them to see how this works for them and how this is making it better for them. So far, the information that I'm getting back is fairly positive. 
Give us an example of a company that would want to have its podcast. 
I can't mention names because everything I do is under NDA, nondisclosure, but we're talking about hundred million to multibillion-dollar corporations that are across different cities, different states, different countries, maybe they have multiple divisions. They probably have 1,000 more employees and they have multiple projects going on simultaneously because we'll work on things like change management, culture and purpose issues, diversity and inclusion issues.  
If you've got a new division, project, or a new thing that you're trying to get out into the marketplace, we'll work with you to build a launch strategy for that through podcasting, so everybody knows. Everybody is on board and sales prepared to sell this thing when it goes out the door, so those are the types of issues that we deal with. Bangalore main has no idea what LA is doing and they readily admit it. That's where we tend to get involved. 
They bring you in and say, "Ben, we need to create our own podcast. This is the goal for it. We need you to help us set it up and to get the right equipment." If you're reading and you want to set up your own podcast for your own company or how about if you want to help someone start their podcast business, would you be somebody that they should call?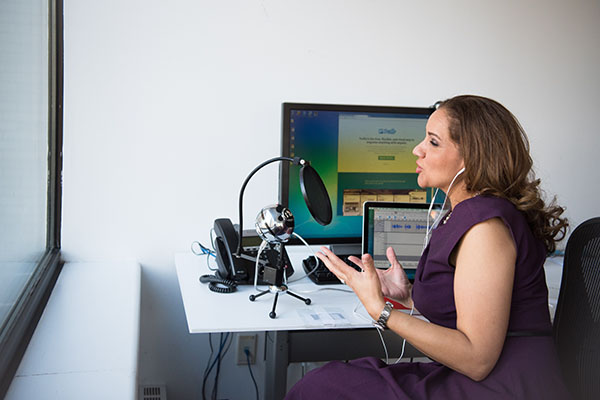 Not if they want to start their own podcasting business. If you're looking to start your podcast, there are two different ways. If you're a small to medium-sized business, I've got an online course called YourSuccessfulPodcast.com/launch. That's a course designed for small to medium-sized businesses to teach themselves how to podcast effectively. It's everything that they need. There's a resource page, what do you need to do every day for your first 30 days to make sure that you're successful. I host a monthly Zoom chat for anybody who is a client that they can come up and ask me anything. I have an email that people can email me if they've got questions. It's designed for that.  
The next level is the companies that are sitting there going, "We want to start a podcast. We're not do-it-yourselfers. We don't want to do this. We want somebody who can grab us by the hand and help us through this." That's where the magic is. It's to help them. Either I can host the podcast for them. I can co-host a podcast and teach somebody how to become a podcaster or I can train the person and give them the tools that they need to be able to be on the air themselves and be successful moving forward. My goal is to enable your company to shine on your own and for me to be there in the background like that security blanket. If you need me and how you need me, I'm here for you. I'm not going away but use me as it makes sense but let me help you set it up properly and get you up and running.  
That would have been so great when I was setting mine up for the first time. I had no idea what I was doing. I was winging it and doing a bunch of poor ones at first until you started to figure it out but I know there's something about you that our audience doesn't know, which I found fascinating. I'm going to ask you this question because I know you have an interesting answer. Why would I choose you for somebody to help me with my show because I know what you've been doing the last five years as far as being on other people's podcasts? 
You would use me because I'm the person who's going to have the details. I'm the person who's going to be looking ahead. I'm the one who realizes that there are 2 million podcasts out there. In 2018, there were 500,000 podcasts and now there are over 2 million podcasts. Seventy-five percent of those podcasts fail within ten episodes. The reason for that is, people don't understand why they're podcasting, who they're podcasting to, tone of voice, strategy, what they're trying to achieve from the podcast, and how to set it up for success.  
For me, I'm all about the process and understanding you as a person or you as a company and no two podcasts are going to be the same. You and I could talk about the exact same type of things on a podcast. We could have the same audience, and your audience and my audience are going to get different insights out of the same information. We can even talk to the same guest and we'll interview that person differently. That's the beautiful thing about podcasts. You're not in competition. What you're doing is providing long-tail communication, building trust, and relationships with your audience, that eventually you're going to sit there and go, "We should talk to them about the project that we're working on. This isn't advertising. This isn't an immediate call to action thing. This is about know, like, and trust."  
How do I know that you know all these details? That's what I'm getting at because you told me something that surprised me. I was like, "You do that?"  
I'm trying to remember exactly what it is.  
You've been on 50 podcasts a year.  
That's what you're getting at.  
I was like, "Who goes on 50 podcasts a year to find all this information out?" Why are you on those podcasts? 
It's true. I go on somewhere around 50 podcasts a year. My goal is 50. I made 57 in 2020. During COVID, it was a little easier but my goal is to find out what do people do, what people do not do well, what are the new and innovative things that people are doing like different intros, exits, and cadence that people have. They have a different tone of voice. People have different questions people ask and all that stuff gets built into a repository in the six square inches between my ears. It enables me to sit there and go, "Do this but certainly don't do this. This will work for you but it won't work for somebody else." I've got somebody that we ended up putting the strategy behind the podcast and it's a rock and roll podcast.  
It's all upbeat heavy music and all that but that's his audience. I would never listen to this thing in a million years but once we realize who his audience was, his audience is the young Turks. They're the guys that are out there storming the walls in the business community. The guys want to work 80, 90 to 100 hours a week. The go-getters, the wannabes or call them whichever you are but that's who this guy speaks to and that's who his audience is. That's who he relates to because he's one of them. 
For me, it's a podcast for these people, so the podcast needs to reflect that. I knew the perfect piece of music and perfect intro for him. I knew what we should be talking about who the first five guests should be. A lot of that came down to the fact that because I've been on 50-plus interviews a year besides my show, but plus the shows I do for other clients, it gives me insights into things that most people don't have. 
In our case for you and I, when I knew I was going to have you on the podcast, you sent me an email and said, "I was listening to one of your show and you need to get a new microphone." I'm like, "What?" You're like, "It sounds like you're underwater." 
I felt bad about that. I never liked giving that advice to people because I'm certainly going, "I'm costing somebody money," but I'm going, "If you're doing one interview, you had a bad mic but not having good sound on a podcast is horrific, because nobody listens to it." If people are fighting through the sounds of being muffled and stupid and nobody can understand what you're saying, people are going to tune out. Nobody cares. You can be as brilliant as you want to be but if it's not easy for people to listen to, they're going to go find somewhere else to be. 
For the readers, Ben was going to be on the show and he sent me the email that said, "You need a better microphone." I have a good microphone. The one I've been using all these years was at that time when I got supposed to be one of the best ones but he said, "That's mid-level. You need to get a better one." I ordered a new microphone, so I'm using this new microphone right now and I waited until I got it. In fact, I postponed our interview until I got it so I could have the good mic, so I wasn't going to get a post podcast interview email that said, "I wish you had a better microphone for our interview." I got a nice one here and hopefully, we sound better. 
Here's the thing. You didn't pay $500 for that. You certainly didn't pay $1,000 for that mic. How much did you pay for that?  
About $150.  
For $150, you sound 100 times better and it's not about spending a fortune. The mic that I'm using right now is $150. The new mic that I have on order is about $450. I'm ready for that next level of mic, but I've been using this mic for almost a few four years now and it's time for me to take that next level up but for most people, a $150 microphone is all you're ever going to need for your podcast. That's going to make you sound good, it's going to be crisp, it's going to be clean and it's going to allow you to be able to sound good to your audience. 
What's interesting is I have headphones plugged into the microphone so I can hear my own voice in my ears where I couldn't do that before with my other. I could do it. But I didn't know that I could do that, so I didn't know how I sounded. I'm sure this microphone is still better than what it was when you heard it, I didn't have it in the right place on the right settings and I didn't know that. You had me buy this one and I realized that I could hook my headphones up to it to hear myself. That little tweak was valuable, so you're the guy that dives in deep, looks for all of the nuances and little things.  
That makes a big difference. That's the whole thing with the why of mastery because that's the question I asked you. If you remember, I said, "Your why of mastery, give me an example of an area that you have a lot of knowledge about." You said, "Podcasting." I said, "What do you mean?" That's when you started talking about the 50 podcasts a year that you're on, so what works so you see the nuances because it's the little things that make the big difference is what you told me. It's super valuable. 
I don't need to know everything. There are a million things I don't know about. My son is brilliant at Physics. My wife is brilliant at other things. Neither were the things that they're interested in are not things that I want to spend a lot of time working on because I know if I have a question about it, I know where to go for the answer. My thing is, the things I want to know about, I want to know a lot about and because those are the things that are not only going to help me but are going to be helping to help my customers and my customer's customers and that's where I focus. 
Ben has half of his screen and on the other half of his screen, he has his logo and it says "What's Your Story?" Tell us about that. What do you mean, what's your story?  
What's your story logo came out of Your Brand Marketing real logo. It's two people sitting there talking to each other. That came from the show YourLIVINGBrand.live story but the first question I asked everybody is, "What's your story?" I may not ask it directly. I may not sit there going, "Tell me about what your story is." A lot of people ask us, "Where did you come from? Where are you? Where are you going? What are the things that are important to you? What are the challenges that you've had? What are the insights? What have you learned along the way?" That's your story. The more we can understand people's stories, the more we can understand what they're passionate about, what they believe in, what's the hill that they're willing to die on, and what are the things that are so important to them that they're deal-breakers.  
It's time for you to take that next level up.
Click To Tweet
If we can understand that about people, we can help them better if we assume that everybody wants the same things that we do. As we all may be part of one race, the human race, but each person wakes up every morning with their own hopes, wants, needs, fears, and desires. It's our job to understand people on their own terms. We don't have to agree with it. We don't have to believe what they believe but we need to understand and empathize with them because if we can, that's how we can help them. That's what your story is all about.  
Is there a way that you like people to tell their story or is it however you want to tell your story? 
I let people tell their own stories. It's interesting. I do a show weekly. I know the first question that I'm going to ask somebody and I know the last question we've asked them as they walk up the door. Between that, it's a conversation. It's like, "What did you mean by that? Can you elaborate on that? Where did that take you? How did you feel when that happened?" The more I can sit there and listen not to interrupt, not listen to ask my next question but to actively listen to care and to go understand what their internal motivation is, the better the conversation is.  
I have guests ask me all the time, "Can you give me some prepared questions?" The answer is no because I don't know what the questions I'm going to ask are and I tell them that. I said, "I don't have a clue what I'm going to ask you until I ask you. I have done the research. I'll comb through your social media and your website. If you've done other interviews, I've done that. If you've got a book, I've read the precis." I never come into an interview unprepared but I don't care where the conversations are going as long as I understand where we're going. To me, I understand where I want to get to, this is the angle, and these are the things that we want to discuss. How we get there or what happens along the way doesn't matter as long as it helps us achieve our goal. 
The last question I'm going to ask you. What's the best piece of advice that you have ever given or have ever got from someone else? 
I teach it at universities all the time and I find that these 3rd and 4th-year students are smart but they have no idea how to tell their own story. I tell them, "You need to understand who you are. Don't worry about a job title, career path, or any of that stuff. Understand what you're passionate about and what you're good at and they are different. Just because you're passionate about something doesn't mean you're good at it and vice versa. It's got to be the combination of the two. If you can understand how you can solve people's problems, listen, understand how to listen and understand people, and fix people's problems, you will always do well, and your career will blossom regardless. It'll go in directions that you never thought it will." That's the biggest piece of advice I probably give every 3rd and 4th-year student that I come across. The best piece of advice given to me is that a lot of what you see on stage is an illusion. Our job as speakers is to touch hearts and souls.  
If we can touch hearts and souls, they may not remember 90% of what we said but if they feel it, internalize it, it means something to them, they see how it benefits them, and see a clear path to success, that's when you've got them. That's when they're onboarded and running with a check on their hand towards you. That's what I do. Every time I'm on stage, it's like, "How do I connect emotionally with this particular audience and how do I give them what they need to succeed?" Maybe not what they want, but what they need. 
Ben, if people are wanting to get in touch with you, they want to set up their own show, they want to connect with you, what's your story, or the podcast host for hire, how do they get ahold of you? What's the best way to connect with you?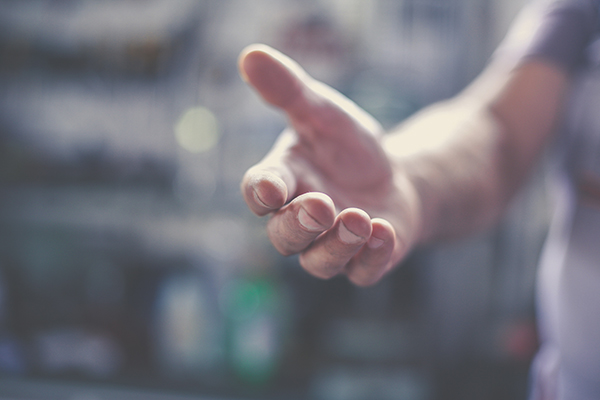 The repository is YourBrandMarketing.com. Everything is there. There are 50 different websites that all push to one central location but the central hub is YourBrandMarketing.com. That is where my podcast is. That's where all my programs are my workshops. Anything and everything that you want to know even free chapters of my two books are on there. People can download it for free. I don't have a paywall. You don't have to give me your email address or anything. You can even sign up for a free 30-minute conversation. I'm more than happy to talk to anybody. Find out what you're trying to achieve and if I can help you, great. If I can't help you, I'll try to find somebody who can. 
Ben, I appreciate you taking the time to be here. I look forward to staying in touch with you as we continue on our journeys. I know that I was on your podcast, so that was exciting. I'm looking forward to staying in contact. Thank you for taking time out of your day to be here. 
Gary, I loved every minute of this. Thanks for being such a great host and I've enjoyed sharing the mic with you.  
Sounds great. Thanks, Ben, and thanks for my new microphone.  
You're welcome but don't send me the bill.  
Take care.  
—
Thank you all for reading. If you have not yet discovered your why, you can do so at WhyInstitute.com. The code for that is Podcast50. You can discover your why for 50% off. If you love the Beyond Your Why Podcast, please don't forget to subscribe, leave us a review, and rating on whatever platform you are using. I'll see you all. Have a great week. 
Important links: 
About Ben Baker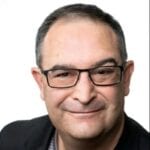 Ben Baker has been helping companies, and the people within them understand, codify, and communicate their unique value to others for nearly a quarter of a century.
He is the president of Your Brand Marketing, an Employee Engagement Consultancy, author of "Powerful Personal Brands: a hands-on guide to understanding yours," and "Leading Beyond a Crisis: a conversation about what's next," and the host of IHEART and Spotify syndicated YourLIVINGBrand.live show with more than 250+ episodes behind him.
Ben believes that if companies understand, live, and build cultures around their purpose, employees will engage, stay, and want to grow with the company. This takes great leadership, communication, and awareness of the brand.