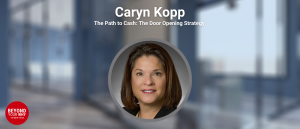 In this episode, we had the privilege of hosting Caryn Kopp, a seasoned expert in sales messaging and business development. Caryn's extensive experience has made her a master of opening doors to new business opportunities, and her insights are invaluable for anyone looking to enhance their sales strategies.
Discover the Power of Value: Caryn emphasizes the importance of focusing on the value your product or service offers rather than just highlighting differentiation from competitors. Learn how to craft compelling messaging that resonates with prospects.
Unveil the Right Prospects: Targeting the right prospects is critical. Caryn discusses effective methods to identify and engage prospects who are more likely to convert, saving time and effort.
Overcome Objections with Confidence: Caryn shares proven techniques for anticipating objections and crafting responses that address prospects' concerns. Gain insights into handling objections to move prospects closer to a sale.
Tune in to this episode to gain insights into refining your sales messaging, identifying prospects, and handling objections with finesse. Unlock Caryn's expertise and take your sales strategies to new heights.
Whether you're a business owner, a sales professional, or anyone interested in mastering the art of sales messaging, this episode is a must-listen. Elevate your sales game by understanding the value-centric approach, prospect targeting, and objection handling strategies shared by Caryn Kopp. Don't miss out—listen to the full episode now to transform your sales approach.
Connect with Caryn Kopp!
Websites:
koppconsultingusa.com 
koppconsultingusa.com 
—
Watch the episode here
00:00:00 Chief door opener shares strategies.
00:07:55 "Sales messaging is powerful"
00:15:27 Hiring experienced openers is crucial.
00:19:27 Right target, right message.
00:26:51 Right target, right message.
00:30:56 Sales success requires effective execution.
00:35:01 Referrals and email require careful execution.
00:41:10 Identify ready-to-buy prospects efficiently.
00:48:09 Know your why for success.
Listen to the podcast here
Unveiling the Art of Sales Messaging and Prospecting: Insights from Expert Caryn Kopp
Are you seeking to elevate your sales strategies and open doors to new business opportunities? Look no further than the latest podcast episode featuring Caryn Kopp, a seasoned expert in sales messaging and business development. With years of experience under her belt, Caryn shares her invaluable insights, shedding light on the art of crafting compelling sales messages, identifying the right prospects, and overcoming objections with finesse.
The Power of Value-Centric Messaging
In the podcast episode, Caryn Kopp emphasizes a paradigm shift in sales messaging—focusing on value over differentiation. While many businesses aim to highlight what makes them different from competitors, Caryn highlights the importance of communicating the value a product or service offers to the prospect. By resonating with the prospect's needs and demonstrating how your offering can bring tangible benefits, you create a compelling reason for them to engage further.
Targeting the Right Prospects: A Game-Changer
One of the major takeaways from the episode is the significance of targeting the right prospects. Caryn delves into effective methods to identify prospects who are more likely to convert, saving valuable time and resources. By understanding your ideal customer profile, leveraging trigger events, and aligning with prospects who are ready to make a decision, you increase the efficiency of your sales efforts.
Mastering Objection Handling: A Strategic Approach
Objections are a common stumbling block in the sales process. Caryn equips listeners with strategies to anticipate objections and provide thoughtful responses that address prospects' concerns. By proactively addressing objections, you build trust and credibility, nudging prospects closer to a favorable decision. Caryn's insights guide listeners on turning objections into opportunities for meaningful conversations.
Why Caryn Kopp's Expertise Matters
Caryn Kopp's wealth of experience and expertise in the realm of sales messaging and business development make her a pivotal figure in the industry. Her insights have helped numerous businesses refine their sales approaches and establish fruitful connections with prospects. Caryn's deep understanding of the nuances of value-centric messaging, prospect targeting, and objection handling has proven instrumental in driving successful sales outcomes.
Don't Miss Out: Elevate Your Sales Game
Whether you're a business owner, a sales professional, or someone keen on mastering the art of effective sales strategies, this podcast episode is a treasure trove of insights. Caryn Kopp's practical advice and actionable tips offer listeners the tools they need to revolutionize their sales messaging, approach prospecting strategically, and navigate objections seamlessly. By tuning in to this episode, you'll gain access to the expertise that can take your sales strategies to new heights.
Caryn Kopp's expertise shines through in this enlightening podcast episode, where she shares her secrets to success in the world of sales messaging and business development. From crafting value-centric messages to honing in on the right prospects and skillfully addressing objections, Caryn's insights are transformative. Embrace the opportunity to learn from a true industry expert and unlock the potential to drive meaningful connections and successful sales outcomes. Listen to the full episode now to embark on your journey toward sales excellence.
—
Discover your WHY.os now for 50% off! Click here to purchase today or visit whyinstitute.com/why-os-discovery/ to learn more!
If you love the show, please don't forget to subscribe and leave us a review and rating on whatever platform you are using. Thank you so much for being here. I will see you in the next episode.
About Caryn Kopp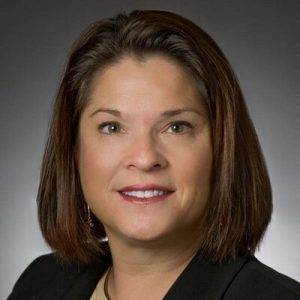 Her Door Opener Service has helped thousands of business leaders and sales people secure initial meetings with executives in almost every major company including P&G, Pfizer, GE, Merck, Verizon, AT&T, Time Warner, Kraft, Target, CBS and more.
Caryn Kopp has been dubbed the Chief Door Opener because she gets her clients "in the door" with their prospects. Many business leaders and sellers say that when they're in front of the right decision makers they close the sale most of the time, but they just can't get in front of enough of the right prospects. Caryn's team of senior business developers known as Kopp Door Openers find the right opportunities and secure initial meetings for their clients.
As a best selling author, nationally recognized speaker, and an expert in Business Development, Caryn can be seen in Inc., Fortune Magazine, Forbes and Newsweek and has been interviewed on The Wall Street Journal Morning Radio Show. Caryn is also the Sales Messaging Coach for the Scaling Up Coaches Worldwide. She is the author of The Path to the Cash!® The Words You NEED To Bypass Those Darned Prospect Objections, a Go-To Book for getting in the door with prospects.
Caryn earned her MBA from NYU's Stern School of Business and her undergraduate degree from Babson College. She has held board positions for the Entrepreneurs' Organization (EO), National Speakers' Association (NSA) and Enterprising Women Magazine. Caryn is also a member of the Women's Presidents Organization (WPO). Caryn has also received leadership awards including the Enterprising Women of the Year and the Stevie Award for Female Entrepreneur of the Year.