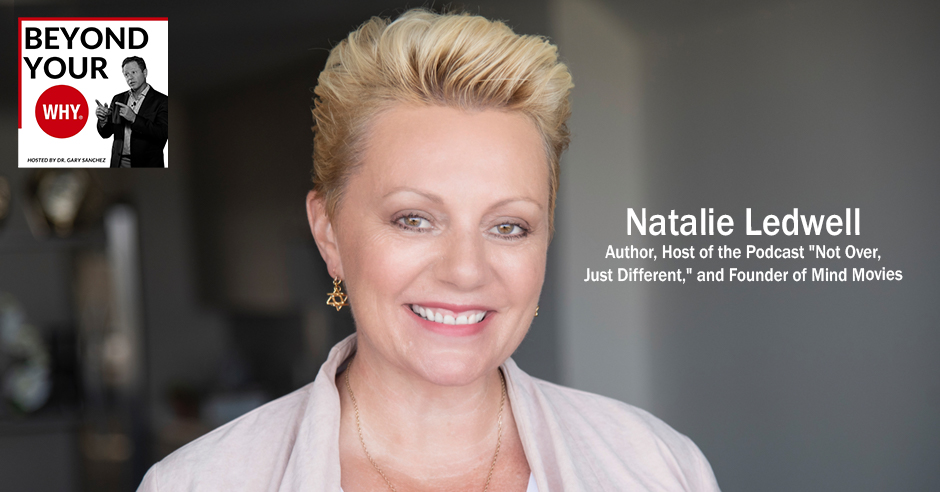 Contribution is the bridge that connects our individual purpose to the greater good, allowing us to create a profound impact on the world. In this episode, we delve into the profound essence of the WHY of Contribute with our special guest, Natalie Ledwell. As a bestselling author, host of the podcast "Not Over, Just Different," and founder of Mind Movies, Natalie has empowered millions worldwide with her revolutionary personal development company. Today, Natalie discusses how embracing a cause bigger than ourselves allows us to make a meaningful difference and become part of something greater. She highlights the wonderful qualities of people who enjoy winning as a team and shows the pleasure of being the one who keeps everyone united. Natalie also acknowledges the challenge of over-commitment that often accompanies this WHY. She shares her insights on the tendency to say "yes" to every request, risking overwhelm and neglecting personal goals. Finally, Natalie explores the concept of visualization, how to do it, and how to pursue what we visualize. Join us and prepare to expand your life, experience fulfillment, and unleash your power to make a lasting difference in the world.
—
Watch the episode here
Listen to the podcast here
Revolutionizing Success with the WHY of Contribute – The Power of Natalie Ledwell's Mind Movies
In this episode, we are going to be talking about the Why of Contribute, to contribute to a greater cause, add value, and have an impact on the lives of others. If this is your why, then you want to be part of a greater cause, something that is bigger than yourself. You don't necessarily want to be the face of the cause, but you want to contribute to it in a meaningful way.
You love to support others and you relish successes that contribute to the greater good of the team. You see group victories as personal victories. You are often behind the scenes looking for ways to make the world better. You make a reliable and committed teammate and you often act as the glue that holds everyone else together. You use your time, money, energy, resources, and connections to add value to other people and organizations.
I have got a great guest for you. Her name is Natalie Ledwell. She is a bestselling author, host of the podcast, Not Over, Just Different, co-host of the cable TV show, Wake Up, and Founder of Mind Movies, the hugely successful revolutionary online personal development company that has reached over ten million people worldwide.
Now, she has launched her groundbreaking social and emotional learning curriculum entitled Personal Growth Studies into Schools Here in the US, which is designed to empower youth from ages 5 to 18 years to live fulfilling and successful lives with high self-esteem and a vision for a bright future. In October 2018, Natalie traveled to Liberia where she met with government officials and launched personal growth studies in a number of schools, which is now in its second year working with over 1,000 students.
In 2020, Natalie had the immense honor of being knighted by the Orthodox Order of Saint John, a humanitarian group recognizing individuals who are not only doing great work but who have a big vision of the work they want to complete in the world helping others. She has also been awarded one of the top 50 women leaders in Los Angeles. Natalie, welcome to the show.
It sounds like from my bio that is my why. It makes me like a dirty nose, as we say in Australia.
You contribute to a lot of areas but in a very meaningful way. That's a very impressive bio, and we are going to jump into that here in a little bit. First, Natalie, tell everybody where you are from, where you grew up, and what you were like in high school.
I grew up in a country town in Australia. The town is called Orange. I'm one of eight kids from a big family. I had a fun upbringing in such a big family like that. All the way through school, I was always a top student. I was the star of the athletics team. I was on the debating team. I was in the school plays. I was choreographing the dance numbers and the plays and so forth.
I was an overachiever. I was good at a lot of different things and loved excelling. I loved being in that role. When I think about it, I would champion different causes as well. I remember the high school that I went to, our school uniform, because in Australia we all wear school uniforms, was this black box pleaded heavy tunic that we would have to wear. In summer, it was awful.
I remember starting a petition so we could change our school uniform. I remember also wanting to do one of those school sports. Elective sports were weight training, but it wasn't available for the girls, only for boys. I was not having that. I started weight training at school for sport, which was interesting because that led to my first career because I ended up leaving school at fifteen.
My parents couldn't afford to keep me at school to do my high school certificate. I left at the end of year ten. One of my first jobs and careers was working in the fitness industry. I always wanted to be a teacher, and so I became a ropes instructor and trainer. We started managing fitness clubs when I was 21 years old. That led to that.
I left home when I was seventeen. I left my hometown when I was eighteen and moved to Sydney, which was the big city near me. Like I said, I started managing clubs when I was 21 and met my husband around the age of 25, and then we had a whole series of businesses and we are still in business together now.
For those of you that are familiar with the nine whys, Natalie's why is to contribute to a greater cause. Her how as you are reading is to challenge the status quo and think differently. Not to follow the rules, not to follow the typical and traditional. Her what is to bring solutions that make sense. Her why is to contribute to a greater cost. How she does that is by challenging the status quo, and what she brings are solutions that make sense. We already see that coming out in the way you went through high school. You took on so many things that people needed help with. You challenged how things were being done or said they had to be done, and you came up with better solutions that made sense.
I used to call it my stupid human trick. Now I call it a gift because I can look at something how I created my success or built my business or anything like that, and then be able to structure it in a very teachable way. When I started Mind Movies, I fell into that by accident. A friend approached my husband at the time and I with the idea of creating these little slideshows, affirmations, photos, and music. It's like a slideshow of a vision board of what you want your future to look like.
At the time, we didn't know anything about the internet. Glen could hardly turn on a computer. We already had four businesses. It was like, "I don't know whether we can go into this," and we are 40 years old. At that age, I'm having to learn how to write emails, set up order responders, edit videos, and all these skills that were outside of my comfort zone.
The gift or what has helped us in that is that we didn't know what we were doing. We are figuring it out. We didn't have a preconceived idea of how it should be done. We went, "This is our past business experience. These are some programs that are teaching us how to do this. We are going to do it in a way that we know well or that we will learn." We were one of the first companies that had a personal development product online that had massive success. Our first launch of Mind Movies in 2008 was during the economic crisis in September of 2008, we did a $700,000 week. We were selling a little $97 product because we are bringing our flavor or our experience to these systems that exist, but we are doing it in a way that no one else has done it before.
Let's talk about this for a minute. You two were struggling through four other businesses. What kind of business? How did you get into those? Out of school, you got into fitness. Out of that, you got into running gyms. What was the first business that you started?
The first business I had with my husband was a nightclub back in the '90s. If you think about that nightclub life, that was the epitome of that. It was dance music, 6:00 AM license. It was crazy times. When I was working in fitness, I felt like I was making a difference. I felt like I was doing something positive. I was on stage lecturing club owners from all over Australia on how to systemize their businesses and manage their teams. That was my wheelhouse.
I was 24 years old. We then end the nightclub, and I'm like, "I don't know if I'm meant to be here. What is this?" I had to wrap my head around it and go, "Everything I learned in this service industry of fitness, I can apply to this service industry of nightclub thing." We had great success with that. We then went through what I call my beige years, which like a lot of different businesses, coffee franchises, advertising companies, and property development, we were going through the motions.
We were good at business, so it didn't matter what type of business. Once we had our friend approach us with this idea of setting up the website for Mind Movies and we started getting all these emails from people going, "This is changing my life," it lit that back up again in me. I'm like, "Now I feel like I'm making a difference again." I go, "We need to put our effort into this. How do we figure out this internet thing? Let's do this." That was that journey into that. I had enough time where I'm like, "I don't feel like I'm doing anything great," to, "I feel like I can make a difference again. Let's make sure we do this."
That makes a lot more sense. You had these other businesses that were making money and some were not making money, but they weren't making a difference.
They weren't fulfilling.
What got you interested in doing your own vision board?
We had seen the movie, The Secret. We had seen it a little while before. We understood the importance of being able to visualize and be able to see and feel what it's like to be in that future, but then The Secret was on Oprah. We had seen the movie six months before that, and then we are handing out this movie to all our friends and go, "You got to watch this. It's amazing." Everyone's like, "I didn't get it." I'm like, "Seriously?"
It was on Oprah. Everyone's like, "I get it." I'm like, "Whatever." Because there were this big wave and people all of a sudden were starting to understand, we were ahead of the curve on the understanding part of it. That's why when this opportunity came along, even though we had no idea about the internet. The only reason I used a computer is for banking and bookkeeping. I spent no time online.
We understood how amazing an idea this was. Even though the beige years we were going through the motions, there was something that we picked up from every one of those businesses that we applied to Mind Movies so we were ready for it. Sometimes even though I felt like I wasn't completely happy in those years and felt like I didn't have any significance, meaning, or fulfillment, it was built so that I was prepared for this particular opportunity when I came along.
You took the concept of a vision board. I have seen the movie The Secret. In fact, John Assaraf was one of my coaches for a while. I'm very familiar with vision boards. You took it and then turned it into something that was a movie. Why was it important that it become a movie?
For a number of reasons. Number one, the affirmations are you being able to sit down and drill deep into what it is that you want your life to look like. It is the way that you are using the words around it, which are important because words carry energy. You are using positive language. You are describing it in the present tense, which makes it easier once you read those affirmations to see it as if it's happening in your mind. That was important.
Words carry energy.
Click To Tweet
Having the visuals meant that if you found it difficult to visualize a future like this, it gave your mind an image to start with and to build on, but the secret source is the music. It's not just what you see when you visualize, you have to feel the emotions that you will feel when you experience that moment. You could be feeling joy, happiness, gratitude, relief, accomplishment, and whatever that is, but the music helps you to feel that emotion. It helps to get you there.
It is the combination of all three of those things and getting clear about what you want your future to look like. We can all say, "I want to be happy and wealthy," but what helps you to crystallize that is, "What does wealth mean to me? What does my life look like when I have all the money that I want? When I'm truly happy, what does happiness mean to me? What does my life look like when that's happening?" I also get people when they are making in Mind Movies go, "Why do you want this? What's your why here?" For some people, especially people who have a why like me, if your why is something extrinsic outside of you, it motivates you a whole lot more than if it's something that's personally for you.
For those that are reading who are not familiar with a vision board, tell them what a vision board is. Maybe we should have probably started there.
You know John Assaraf. That was his part in the movie. A lot of people would cut out photos of the house they'd like to live in, the car that they want to drive, or the vacation they want to go on. When they looked at that board and looked at those pictures, it was easier for them to be able to see themselves on that beach or see themselves driving that car in their mind.
The reason it's important that we see it in our mind and we are able to visualize this is because thoughts become things. What helps us to become a vibrational or frequency match to what we want are 1) Thoughts, 2) Emotions, and 3) Actions. When we can have this very clear vision in our mind, not necessarily seeing ourselves in a movie, but imagine yourself sitting in the car.
Feel the seat underneath your bum. See your hands on the steering wheel. What's the logo that's on the steering wheel? When you put your foot on the accelerator and feel the car take off, when you are creating and utilizing all of your senses as you are in that visualization and then you are feeling the thrill and the excitement of driving a car like that, that's what you are going to be feeling, and that's what you will be seeing when you are in that moment.
The more real you can make it, the subconscious mind doesn't know the difference. It thinks it is something that's happening now. What naturally happens is you start to create these new neural pathways in your brain and all our thoughts travel along these neural pathways. These new neural pathways have thoughts that are in alignment with this reality that the subconscious mind thinks is happening now.
These thoughts automatically positively influence your actions. Now you start to notice more of those cars. You start to take action. You go to a dealer, you sit in the car, you do the math to see whether it's something that you could afford, and you figure it out. That's why visualization is most important when it comes to manifesting what it is that we want.
Once you have a vision board, how does that change into a Mind Movie?
The Mind Movie is a step up from that. Now you may use the same images or the same photos that you would use on a vision board, but now you are adding your story and narrative, which is your affirmations, and then you are adding your music. For example, I met my partner during COVID. I had a Mind Movie about the type of person I wanted to make, the things that we do, what our relationship looks like, and how I felt in this relationship. I used a love song for that Mind Movie because that's the emotion that I want to be feeling when I'm in this relationship.
I met him in August 2020. About three months later that I showed him my Mind Movie, he was like, "First of all, that's creepy because that is us." I'm like, "Exactly. I knew exactly what I was looking for." On our first date, when we walked for an hour because it was COVID, I recognized him straight away. I knew it was him because I was very clear about what it is that I wanted, and that showed up on our first date.
Did he have a mask on at that time?
We were a little bit apart and we were walking outside in the sunshine.
The music plays a completely different role as far as the intensity of it. Is that what it is the music gives you the intensity or it gives you more of a feeling, or how does the music work?
It elicits an emotion. The emotion that you want it to elicit is the one that you are going to feel when you are experiencing that. That's why I chose a love song for that particular Mind Movie. The Mind Movie that I have around the personal growth studies project is a song called Beautiful by Christina Aguilera.
When you listen to the lyrics of that song, it's all about, "It doesn't matter what people say. You are beautiful." It's talking about building the self-esteem of children and people. That's what the program's all about. I get goosebumps. We don't even talk about that. That's a perfect song for that Mind Movie. It's like, "What's a song that could be a theme that illustrates that?"
It doesn't matter what people say, you are beautiful.
Click To Tweet
My original Mind Movie back in 2006, when I made my original Mind Movie, was a song called Clocks by Coldplay. It was all about the lyrics. Part of that song is about my part of the cure or if I am part of the disease. Am I making a difference? What am I doing in this world to make a different thing? I can't hear that song and not be brought to tears because that Mind Movie was the beginning of everything that I have in my life now, which far exceeded anything I could possibly have dreamed of for myself.
Let's go back to when you guys did your first Mind Movie. You said it was a friend that suggested it or gave you the PowerPoint, music, and whatnot, and then you were able to bring that to ten million people. How the heck did that happen? There are a lot of people reading this that have a great idea but can't get it to 100 people. Much less ten million.
That was a twelve-year period. Like I said, we went, "How do you do this internet thing? If you have got a great idea like this, how do you get that out into the world?" The first thing we did was buy a program online that taught you how to do this marketing thing. We came across a guy called Frank Kern who lives in San Diego. He's one of the legends.
He's good at what he does because we found him online when we were searching. We implemented one idea from that program and made our money back that we paid for the program, which was $2,000, which at the time was a lot of money. He then announced he was doing a live event in San Diego in April 2008. We came across. We went to that event. We got accepted into his mastermind group. Now, we are sponges.
All the friends that we met, they are all internet marketers. We are in this marketing mastermind. We are getting access to Frank. We are meeting all of his mates, which are the Jeff Walkers and all the other big internet marketers as well. We were so intent and so focused. Again, we had a Mind Movie for the launch of our program as well.
It was what that looked like, how many people we were reaching, our monetary goal, and what life looked like on the other side of it. We were very clear about what it is that we wanted. We watched it every single day to keep us on track. We went, "This is a digital product. Let's figure out how to blow it up," which we did 6 months in with a $700,000 launch. When we went back to Australia, then we came back the next year. We were getting emails from Jack Canfield, John Assaraf, and Joe Vitale going, "We'd love to work with you guys." We are like, "Okay."
It sounds like you did a lot of joint ventures.
That's how we got started. We got a couple of guys who came in as our JV managers. They reached out to anyone who had a program online or had an email list in the postal development space and a few outside of that. That's how we got that first launch happening, that great success.
Your first launch earned $700,000 for that. It was $97 per person and has 70,000 people. It is something which is a huge number. How did you go from there to continually adding? Was it more launch-type things or did it happen organically? How did that take place? I know there are people that are reading this that's in their mind. They are like, "Tell us what you did."
Not only did we do it. A lot of people mail for us and promote us. We paid them a commission for that. Part of our offer to them is like, "If you mail for us, we will mail for you." Now we have got this hot new 80,000 list. Our list went from 8,000 to 80,000 in that launch, and now we are all working together. We are collaborating. All boats are rising.
Also, part of that is because a lot of people will give out affiliate prizes. We had no money. Even in the JV managers, we had to promise them a percentage of the launch because we couldn't pay them upfront. How did these guys believe in us? I don't know, but we were convincing. Part of the affiliate prize was we are going to do a party because we were thinking, "What are we good at? What can we do that's not going to cost a lot of money? We will throw a party." We are good at that. A lot of our affiliates got to meet in person for the first time.
For the longest of years, we would make sure that, at least once a year, we'd all get together. We'd share all the latest stuff that was working for us. We know that in an environment like this, if my stuff is converting and we are getting to reach more people, and you are promoting me and we are serving your people and vice versa, then we all win. Everybody wins, the people that we are serving and each other as well. We were always very open and like, "This is what's working for me. Make sure that you do that." It was an amazing way to do business. To be honest with you, we love it to this day, and we still have affiliates that promoted us back in that original launch that we still do business with.
I can imagine that everybody that went through your program and did a Mind Movie saw some results and probably some pretty amazing results. What's been your favorite story of somebody that you have worked with that has created a Mind Movie and seen it come to life?
We have hundreds of thousands, especially over the years. The ones that I love the most, especially from people who didn't believe that this was going to work, came in pretty skeptical and went, "I'm going to do this." It may be a little bit technically challenging and thought that maybe they wouldn't be able to even create the Mind Movie in the beginning, but they went through that. They watched their Mind Movie. They send me these emails going, "You are not going to believe what happened." I'm like, "I bet you I do."
It's not like they are asking for outrageous things. They are asking for a safe place for them and their family to live. They are asking for an environment where they can write a book or step up and serve in their own way. Those are the ones that make my heart sing because I comprehend the ripple effect of what that looks like, what that is, how when people make their own Mind Movie, and how that influences, not just immediate people around them, but the ripple effect out from that as well. It's mind-blowing. When I think about ten million people who have made a mind movie and how that's positively influenced them and the people that they love, that blows my mind.
I remember back when I was creating my vision board with John Assaraf. The hardest thing for me was to figure out what I want. How do you help people figure that out? There's an unlimited menu of things you could pick. How do you decide, "This is what I want with my life?" Is there a way to narrow it in or focus it in to say, "Maybe it's what I want a year from now, or maybe it's what I want a year from now in this area of my life?" How does that work?
People get a little immobilized by that thought because we can manifest anything we want. I do break it down into areas of life. I always remind people, "This is what you want for now. That doesn't mean that you are not going to create something else down the track. Let's focus on this for now." There are a lot of people who go, "I want to have a life where I have got my own business, I'm financially free, and I don't have to worry about money, but I don't know what that business is. I have no idea what that could be." You go, "That's fine. This is the perfect place to start."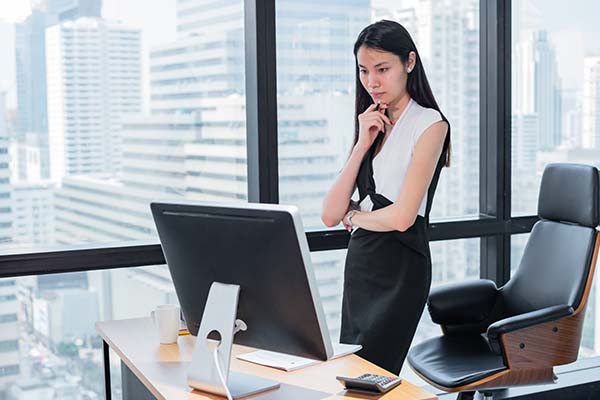 When I get them to set an intention or to start to make a Mind Movie, I go, "You don't know what the business is yet, but describe what your life looks like." "I have an outrageously successful business. I get to help people all over the world. I work a certain amount of hours per day. I own a certain amount of money per month." This enables me to travel and take my family on vacations and send my kids to college and do all these things. All you need to do is start from there. You feel what it's like visualizing in your mind. You are waking up when you stop sleeping. You are having an easy morning, then you are doing some work.
What I often do, especially if people want to help others, is I sit because when you are visualizing, I go, "Don't visualize a ton of different things. Just visualize one moment." Sometimes that moment could be sitting across from somebody else, they have got tears down their face, they are holding your hand, and they are thanking you because what you taught or gave them or the program or whatever that you have changed their life and it changed the life of their children.
How are you going to feel at that moment? What does that feel like? When you can make that real, what happens is that the emotions and the thoughts that you are sending out are in alignment with that moment. What happens is that things that were going to help you to create that moment in the reality that we are living in now start to naturally gravitate towards you.
In the end, you are leaning into it like, "If it could be a business, what am I good at? What have I done in the past that I have liked? If it could be anything, what do I think I can do?" You then start to research, "What does that look like? How could I do that? Are there courses that teach me?" As you lean into it and take these little steps forward, and you keep seeing yourself at that moment with this person undyingly grateful for how you help them, then things start to fall into place. That's how it works.
Is there a common theme that you see in Mind Movies? You have seen so many of them now. Is there a trend, theme, or something that you see over and over where you can help people at least get going or get on a road? Then once they have started, then, "You can't steer a parked car." You get them going and then you can steer it as they go. Does that how it works?
I normally break it down and go, "Choose a life area, one area of life to focus on." When I'm teaching, not how to make a Mind Movie, but all the other mechanics of applying the Law of Attraction, releasing your limiting beliefs and working on who you are and how you show up. The common things that come up are wealth creation like, "How do I create more money? How do I create a business or a career that I feel passionate about and feel like is making a difference?"
Health is a big one as well because we have so many people that are suffering from pain, disease, different conditions, and love. They are the main common themes that come through. I know some people are like, "I want everything. I want to love. I want to feel good. I want some money. I want to start a new job."
It's like, "Let's focus on one." One of the foundations that I teach and how to be in this process of creating what you want in life is you have to be in a high frequency. It is our emotions and our thoughts of the frequency we send out into the universe, and so we want to be in high-frequency emotions.
Those are things like happiness, joy, gratitude, accomplishment, pride, willingness, courage, and those emotions. The more we hang out there, the easier it is for things that we need or things that we don't realize we need to be attracted to us. If we are focusing on our debt, our pain, or our loneliness, then all we are doing is creating more of that. We need to consciously, purposefully, and intentionally step outside of that and get into that higher frequency.
The more we get into the higher frequency, the easier it is for things that we need or things that we don't realize we need to be attracted to us.
Click To Tweet
By higher frequency, do you mean to set your focus or intention on positive things versus negative things?
It is being a state of gratitude. Do things that make you feel good. That could be playing music that helps you dance around the house a little bit. For me, it's taking Bella out for a walk along the Marina. I will have a convertible. Sometimes it's driving in the car with a roof down. Now I feel so grateful. The car that I drive here in the US, I could never afford in Australia.
I feel very affluent when I drive that car. Especially if I'm driving up PCH, that's the road that you see in all the movies. I'm like, "I live here, I drive this car, this is my life, and I get to help these people." I'm crying with gratitude and noticing all those things. If you can do these little activities throughout the day, then you are getting these little positive injections that are keeping you in that higher frequency.
Let's talk about this for a minute because there is a lot of confusion and misconception about the Law of Attraction. A lot of people saw the movie The Secret. They got the feeling that, "I don't need to do anything. I need to sit here and think about something positive and my mailbox going to fill up with chats." Let's talk about more of the reality of the Law of Attraction. What have you seen as far as the myths or the misconceptions versus the reality?
There are a couple of things. When I teach how to manifest the Law of Attraction formula for me is, number one, the foundation, which is being a happy place. It is being that high frequency as often as you can. You want to set an intention, which for me is like a line in the sand. I have an out outrageously successful business, whatever that is.
I say it with such conviction that I'm like, "No matter what this thing is going down, this is my intention," which already is to get things to start moving. I then get clear about what I want, which is when I make my Mind Movie. I think about what it is I want. I think about what life looks like once I have it. I think about why I want to do this. I also think there are any actions or things I need to do and add that to my Mind Movie, and then I also think about how I need to change the way I think.
If our thoughts and emotions are the frequency that we send out, and we want that to be the same frequency as to create what we want, our thoughts have created the reality that we have now. It's like, "If I'm not happy with my reality now, how do I need to change the way I think?" I become aware of any negative thoughts that come up, any old behavior patterns, and old limiting beliefs.
I go, "I'm going to replace those with these thoughts to remind myself of that." Also, visualizing. I mentioned before. It is how you want to elicit all of your sensors when you are visualizing. Visualize one moment, one scene, and make it as real as possible. Action is the next one after that. You want to be taking as much consistent action as you can.
Every day, go, "What am I doing now to move forward? What phone calls do I need to make? Do I have to get my website built?" What is it that I need to do? Be conscious of always doing something that's moving you forward. The last step is the hardest one, which a lot of people with The Secret miss the, "I have to do something to make it happen." It was in there, but people were so smitten with the, "I just have to think," and it happens. You have to let it go.
You have to get to a point where you can't be married to what it's going to look like when it shows up or how it's going to happen because when you do that, you are shutting yourself to all these amazing different ways that you could never think of and how this is going to come to fruition. You have also got to not understand but live from a place where you know that everything is happening in divine timing exactly when it's supposed to.
I'm a very impatient person. This has been a difficult thing for me to master because, like the kids' program, I have been working on it for years. I was ready before COVID, and then COVID hit. I was like, "Seriously?" Now it's the perfect time for a program like this. We have got a couple of big school districts in Texas that we are working with now, so it's divine timing. You have to release that. If we are desperate and we are impatient and frustrated, these are low-frequency emotions. They are not moving us forward. You have got to do all of that and then go, "We will see how it happens," and be open to the surprise.
You touched on the part that a lot of people missed when they watched the movie, which is you got to do something and you got to take some action. It's not a matter of sitting under the tree with positive thoughts and waiting for someone to drop some money in your lap. I heard people say that type of stuff, which is possible that could happen, but the odds are that it's not, and then they are frustrated. "This is a bunch of BS."
Remember that the trifecta is your thoughts, actions, and emotions. If you have all three of those in alignment with what it is that you want, you can create anything you want.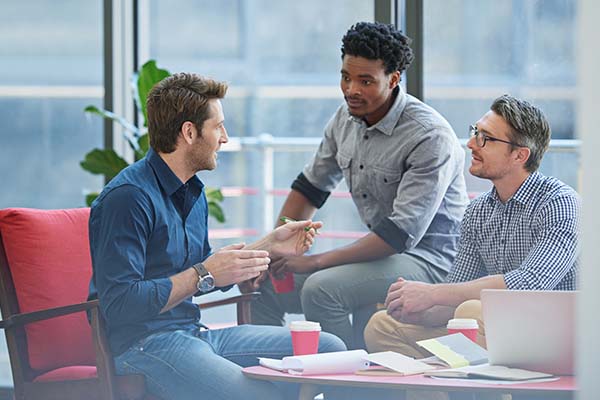 Let's talk for a minute then about the kids' program that you have. Did you get involved with that? How did that happen?
It was a download, an idea that came through to me and one of my meditations. I created a little twelve-lesson program, but I didn't feel like I was qualified in a voice like, "Who are you? I don't even have kids. Why am I doing this?" A couple of things happened. I had a colleague of mine who has two Master's degrees. She's worked with kids in trauma around the world. She approached me and said, "Come on. Let's do this together." I'm like, "Alright."
I remember seeing a news article about a ten-year-old girl who had committed suicide because she was being bullied, and I'm like, "I know I can make a difference here. I know I can move the needle in this area." Believe me. A couple of times, I have tried to walk away from this thing. At 40, I'm stepping so far out of my comfort zone. There was no comfort zone when we started Mind Movies. Now I'm doing it all over again. I'm like, "What are you doing?" That's part of my magnet and who I am. I have been able to attract some incredible people to this project, to school districts in Texas with over 100,000 students that we get to impact, and this is the beginning.
What is the program mostly around?
It's psychology-based and science-based. We do have things like meditation and yoga, and common things like gratitude, empathy, and self-love. We are also teaching kids how to self-regulate their emotions, tapping into what makes them feel good, setting their own personal standards, figuring out who they are, how they want the world to see them, and how to be part of the community, and understanding what their sense of belonging is in the world in which they are in.
I saw a 60 minutes story before, and there is a part of the challenge because of the pandemic that a lot of kids are facing now. We have eight-year-olds who have a suicide plan. This is outrageous. Part of it is because they don't know how to control their emotions. They feel like they are alone. They don't understand their sense of belonging, and they don't feel good about themselves.
This program addresses all of that. When we talk about bullying and suicide prevention, we don't specifically go, "We do have a lesson about bullying," but it's like, "What causes bullying? Where does that start?" That's a lot of where we come in. We look at the foundation of where that begins and start to deal or work there. That's where we work, so we can hopefully be preventative as well.
Last question, what's the best piece of advice that you have ever gotten or the best piece of advice that you have ever given?
I make a point of surrounding myself with very intelligent people. Someone told me once that, "I want to strive to not be the smartest person in the room." I am a member of several different masterminds and groups where I don't feel like I'm the smartest person in the room. Yes, I feel like I can contribute, but if I'm the smartest person, then I'm not learning. That was one of the most memorable pieces of information which I have adopted and that I live my life by. COVID, it's been an interesting two years, the longest and shortest two years of my life. Because I'm part of these groups, that helped me to get through as well. That would be the piece of information.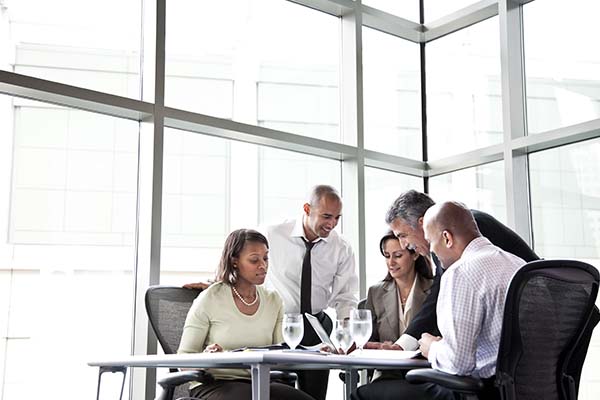 Masterminds have been a big part of your success.
Massively, because if I'm stuck, I have a network of people I can go to. If I can get great ideas, I can share different ideas. I can have fantastic collaborations. I'm always in an environment of learning. I don't ever want to stop learning.
That's the fun part. If somebody's reading and they want to get ahold of you, they want to learn more about Mind Movies, and they want to learn more about the program you are doing with kids, what's the best way for somebody to get ahold of you?
MindMovies.com is the main website. You can access the podcast there. We have got some free Mind Movies you can download there. You can find out all of our programs there as well. If you are interested in having a social-emotional learning curriculum at your school or your child's school, please go to PersonalGrowthStudies.com. You can email me and connect with me there and we can have a chat and I can send you some information. It will be wonderful. Let's help support your kids and the teachers.
Natalie, thank you so much for being here. I was looking forward to our conversation. I appreciate you taking the time to be here.
Thank you so much. It is always great chatting with you.
—
Thank you so much for reading. If you have not yet discovered your why, please go to WhyInstitute.com. You can use the code PODCAST50 to discover your why or your WHY.os at half price. If you love the show, please don't forget to subscribe and leave us a review and rating on whatever platform you are using to read. Thank you so much. I will see you next episode.
Important Links
About Dame Natalie Ledwell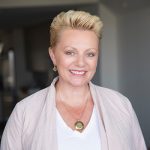 Dame Natalie Ledwell is a bestselling author, host of the podcast, Not Over, Just Different, co-host of the cable TV show WAKE UP, and founder of Mind Movies, the hugely successful and revolutionary online Personal Development company that has reached over 10 million people worldwide.
Right now, she has launched her groundbreaking Social and Emotional Learning curriculum entitled, "Personal Growth Studies", into schools here in the US, which is designed to empower youth from ages 5-18 years to live fulfilling and successful lives with high self-esteem and a vision for a bright future.
In October 2018, Natalie traveled to Liberia, where she met with government officials and launched Personal Growth Studies into a number of schools, which is now in its second year, working with over 1000 students.
In 2020, Natalie had the immense honor of being Knighted by the Orthodox Order of St John, a humanitarian group recognizing individuals who are not only doing great work but who have a big vision of the work they want to complete in the world helping others. And she has also been awarded one of the Top 50 Women Leaders of Los Angeles for 2022.