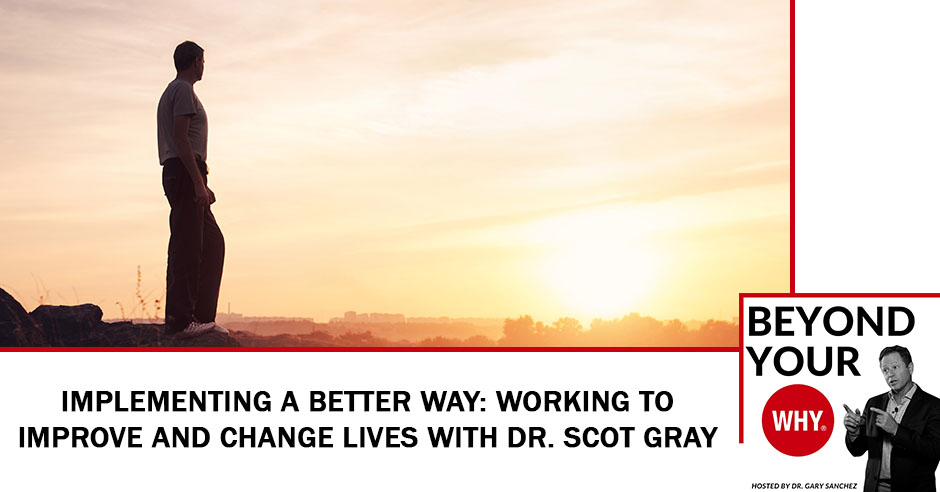 Dr. Scot Gray knows that there is always a better way. Ever since he opened his own chiropractic practice, he has always worked towards finding ways to impact the lives of others, to make their lives better. Dr. Gray focuses on training people smarter than him so they can deliver services that impact others.
Join Dr. Gray as he is interviewed by our host, Dr. Gary Sanchez. They talk about how Dr. Gray got his start in the practice and how he learned to take risks and let go of the reins of his business so he can do what he loves: helping others.
Love the show? Subscribe, rate, review, and share! https://whyinstitute.com/
See acast.com/privacy for privacy and opt-out information.
—
Watch the episode here:
Listen to the podcast here:
Implementing A Better Way: Working To Improve And Change Lives With Dr. Scot Gray
Welcome to Beyond your Why. We go beyond just talking about your why and helping you discover and then live your why. Every week we talk about one of the nine whys, and then we bring on somebody with that why so you can see how their why has played out in their life. We're going to be talking about the why of a better way.
If this is your why, then you are the ultimate innovator and you are constantly seeking better ways to do everything. You find yourself wanting to improve virtually anything by finding a way to make it better. You also desire to share your improvement with the world. You constantly ask yourself questions like, "What if we tried this differently? What if we did this another way? How can we make this better?" You contribute to the world with better processes and systems while operating under the motto, "I'm often pleased, but never satisfied." You're excellent at associating, which means taking things from one area or business and applying them to another always with the ultimate goal of improving something.
I've got a great guest for you. His name is Dr. Scot Gray. He is the father of two wonderful girls and husband to his beautiful bride, Jen. Dr. Scot is a serial entrepreneur and author. He has been featured on ABC, NBC, Lifetime Network, and other television shows. He built and sold a successful chiropractic practice, the Ohio Neck and Back Pain Relief centers in Marion, Ohio. Dr. Gray owns several medical offices in Ohio and Florida, a physician referral network called Konnect Relief, and has helped many doctors. Dr. Scot focuses on building teams of people smarter than him to run and deliver services in these businesses in order to change the millions of lives of patients and doctors. Dr. Scot, welcome to the show.
Thanks, Gary. Great to be on here with you. Good to see you.
This is going to be a lot of fun because there's a lot more to you than that short bio. You and I are in a mastermind group together. I've gotten to know you there, but I'm anxious for the rest of our audience to get to know you. Take us back to where were you born and where'd you grow up? How the heck did you get into chiropractic?
I'm originally from Columbus, Ohio. Born and raised right in the middle of the state there. I'm a Buckeye fan, just like most folks there in Columbus. Honestly, the chiropractic thing was interesting. I knew from a young age that I always wanted to help people. I wanted to get into some type of medicine or be a doctor in some way. I didn't know anything about chiropractic for years.
In high school, I started talking with one of my family friends. One of the friends that my parents went to high school with was a chiropractor and I started talking to him. I got in a car accident, of all things. I was going to school one morning, and I was on the highway, and I got rear-ended at about 55 miles an hour. I was sitting at a dead stop, so it basically destroyed my neck and my back.
Where did I go? My mom told me to go to a chiropractor. I literally had never been before. Dr. Glenn Ives over there in Dublin, Ohio was another big influence on me saying, "Scot, the way a chiropractor does things is a little bit different. We're looking at the cause. We don't like to cover things up with medicine or 'That thing is fine.' We look at the person holistically. Everything that's going on, and look at how we can help that person improve." I just love that model better. That spoke to me and connected with me. I'm a big believer of the power that made the bodies, the power that heals the body. When I started learning about it, it just connected and off to the races I went. That's how I got into chiropractic.
Chiropractic school and building your chiropractic practice was not an easy thing for you. Is that right? It wasn't like, "Everything was paid for. Everything was simple. You just fell right into a beautiful practice, and it was all roses from there." Your story was a little different.
It was a little rockier than that. I was that typical kid coming out of school with a lot of loans, a lot of debt, and nothing to my name. My parents didn't have money to open a practice or even help us through school and that type of thing. I had to how to figure out how to do it on my own. I went through school with my brother. My brother is also a chiropractor. We were together for years, literally every single day. Luckily, we get along pretty good, so that worked out well.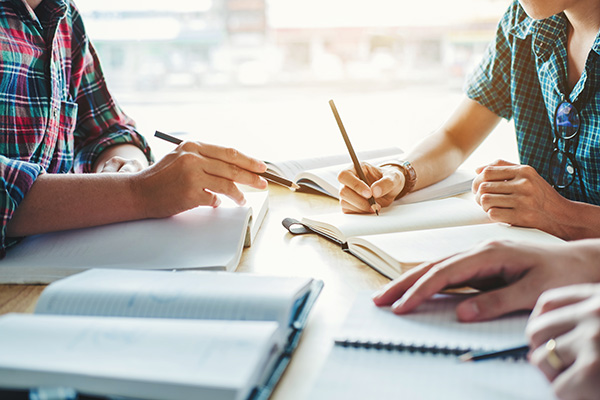 What happened was, after chiropractic school, I went to a program where you would call it an apprenticeship, a preceptorship, where I worked with another doctor. He showed me the ropes of how to run a business and how to see patients and all that stuff that you don't learn in school. In school, you get all the clinical stuff, how to diagnose, how to treat, how to do all that, but running the business, how to get your name out there, and share what you do with the world, you don't learn any of that.
I went with this group. What he decided to do is, he said, "Scot, we'll do this program. When you're ready to go, we will find a spot and I'll help pay for your way to open your practice." I go through all this. We go through the program. I'm getting ready to get my own place. I literally have a contract in hand in the new place. We're going to sign on this thing and we're going to open this practice.
He's going to help me, and then I would pay him back over time. What happened though, was his business went bankrupt, and all their investors pulled out. Everything disappeared overnight. It went from, "I had a weekly paycheck. I was going to open a practice. Scot, there's no money. You literally have no income. You got to figure out how to do it from here."
My brother and I went through school together. We had decided, "We'll open our practice. It is separate. Let's not mix business and family." When this happened, he was also in that program. He was in the same boat as myself. We decided, "Let's figure out how to do this together." It's the only way. We both have a lot of debt. We didn't want to work for somebody. We knew we wanted to have our place. We're bound and determined to figure this thing out.
February of 2004 was when we were dropped from this program. We went from bank to bank. I was 24 at the time. My brother was 26, 27. A couple of twenty-year-old kids going in and asking for a bunch of money with a ton of debt. Most banks just laughed us out of the establishment, but we kept going. We're trying to find out how to do it. It's crazy. We did everything from. I would watch his kids while they would go and work nights just so we could pay the bills.
We lived together. It was my brother, his wife, two girls, two dogs, and myself in a two-bedroom apartment. That's how we started. We did that for probably at least a year where I would watch the girls at night and on the weekends, they would go to work. We would do other things just to make money on the side so that we could get this thing going and profitable. What happened was, we ended up finding a chiropractor that wanted to move and start a practice and do something somewhere else.
We're able to come in and secure a loan with a company from a small local bank for $50,000, enough to get us started to pay for payroll for the first few months. That was in June of 2004 that we got that started. From February through June, we were scared. We had no income again. We're doing side jobs, and then, even after we started the practice, we still did those side jobs because the practice did not pay us enough to get the thing going. It was a struggle. We had our ups and downs.
By 2008, my brother decided to go off and do something else. He wanted to do a nerve conduction test, EMG, NCV, these different tests that were more neurology-related things. He went and got more education and went to do that. He still does some of that stuff to this day. I ended up buying him out of the practice and took it from there and went a different direction.
For the people that can't see you, and even those who can, how tall is your brother?
Seth is 6'4".
You need to make yourself redundant in your business so that you're not needed.
Click To Tweet
How tall are you?
6'6".
Seth is a 6'4". You're 6'6". A wife, two little girls, and two dogs?
It was crazy. It was a wild place. You got to do what you got to do. We wanted to make it work. Rather than get a comfy job where we knew we could pay the bills, we wanted to take that risk to be able to have a bigger ceiling, an opportunity to help people and create change.
You now own this practice by yourself. What was it like when you bought it? How long did you own it? What happened? Take us on that journey with you.
It was an interesting time when I bought the practice in May of 2008 because I was just getting over an injury. I had a bad cough for several months and I pulled a rib away from my sternum. I couldn't adjust for about 8 or 9 months. What happened is, the patient visits started going down. The business was suffering. I ended up buying it from my brother, and we're seeing about 110 patients a week. I went nuts. I started to realize like, "I got to get out there, and I got to meet people. I got to go out and share what we're doing."
I was totally focused on the practice, focused with my team on growing this thing. We tripled the size of the practice within about twelve weeks after I bought the practice. A lot of that, when it's painful, and you're scared and worried, you go out and you do everything you possibly can. That's what I was doing. We did that and created a successful practice, and then I started hiring associate doctors to work with me so I could grow it even more and start focusing on running the practice the way that it should be.
Running a practice takes a lot of time in and of itself, on top of the time you're spending with patients. That allowed me to focus more on that. Eventually, we got two associates in there. I was out of practice. They were doing all the adjusting and I was just working on growing it and doing everything we could to help more people.
How long did that take you to go from buying it to then just running it?
May 2008 is when I bought it. I had this epiphany. I've got a mentor by a guy named Vinnie Fisher. He said something to me in October of 2015. This is seven years later. He said, "Scot, you're never going to grow your business and affect the number of people you want to affect if you keep adjusting patients." I realized that if I want to help more people, I have to stop seeing patients.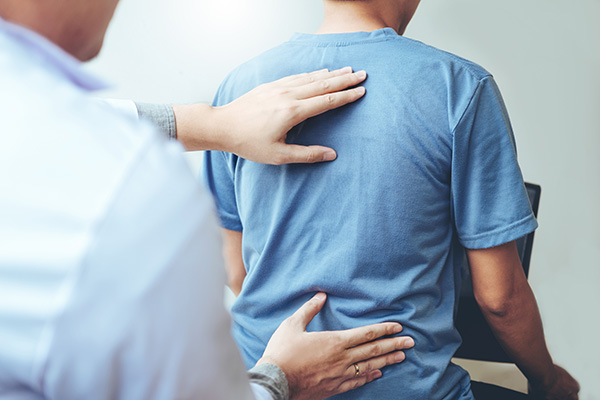 It was this weird idea that didn't make any sense to me at first, and then I'm like, "That's it." I went back from that meeting that I had with Vinnie, and I told my staff that I'm done seeing patients. I'm going to work on growing the practice and helping more people. It took me a little bit of time, a couple of months. It was December 17th of 2015 that was the last time I saw a patient in the chiropractic office. It took me 7.5 years to get there. It worked out. My associate was with me for six years already.
I had a great guy working with me. He still runs the Ohio offices that we have. He's just an awesome guy, that I love to be a business partner with, and does a great job. I worked hard to train him and get him to where he could just run it on his own. The beautiful thing that that did is I was able to move on to the next phase of my life and sell the practice. That was in 2017. This was about 1.5 years later. One of the things that the bank loved about it is that I had not seen a patient for 1.5 years. Nothing was going to change.
Gary, you know that with the mastermind that we're in, one of the things that they always talk about is like you need to make yourself redundant in your business so that you're not needed. That was one of the biggest things that helped me there to be able to do that and move that along to him. Also, it's better for the practice because nothing changes and it's just smooth sailing. It was that seven years. It's funny. I have thought about it, but I never thought I would get there. I didn't know how I would get there.
It was just certain things like that with Vinnie speaking that to me, and then it was our mentor, Randy. I had a bad day, a stressful day at the office. He asked me, "Scot, are you happy right now? Do you want to keep the office or should you move on to what you want to do?" That was that word to me of, "I need to focus on what I love, what I want to do to be able to help more people." It's created an amazing amount of freedom in my life.
I went through this same thing. If I'm a doctor, or a lawyer or a chiropractor reading this and I want to do the same thing, how did you do it? I understand the concept. I understand what you're saying, but what did you do to go from being the producer to being the promoter? From being the one who does everything to one that builds everything? How did you change that?
I started to phase myself out. The first thing you have to do is get good people and train them. Spend time with them. I would train my team at least an hour a week. Different little things every single day. I went through so much stuff with Dr. Dave, who took over my practice. We would read books with them. We would go through different mindset things. We would talk about case studies with patients. We spent a lot of time. I put a lot of time into my team and the training into how you do something. You're always training on, "How could you do this better than me?" because that's what you always want to find.
I interviewed one of the founders of Pixar. That's what they said the secret to their success was. It was just hiring the smartest people that were smarter than them even when it was scary that they might take their job or be better. That was the key. Find people that are better, who can do things better than you, and train them up, and you'll see them surpass you.
One of the things with chiropractic, especially, maybe the same in dentistry, I don't know, is that when someone sees you, maybe you're the first person to treat them, adjust them, or meet them, they get used to you. What I wanted to do as fast as possible is have that first encounter to be with Dr. Dave and not me, so that they like being with Dr. Dave and not with me. That was one of the biggest shifts.
When I was able to get to where he would see all the new patients and start with everyone, I'm the odd guy out coming in if he's out of town or whatever. It used to be, "All I want to see is Dr. Scot." Now, it's "I want to see Dr. Dave." I would deal with that, but that was one of the biggest things. It's the expectations, too that you have. I would get this question a lot. They would say, "Scot, how do you get your doctors who work for you to do so much?" It blew my mind that I don't understand how they, "You don't have them do a lot. You've hired them, you should be training them and giving them the most experience you can."
A lot of docs will do this. They'll say, "You're with me for 2 or 3 years in this contract. You better not go out, try to start a practice, and take my patients." They tried to put the handcuffs on them. I did the complete opposite. I said, "I'm going to teach you how to have a great practice. I'm going to teach you everything you need to know. If you want to go open up a practice somewhere and have your practice, awesome. Go do it."
Everyone says they're too busy to train others, but the problem is you'll always be busy if you don't train them. That's the reality.
Click To Tweet
My thought process was if he wants to leave, he's going to leave. Why would I want to keep somebody there that doesn't want to be there? That's a toxic thing. I just said, "If you want to take this out and do it on your own, go ahead and do it." The biggest thing was training, letting them have the freedom to want to learn, to want to do good, almost planning to have their own practice because if they don't plan for that, they're not going to try to achieve it.
I said, "If you want to achieve it, you're going to have to work your butt off just like any of us who own a practice." Having then the faith to hand that person off to them and trust that they're going to do a great job with them because that's the hardest thing. Vinnie told me, "One of the things you have to be okay with is that sometimes you have to be okay with the 70% version of yourself because no one's going to treat your business the same way you do. It's always going to be your baby. You're going to have to be okay with maybe they don't do quite as good." What I found is that if you train the right people in there, a lot of times, they can do better.
It seems like most of us bypass that training part. Both of them, the training and the freedom.
Everyone says they're too busy to train them, but It's like the promise, you'll always be busy if you don't train them. That's the reality.
How was that on your ego because you went from, "The guy. Everybody wants to see you. Now they want to see Dr. Dave?" How did you handle that, "I went to school. This is my place. This is my thing?" Now, it's more, "I want to see Dr. Dave." Was that tough on you or was that just an easy transition?
It was an easy transition. I don't have an, "I need to be the guy." Honestly, it's funny, because I promoted the practice that way. I did a lot of videos. You could YouTube me and see that I've done a lot of videos. I've done a lot of TV stuff. I've written books, and it was always about, "Dr. Scot comes to," and honestly, to get out of the limelight was awesome to me. I'm more of an introvert. I forgot if it's Randy who says the situational extrovert. I'm that situational extrovert where, what I need to be, I can be extroverted.
Most times, if you were to leave me to my own devices, I'll just sit over in the corner and be quiet, and I'll be completely happy and content. In our group, I'm not the most talkative guy. I'm way more of an introvert than most people. The ego thing was nothing. I'm always focused on results. I want to have the best practice. I want to have the best team. I will have the best results. Whatever that looks like, that's what I want to do. I don't think that I have to be in the center of that for that to happen.
I feel like my superpower is more of having the vision of where we can go, and creating a better way. That's what I'm always thinking of like, "How can we simplify this? How can we make this better? How can it be a better experience for the patient? How can it be a better outcome for the patient?" I'm always trying to think of that stuff.
When I've got all the providers treating the patients, I can be back doing what I'm best at, what I love, and have a fun time, too. I was going through pain management literature just to see if there's something that we could add or tweak that would be beneficial to our patients. How can we make it simpler? How can we make it better and more effective?
I'm thinking, "We're working on the system that we have to connect people with doctors across the country to get pain relief and other relief that they need." I'm that guy. I'm totally happy being behind the scenes doing that stuff. I just like to see the results that patients get and the jobs we can provide all that stuff. That's the more fulfilling part for me.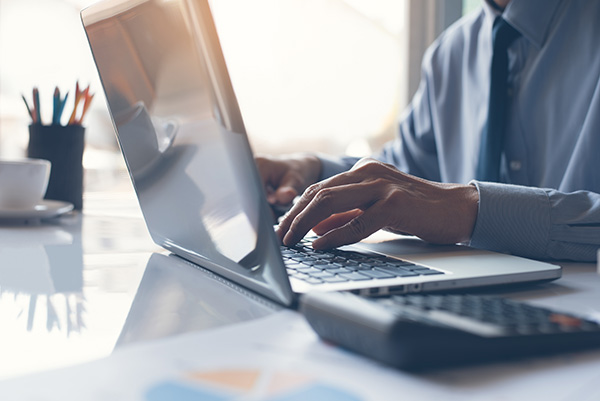 You had one practice. You were running that instead of being the doctor in it, and then how did you grow from there? Take us on your journey through that to where you are now.
This was not planned at all. What happened was, I sold my chiropractic practice in 2017. I had another practice that was doing regenerative medicine in Ohio. I was just behind-the-scenes vision, had a great operating team, great medical doctor and nurse practitioners. They're running the whole show. I didn't even have to show up. I was just doing the things in the background that I needed to do so that we had great company and things are moving along well.
Scot, for those that don't know, what is regenerative medicine?
Regenerative medicine got big when people started talking about stem cell therapy. With the way the FDA is changing things, we don't do stem cell therapy in the US anymore. There are great people that we can connect you with within other countries like Mexico that do stem cell therapy. This is using stem cells from, sometimes, your own body. Sometimes they use them from an umbilical cord. A mother will donate the umbilical cord.
Basically, there are two things they're going to do with it. Either they can donate it or it's going to go in the trash. What's going to happen is they can donate it and obviously, goes through all kinds of testing and sterility to make sure it's clean, good and usable. After all that, they can take those stem cells, those Day 0 cells, that are just amazing.
What they can do for the body is they can release all these cytokines and growth factors and things that help regenerate tissue in the body. There's this amazing regenerative function in the body, and people see amazing results. When we first started doing it, stem cells in the US were becoming a bigger thing. We're part of that movement. What that changes now, we can use tissue allografts to where we can help people. We can use tissue that has stem cells in it, but we're not doing stem cell therapy in the US anymore.
Our offices are based more on insurance-based things like hyaluronic acid, PT, and different things like that. There's still is a regenerative medicine aspect that we can do but it's not the old stem cell therapy that we love so much. We still send people down to folks in Mexico that have great programs. Regenerative medicine has just been great.
I'm skipping around here a little bit because I got to be careful. I don't want to make claims and things and act like it does more than what it does. We want to be careful how we talk about it. You can look up studies from all around the world and what it does, and how it helps people. In other countries, they're treating things like rheumatoid arthritis, Alzheimer's, lupus. They treat all kinds of crazy stuff down there because they can do things differently than we do in the US. Here, we focus on helping people with joint pain, back pain, knee pain, those types of things. Regenerative medicine is an amazing thing. I wish we could do more of it in the US, but things have changed.
I know you're dancing around it. I don't know if I can ask you this question or not. Why has it changed so much? I know a few years back, it was okay to do "stem cell therapy" and suddenly, it's not okay to say that you do stem cell therapy. Why the change? Is that something you can talk about?
I feel like a lot of it is abuse by doctors that go out there and said, "This thing was a silver magic bullet that was going to heal everything in your body." There are crazy people out there, doing crazy stuff with it, saying stupid things, so the FDA has to come in and regulate it and say, "We got to talk about what we can and can't say here."
Marketing and advertising are really just psychology and math. It's understanding people.
Click To Tweet
Even when people say stem cell therapy, there's way more to this than just stem cells. They're saying, like, "You are talking about it wrong. You're making claims that aren't true. We don't have double-blind studies." The FDA basically gave us a window and said, "We can test this out and see how it works, but at the end of that, we're going to have to come in and set up regulations around this as to how we can use it, what's being said, and what products you can use."
They came out on May 31st of 2021 and changed things up. They said, "This is what you can say. This is what you can't say. This is what you can do. This is what you can't do," and no one was talking about the risks involved in it. Anytime you get a surgery, anytime you get any procedure, any injection, there's a consent form. We did that all along.
There are bad players out there. There's always going to be players like that in the market where FDA had to come in and say something to do something. Unfortunately, it hurts a lot of other people that were doing it right and had good processes down. One interesting thing about that, though, is that what we did here, we can manipulate the cells. What we mean by that is you may have been able to get like 10 million, 20 million stem cells here. In Mexico, they can expand those out to 100 million, 200 million cells.
What you're able to do in those other countries is even better than what we were able to do here. It may not even be a bad thing. We just love being able to do it. We love helping people. We never made claims. We always told people, "This is experimental. There are no double-blind studies, and there are risks involved with it." We went through the consent form and we did those things. Like anything, there's always going to be people that blow it up to say it's stuff that it's not and it creates a problem and then regulation has to come in.
You went from one chiropractic office to multiple chiropractic offices, and then to multiple regenerative practices. Is that the path?
I have the chiro office, and then I had the regenerative office at the same time, so just those two. I then sold a chiropractic practice and had the regenerative practice. At that point, it was basically running on its own. I didn't have to be there all the time. I had the opportunity where I could come back and be there every once in a while, do stuff on Zoom, and all that before everything was really big on Zoom.
My wife and I decided we wanted to move to Florida. We moved to Florida on a whim. We said, "Our girls are young enough. Let's do it before school. Let's see if we love it." We've been talking about moving to Florida for 3 to 5 years. We just love it down here. That's where I am. I've said, "I could do some regenerative medicine down here. Let's see who I can team up with and build a team down here because I didn't want to just sit around and not do anything."
I obviously was working with the team in Ohio. I was like, "I could do it here at the same time." I met with a doctor down here and said, "Can I rent space from you? We could do something together." Long story short, we ended up partnering together. We have six offices down here and building that out. What started as regenerative medicine is something totally different now. It's changed through the changes that we had to make but that came out of nowhere. I wasn't even planning it.
It was a great opportunity to work together and help more people. I bring my assistant down here and do what we do so well. Once we got that going, then in Ohio, they said, "Let's do some more offices here." We're opening our fourth office in Ohio. That's how it happened. We have great teams that love to do this. They love what we're doing. They love the mission. We just keep expanding and working to help more and more people.
One of your specialties that I know of is marketing. You have learned from some of the best and you've implemented many of the things they share with you. You've taught me a lot of stuff. How did you become proficient in marketing?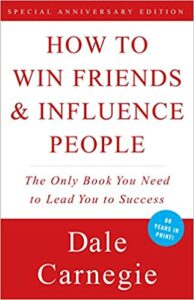 When I first started, I realized, "These patients are not knocking down my door to come and get adjusted." It was a rocky start. I started reading. It was out of necessity. It was, "How do I do this?" I bought a program from this guy named Ben Altadonna. He was big in helping chiropractors learn how to share the message of their office. I started doing some of what they call direct response marketing of sending stuff out, sharing what we can do, and having people respond and find people that need us that we can help.
I just loved it because one of the big things why I went to Louisville, Kentucky, is it's where I did that program, my preceptorship, my apprenticeship. I'm an introvert, so I started reading a ton of books on communication because I didn't know how to start a conversation with people. I'm not like the life-of-the-party guy to be able to just strike up a conversation with everyone. I got to learn how to do this. I got to learn how to talk to people. I'm trying to think around here. I still have it. I have this old program called How to Start a Conversation in 90 Seconds or Less. It's like this little audio thing. They're trying to learn how to talk to people.
I started loving the whole concept of communication, which is what I feel marketing and advertising is, is how do I communicate with people on a super high level to help them understand what we do and how we can help them and understand them, what they're dealing with and what frustrations they have. I just fell in love with it.
I've got hundreds of books. I've probably spent over $1 million just in courses, going to seminars, being in masterminds, and learning from the best people in the world how to do marketing. When I say marketing, I feel like it's communication with people and it's being able to create a community and get the message out that helps more people.
What is the best book you've read? If you were going to tell the audience one book they just can't miss they got to read it on marketing, what would that book be? What's had the biggest impact on you?
If I take it back to communication, probably the most profound book to me was just the old classic, How to Win Friends & Influence People. That one changed my understanding of how to talk to people. Before that, I just didn't know what to do. If I could cheat and give a couple more, I would say, The Ultimate Sales Machine by Chet Holmes was one of the best books I've ever read on how to run a business. That includes marketing and advertising.
One of the things that people have said is that marketing and advertising are just psychology and math. It's understanding people and then it's making the math work to where, "If I spend this much on marketing, I'm not going to go bankrupt. I'm going to make money on it," because you can't just keep spending money if you're not getting any money back in the business. Those are the two big things.
The reason I say that is because one of my favorite books is the Influence: The Psychology of Persuasion by Robert Cialdini. That book was, you talk to any marketer, it's just understanding basic concepts of human psychology. I was such a novice to this. Those early books were huge to me, and to some people, it may be simple concepts, but to me, it was earth-shattering.
You recommended a book to me that we're utilizing quite a bit called The Conversion Code.
By Chris Smith. That was good for understanding the psychology of, nowadays, a lot of people are doing online advertising. This is from the guy that was probably the most successful with my understanding. He worked for Quicken Loans. His job was to handling incoming leads off of Facebook to Quicken Loans. He goes through what it takes to connect with an online lead and how to handle that, and understand the psychology of that.
It's different from someone that read a newsletter or saw you on an infomercial. Understanding where people are when they come in, and raise their hand and say, "I'm interested in what you're doing," the way you speak with them, what you say to them, and how fast you respond to them. There's a lot of things that go into it that a lot of people just don't understand. It's like simple concepts. You just got to know it. You got to read about it. You got to learn it, and then you got to implement it.
There is a better way to fix your pain. There is a better way to get relief. There's a better way to be healthy.
Click To Tweet
I could read The Conversion Code and say, "That was a great book," and then go read another book. I'm notorious for I outlined books when I read them. I read a book with the intention to implement everything that I read in that book. That makes sense to the business. When I read The Conversion Code, I literally have a whole presentation that I gave to my team. "This is how you use it." One of the things I do also is I used to hold quarterly seminars, and I would train doctors on how to run their practice in business. I would take these and put them into presentations and transform them.
You talked about a better way to take something from somewhere and puts it somewhere else. I do that all the time. I take this concept from Quicken Loans. How do we do that in medical practice? Anyone that ever sees anything that I've done will find out quickly that I'm a huge Disney fanatic. Gary knows this. I try to take every concept of what Disney does and what Walt Disney did and put that into our practice. How do we give people a better experience in the practice? The better way thing, when you started describing that, when I first met you and learn about all the why. It's like, "That's me in a nutshell."
That's why we connect is I see the same world you see. It's got to be a better way. What you've done, I love that, how you outline the books and then give a presentation to your team so that you can implement everything. I can read a book and then jump to the next book. What's the next one I got to read? I love the way you're implementing. It's the whole thing.
Yes. Here's the thing, too. My video library is fast. I literally have a university for my team to watch. One of the things that a lot of people do is they'll teach that stuff, but then they have to keep teaching over and over again and reiterating it. We do have to do that in business as the leader is the visionary. They say in the Bible when the vision is gone, the people perish. There's got to be a vision. You've got to reiterate it. Most people forget about it within 30 to 45 days and your company, if you're not going over your vision every month, everyone's lost. They're just doing day-to-day stuff. They're not on point.
What I've done is document it so that everyone new coming in can see that and you're creating clones for lack of a better term. That's what I do with Dr. Dave. My whole point wasn't just to say like, "Dr. Dave, look at this cool concept." It's like, "No, how do I teach this?" Have that person do it and have it become part of their routine. If it becomes part of their routine, it becomes part of our system. Anyone new that comes in, that part of the system is now there. It can be taught. They can take it and put it into practice.
How do I learn it? How do I disseminate it down? How do I get them to then do it? Now, I'm hands-off and I don't have to do that again. They can just take it and then, what do we want them to do? We want them to train the next person so they can move up so that they can train. Of course, when they train, they get better at it. There's a whole system that I focus on to take it and implement it and help other people implement it.
That's my goal is to get other people to implement it because that's the only way you're going to get the leverage that you need, which is a big word that we focus on. How do you leverage your time? When you see successful people who can have multiple clinics and multiple things going on, I could never do that if I had to see every patient. If I had to manage all the staff. I had to know its leverage. How do I train this so that they're basically becoming a clone, doing these things as part of the system? It's making yourself redundant in the business and you're just leading the way.
It's interesting because this all came from pain on your side. The pain of not having the practice, of not having the ability to just go out and buy it. Maybe a better word would be resourcefulness.
I wouldn't have been that resourceful if I had the money. I had to figure it out. Once you do that, then you start to have more confidence like, "I can do this. I can start a business. I built a business. I can build another one. I trained that person and sold that business." Stuff that you never thought you could do. All of a sudden, you're starting to build chops and build your confidence up as you do these things. That's one of the things where money can be a killer because it can kill your resourcefulness. Look at most immigrants that come over here that become successful. Talk about resourcefulness. They couldn't even speak English. They have $1 to their name. Resourcefulness is the name of the game, not money.
What's next for Dr. Scot Gray?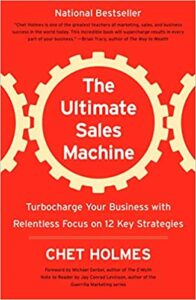 I'm trying to help a billion people get relief from their pain and their suffering. I'm building a network of doctors that will have approved, certified treatments that we approve of. We help certify their team so that we know that people are getting great care. Another thing that a lot of people don't know about me, I served as president of the city council for a couple of years in my town. Unfortunately, in my town, we had a big opiate and heroin problem. I became aware of how huge an issue this was, how it was destroying families. It was destroying people's lives. It was just killing the people of Ohio.
Unfortunately, we were on the national news because our state was so bad. Our town was literally one of the worst in Ohio. We were in the pit of this thing. People went around and put signs up in my town and said, "Heroin is our economy." It was that bad. I started to see this and I became passionate about pain relief.
I feel like the way that we treat pain right now is like caveman days. I feel like we've done this for years. We've been brainwashed that when there's a problem and a symptom, there's a pill to fix that problem or that symptom. Just take the pill and go about your day. That's completely inaccurate. My goal is to educate the world, educate people to understand there's a better way.
It goes back to that, that there is a better way to fix your pain. A better way to get relief. There's a better way to be healthy, especially in these times where health needs to be at our forefront. There are viruses. There are things out there that are dangerous. People need to understand that the healthier you can be, the better your ability is going to fight off anything that you get, too. If we're on that morning cocktail of medications, what is that doing to our immune system and our ability to fight things off?
I could get on a big soapbox here, but that's what's next for me is building this program called Konnect Relief. I want it to be like the home advisor of pain relief, where we're almost like a WebMD in information where you can get great information, but in the new way of taking care of your body, your mind, your spirit, all those things that you need to do. Putting the medical side into it and what's available, but things that aren't dangerous.
Things that aren't going to destroy your immune system. Things that you can do quickly to get out of pain and dealing with some underlying symptoms and issues, not symptoms but issues that are there causing you to have pain. My passion is to be out there, connecting people to the best practitioners to find out why they're having pain and to be able to get rid of it. If not, anything to reduce medications and opiates and things like they're on so they have a better, healthier, happier life. That's my mission.
If there are people that are reading that want to follow you, is it KonnectRelief.com? How do they connect with you, follow you, and see what you're doing to keep up with you?
You can go to KonnectRelief.com, or you can go to DrScotGray.com. I always tell people that the hardest eight-letter name to spell in the world. I should be putting all the things up there that I'm doing. I've got a podcast as well. That is going to be moving over to that page. We've interviewed one of the founders of Pixar. We've interviewed all kinds of great people like the founder of the Orlando Magic and all kinds of good stuff. We talk a lot about this thing. Gary, you and I are like-minded in this stuff. We love talking about it. We love figuring out how we can help the world with our information and what we do.
The last question I got for you is, what's the best piece of advice that you've ever received, or the best piece of advice that you've ever given?
The time is now. I've lived by that since that day, October 2015. That's when I heard those words spoken for the first time. That's when Vinnie said, "If you want to have the impact you want, you got to get out of practicing." I went back and I stopped practicing. I stopped seeing patients, and when I realized I needed to sell the chiropractic practice, I made the decision and I sold the practice.
People need to understand that the healthier you are, the better your ability is going to be to fight off anything that you get to.
Click To Tweet
When I started thinking, "Maybe we could move to Florida. The time is now. What am I waiting for? I'm not getting any younger. I don't know what's going to happen tomorrow. I want to live in Florida. Go do it, Scot." I did it. Amazing things have happened. I just live by this. It's one thing to hear it, but again, I'm a guy that I like to hear it, then I like to do it.
I say, "The time is now." Whatever that one thing is that you've been waiting to do, that you're making all kinds of crazy excuses as to why not to do it, I'm telling you, do it. I've made that decision over and over again. It's just been such a blessing to myself, my family, and the people that we're helping. With all the clinics, I'm helping way more people than I ever could have helped before. The time is now. Take action today.
Scot, thank you so much for taking the time to be here. I know we see each other every quarter, at least, but there's a lot I learned about you that I didn't know. I'm glad we got a chance to talk. I love that the time is now because I'm going to use that myself. I'm stealing a lot of your better ways stuff and applying it to my better way stuff.
That's how we do. We got a swipe and deploy.
I love it. Thanks so much for being here. I look forward to staying in touch as we continue on our journeys.
Thank you, Gary. I appreciate you.
Awesome.
—
It's time for our last segment, Guess the Why. For this segment, I want to use Michael Jordan. What do you think Michael Jordan's why is? I'm going to take a stab at what it is, because if you remember, he was the guy that tried out for his basketball team as a junior. He didn't make it, went back and practiced and practiced and found the right way to do things. He then made the team and became a superstar. He went off to North Carolina and became a superstar there. He went to the NBA and became the best of all time.
He was always that guy that was willing to have a tantrum. He was willing to go out on a limb. He was willing to do what was necessary in order to get the results that he wanted. I'm going to say that Michael Jordan's why is to do things the right way in order to get results. Practice over and over the same shot, the same layup, do the same things over and over because they're going to get results.
People with the why of the right way follow processes and systems that work. They stick to things that work. They're willing to get in people's faces, yell at them, have a tantrum, have a fit if they're not getting things done the right way. I see this in Michael Jordan. What do you think Michael Jordan's why is? In the comments, let us know what you think Michael Jordan's why is.
I want to thank you for reading. If you have not yet discovered your why, you can do so at WhyInstitute.com. You can use the code PODCAST50, and you can discover your why at half price or share that with your friends. If you love the Beyond Your Why show, please don't forget to subscribe below and leave us a review and rating on whatever platform you're using or listening to so that we can bring the why to 1 billion people in the next five years. Thank you for reading. I'll see you soon.
Important Links:
About Dr. Scot Gray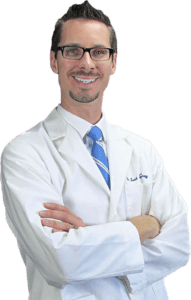 Dr Scot Gray is the father of two wonderful girls and husband to his beautiful bride, Jenn. Dr Scot is a serial entrepreneur and author. He has been featured on ABC, NBC, Lifetime Network and other television shows. He built and sold a successful chiropractic practice, The Ohio Neck & Back Pain Relief Centers in Marion, Ohio. Dr Gray now owns several medical offices in Ohio and Florida, a physician referral network called Konnect Relief, and has helped many doctors start clinics in multiple states. Dr Scot focuses on building teams of people smarter than him to run and deliver services in these businesses, in order to change millions of lives of patients and doctors.