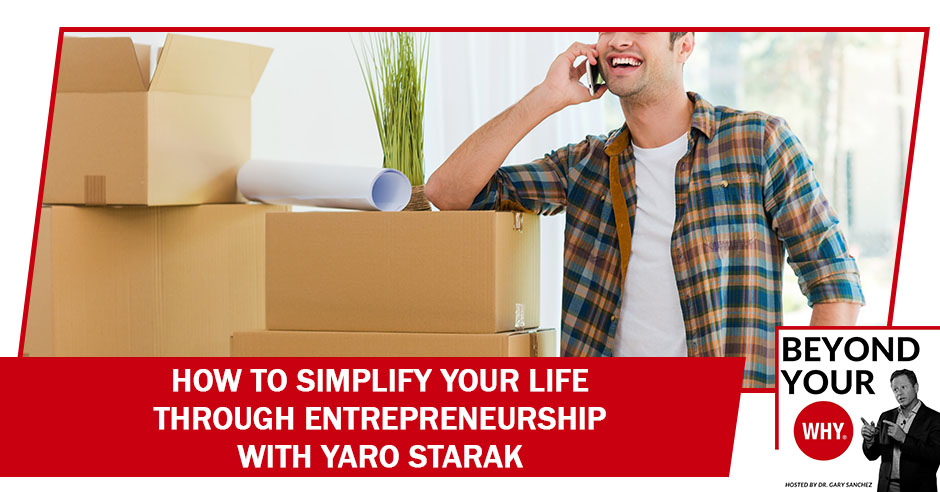 Yaro Starak believes that it's possible to simplify life and business from a positive angle and make everything easier. Yaro is an angel investor and the co-founder of InboxDone.com, an email management company focused on simplifying processes for entrepreneurs, venture capitalists, and real estate agents.
The digital world has grown massively over the years, but even before, Yaro knew that it was the right path for his entrepreneurial journey. In this conversation with Dr. Gary Sanchez, he talks about how he gravitated toward doing an online business out of the belief that it guarantees sustainable growth. Join in and learn how Yaro simplifies everything he touches – from business processes to the process of life itself.
—
Watch the episode here:
Listen to the podcast here:
How To Simplify Your Life Through Entrepreneurship With Yaro Starak
Every week, we talk about 1 of the 9 whys and then we bring on somebody with that why so you can see how their why has played out in their life. In this episode, we're talking about the why of simplify. This is a very rare why. Only 5% of the population has this why and if this is your why, you're one of the people that makes everyone else's life easier. You break things down to their essence, which allows others to understand them better and see things from the same perspective. You're constantly looking for ways to simplify, from recipes you're making at home to business systems you're implementing at work. You feel successful when you eliminate complexity and remove unnecessary steps.
I've got a great guest for you. His name is Yaro. He is the co-founder of InboxDone.com, an email management company with a team of 25-plus serving clients, including restaurant owners, venture capitalists, accountants, doctors, lawyers, real estate agents, car retailers, online coaches and more. He has made 30-plus Angel investments in tech startups including Steezy, LeadIQ, Fluent Forever, Fitbod and NutriSense. He has property investments in Canada and Ukraine, and in partnership, built a 3.6-megawatt solar farm. During the mid-2000s, Yaro sold his first company, BetterEdit.com, then built an online education company BlogMastermind.com, selling over $2 million of his books and online courses. Yaro, welcome to the show.
Thank you for having me, Gary. You read my full intro. I appreciate that.
I was a little bit worried about saying your last name. How do you say your name?
I generally go with my first name like Oprah and Madonna. Yaro is just the way I go out there. It's Yaro Starak if you do want to pronounce the second half. It's unique enough that you don't meet many Yaro's in the world. I've been able to pretty much own that line in Google search results for most of my online career. I continue to spread the word of one name.
Bring our audience up to speed on you. Tell us a little bit about your story. Where were you born? How did you get into the business? How did you end up building the blogging organization mastermind that you have now?
It's funny because I'm new to your breakdown of these nine concepts but simplify does resonate as I've discovered I am, especially if I look back on my early motivation as a young man in terms of what to do with my life. I do recall I was eighteen when the dot-com boom was happening. I was born and raised in Brisbane, Australia to Canadian parents. I've always had a connection with both countries, Canada and Australia. One thing that was very clearly different from my own personality compared to pretty much everyone I knew at the time was I didn't want a job.
I wanted to be an entrepreneur but it wasn't for becoming crazy rich another billionaire out there or even hundreds of millions. It was more because I saw that as the pathway for a simpler life. It meant I could create a business that was a vehicle to financially support myself. I would have a fun and fulfilling role within that company. It would be simple. I didn't see myself being one of those entrepreneurs, fourteen-hour days, wearing all the hats. I wanted to build a system and find a function I could perform that was creatively stimulating but also generated a good return for my effort.
I didn't know what that was. I'm saying all this now in hindsight. At eighteen, that was like, "I just need to pay my rent and move out of my parents' house." I did go to university only because everyone else went to university. It was, "What else can I do? I didn't want a job." I studied Business Management but to be honest, the main breakthrough was the fact that I got access to the internet on a high-speed connection for the very first time at university. Because everyone was building online businesses around the world, it was when CrazyPets.com were happening, I gravitated to doing something online. I did build a hobby website that eventually did make a little bit of money at that time.
Focus on that thing that you're passionate about and build yourself around it.
Click To Tweet
That's where I got the start. I have to marry that with reading a few key books certainly around money. There were the usual ones like Think and Grow Rich, The Richest Man in Babylon and The One Minute Millionaire. In terms of the business side, there was The E-Myth by Michael Gerber. That's a great book for looking for the simplest role if you want to move yourself up from being the technician of the company to owning the company and having your team and the systems run for you. To me, that seemed like the ultimate goal. I wasn't sure what business that would be but reading those books got me jazzed and excited.
Eventually, towards the end of my degree, I started that first company you mentioned called BetterEdit, which was the first time I implemented a simple business model. I'll go over it in brief. It was an essay and thesis editing service. I had contract editors and a website. I built the website myself. Basically, a student would come in with a paper. You know students are last-minute. They want it to be just proofread, edited and give them some feedback. I get the job and pass it off to the contractor. The contractor would pass it back to the student. I take a cut of that transaction and that was the business model. It's very simple. I grew that to my first full-time income after graduating from university.
That's when I tasted what we now call The 4-Hour Workweek. Tim Ferriss has dominated that phrase. Before he even wrote that book, that's what I was going for and you needed a simple business model to make that realistic. That was my goal and I achieved it around maybe 24 or 25 years old. It took me about five years from being in university and afterward to create that lifestyle that I was looking for. Everything since then was born from that motivation. Obviously, bigger numbers since then but that was the first time where I tasted that freedom and experience and built a simple lifestyle for following my personality type.
Let's talk about that. I know you did a lot of traveling. Were you building businesses as you were traveling?
I was running everything. The essay editing company was the first one where I got to experience the functioning of a remote CEO or a digital nomad as I preferred to call it at that time. It was funny because it's so common now. It doesn't sound as special as it felt the first time I got to do it, the very first time where I was somewhere else on the planet. I left Australia and I did a full-circle trip around the world in 2008. That was the first time I traveled as an independent adult. I went twelve months the entire year. I went from Brisbane all the way through America, then Europe, then back through Asia and the Middle East and back into Australia.
I lived in 26 different cities. Airbnb wasn't quite available but there was a Vrbo. I lived in a lot of apartments. I was a local and ran my business. I remember launching a course. This was when my education business was starting as well. I had a partner in one of the courses. He was back in Brisbane. I was sitting in a rented apartment in a city called Vouliagmeni. It's an hour outside of Athens, Greece. We were sitting there. I was writing emails to sell a digital product. In some ways, in a very simple business model, you would sell a digital course. You create it once and keep selling it. I had an email list and newsletter. That's the predominant source of new customers we had.
My job was as a writer. As we go back to my goal as an eighteen-year-old, I didn't realize it at that time, but I eventually realized I was a content producer and that's what I enjoyed. That was the core skill that I developed and I looked for business models that could leverage that skillset. When it came to digital education, I could create courses, sell with an email newsletter and reach an audience by writing blog posts. I did all that. This was after I exited that essay editing company and focused 100% on my education business. That was the tool that allowed me to make more money while traveling than I spent, which to me was a little bit of a mind-blowing experience.
Certainly in my twenties then, most people were in jobs and would save whatever it was $10,000 of their salary to go on that two-week holiday that they might have. I was comparing it to the lifestyle I was leading, coming home with more money than I spent. I spent probably about $50,000 on that round-the-world trip, all said and done with the flights, accommodation and food. That was validating because, I'll be honest, before that one, I was in my late teens and early twenties, I was not making that kind of money. I didn't have that kind of freedom yet so I wasn't sure if I was on the right path. That round-the-world trip was a very validating experience.
For selfish reasons, I have to ask this question because I'm going in the opposite direction. I was a dentist for 32 years where I was tied down to an office where I couldn't leave. I can't be a dentist and live in Greece. I'm sure there are a lot of people reading that are thinking, "He did what I want to do." Me too. Coming up, that's what I want to do, to be able to work from the road from different parts of the world. Take us through picking your next spot, finding your place there, getting acclimated and meeting the people. What is that like?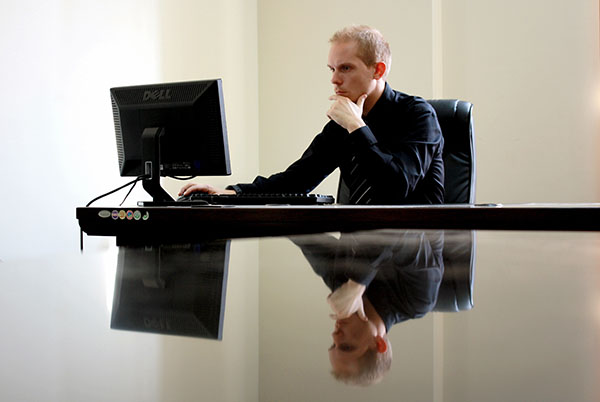 It's wonderful, amazing, at times, incredibly lonely, and you can be quite lost. There is a dichotomy there. Initially, if you're taking with you the thing that you're passionate about, and this was the insight for me, the work that I did was and still remained the thing I was most focused on. I could sit in a cafe and write that blog post, newsletter or coach a student. I remember doing that in Rome, Paris and Dubai. My function didn't change. That was amazing to look at a different scenery and be traveling all the time while doing the same work that I always enjoy. It's a blessing to have that experience.
At the same time, especially doing that perhaps in my twenties, a lot of it was while I was single as well. Where I went next was entirely up to me. It wasn't a financial choice like so many people's decisions about traveling. It's like, "Where can I afford it? How long can I go?" This was I could travel in perpetuity to any place in the world roughly and that is a massive amount of opportunity which can be somewhat overwhelming for me. I'll be very transparent here too, I was dealing with a fear of flying a lot of this time too. I was forcing myself and said, "I'm not going to be held back by that. I want to see the world." It's amazing when you travel for an entire year, you go on a lot of flights and that helps deal with that fear of flying like the immersion therapy.
I tended to make decisions based on a little mix of I might know someone. I've got family in Toronto. I know people in Vancouver. I've been to Hawaii when I was younger and traveling with family. I loved it. I wanted to go back. I'm a huge fan of Japanese animation. I always wanted to go to Japan. When you look what's closer, I was afraid of flying. I was traveling via train in Europe for a while. It was good too and a little easier on the anxiety. It's a little bit random. As I got older, I also made decisions based on conferences and events to go to as well. That would become an excuse, "I want to go to this city because this event is running a mastermind conference."
It's a completely open book. That year, especially the first time I did this, it was places I wanted to see. I'm opening up sometimes a map and seeing what's close by and what I would like to do. Things like what's the accommodation. You want to make sure you have a good internet connection. You look at your schedule like, "Are you about to do a lot of maybe podcasts or things where you might need a setup. You might want to stay in one city for a month to do some serious work. A good example of that is I created one of my courses while I was traveling. That's difficult to do if you constantly have travel days.
One time, I created half a course while spending a month in Vancouver. I just have one apartment. I didn't move around. I sat there and had my studio at home and made video content. Before that, I traveled from San Francisco, Japan and Hong Kong. That was in rapid succession. One week here, one week there. Making a course during that time would have been very challenging but it's amazing. I strongly recommend it if you get a chance to do it if you're moving towards it. You're not a dentist practicing every day anymore, I'm assuming. You could be recording this show with me anywhere in the world, no doubt.
Tell me about the lonely aspect of it. You weren't married at that time. I don't know if you're married now.
I'm not married now. I have a steady girlfriend now but I didn't have it for a lot of those travels.
You were there by yourself, which could be lonely. Being in a big city by yourself with millions of people around is still a pretty lonely experience.
I'll be honest with you. A few years ago, I was in Ukraine for the first time. I decided to stay a little longer because I was building the solar plant. It was a bit of a random decision. I won't go into that story. I needed to stay a little longer for three months for that. I remember sitting in this Airbnb that had no living room. It was a bedroom, kitchen and bathroom. It's very Eastern European style. I was thinking, "I don't speak the language. I've just made new contacts and friends that I don't know that well, but they're part of this solar project." I'm completely isolated. I'm doing the same thing a little bit over and over again, going to the same coffee shop, writing something, rinse and repeat.
Look into problems that hinder you from the lifestyle you want and create solutions for those.
Click To Tweet
There was this moment where I was like, "If I died in the apartment, I don't know if anyone would come and look for me." It's more of a thought, "How long would it take for them to find me?" That is a fear you go through, especially in my early twenties and maybe even late twenties. It was a sense of loneliness because I was also looking for companionship around my interests in a city. That was harder to find anywhere. Now, it's a little easier because I feel like more people are online entrepreneurs. Whether you're an influencer or an eCommerce marketer, we all have that connection to doing something online.
When I was doing this, this was in the mid-2000s. It was rarer and it wouldn't be easy for me to land in a city, send out a tweet and potentially go and find events and meet people. There was a lot of that sense of, "I'm different from everyone else." When you say the 5% of my personality type, I certainly felt that. Before, there have been other personality profiles that I've done. I've often been in the 2% to 4% version that's quite rare, which makes you feel different from other people, but that's a limiting belief I feel too. If I was pushing myself to integrate more locally, I would certainly make more friends
The challenge is friendships like most relationships are built over time. This is a real catch with perpetual travel. If you're even just a month in one city and then you move to the next, you might have met someone and have one coffee session or meetup event. Maybe another 2nd or 3rd time but then you're gone again. You haven't built any kind of real solid relationships there with anyone, friends or romantically. There's a real sense of being this vessel moving with all these other people living normal lives and you're experiencing a little bit of their culture and little interactions. I wouldn't want to do that forever but it is an amazing experience that I do cherish.
I benefit from being an introvert in this sense too where I'm quite self-contained. My girlfriend is extremely extroverted. She would need to be with people all the time. The way I've traveled in the past would have been super depressing for her, where I've been super fine sitting in a cafe. I would go 4 or 5 days without having a conversation with anyone other than the person I was ordering my tea, baked goods or something new I was trying at a restaurant. That lends itself to solo travel well. You push yourself as much as you want to. If you want to meet lots of people, you stay with the backpackers, then you can integrate with more people that way. For me, it was more about finding people like me and that has become a lot easier with the internet.
What was the motivation you had for perpetual travel? Why did you on that trip?
It might be a cliché that people born in Australia are travelers because there's nowhere else to go other than Australia and New Zealand, which is close by. They're known as travelers. Everywhere you go, there are Aussies out and about. With that being said, there's more to it than that. You look at why you even have a business and why you're trying to get financial freedom. I benefited early on from creating a business that did grant me a lot of time. I got to ask myself the question, "If I'm not driven entirely by paying my bills, rent each day, and having to work 9:00 to 5:00 to do that, I've opened up the door to all this extra time. What do I want to do with it? What do I value beyond meeting my basic needs and travel and seeing the world and even experiencing cultures necessarily from a distance sometimes?" Living in the city but not being of the city is still a high priority.
It depresses me sometimes when I think about how big the world is. You never get to see even a tiny percentage of what is out on our planet. I love the traveling and the nature aspect of it. I love the food and just the idea of you've never walked down the street and discovering something unique. The cultural aspect like going to Japan. Even reading the Wikipedia page about the place you're in and learning about the history and what's interesting to the culture compared to your culture. Geography, history and cultural elements are all fascinating and interesting to me. Most people would agree that they are the same. Maybe not most people but a good chunk of us. They don't get the chance to do that.
As an entrepreneur, we are lucky in that way. Hopefully, most of us can travel. Besides that, maybe it's a product of my upbringing as well. I have immigrant parents who talked a lot about my father during World War II in Ukraine, but then in Venezuela as a refugee, and then to Canada and then later to Australia. They're talking a lot about different cultures, races and histories. My mother is similar, coming from Eastern Europe, Israel, Canada and then Australia. Perhaps because I've been a Canadian living in Australia, I thought I was born there. I still always felt like that. I didn't identify with any one country as, "This is my country." I saw myself as a citizen of the world and not necessarily 100% nationalistic towards a country. I've felt comfortable being somewhere else and observing other cultures.
You were able to develop multiple different businesses in different areas. Many of them worked out well for you so that you could have this freedom. Tell us about your email business.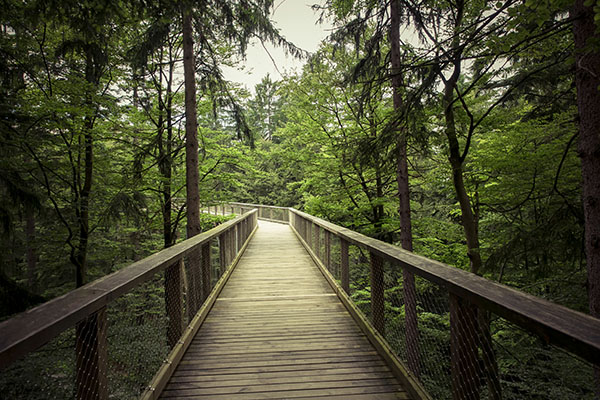 InboxDone.com is the name of the company. It's born from me simplifying that editing business all those years. I talked about how I finally was able to travel. The truth was before I took some of those early trips, I couldn't travel at all because I was trapped in my inbox. This was also before we had the BlackBerry. It was just on the horizon. That was the first mobile phone with email. The first experience I had of traveling with this essay company was I went to Sydney for one of my trips. I was in and out of internet cafes all day because I had to go check my email. If there was a rush job from a student, we had to process it to get it back on time.
I didn't have a holiday. I lived in the internet cafe for long chunks of time. I was like, "This doesn't work." That forced me to go, "I need to outsource and delegate this customer service, email management role," and I did. I hired a friend at that time who was just about to have her first baby. I trained her on the role. It was an experiment. I didn't know whether I could hand over something as personal as email that I felt was my baby. It was what I was doing for my business since day one, but it turned out to be not as hard as I thought.
It's so life-changing because it took about 3 or 4 weeks to fully train her on the role. There was a Monday where I woke up and my default was to roll out of bed, turn on the computer and check the inbox. I did that but the inbox was empty. For a moment, I was like, "Is something broken?" I forgot she had cleared it before I've woke up. I'm a late riser and that was like, "What do I do with the rest of my day?" It was a miracle. There were sales coming in, I was making an income, she was processing the jobs, and the contract editors were doing the work. I effectively built this simple system that removed me from the process of running this business.
Fast forward to my education company, I had someone do my email virtually from day one once there was enough cashflow to justify that. It's like going first-class. I can never go back to managing my own email. It would be too painful. That education business grew. We eventually had three people doing 24-hour email support and managing most of that email. Finally, I was like, "I want to start a new business." For the longest time, it has been at the back of my mind that this is a service other entrepreneurs need. They tend to use their email as a to-do list. It's a massive time-suck. It's two hours in the morning and two hours at night before they go to bed. They kiss the kids to sleep and then they do another two hours before they go to sleep.
I always thought there was a need for this. It wasn't until I was at a networking event in Vancouver and the entrepreneur next to me, we were all sharing what we're spending the most time on and she was talking about how email was such a big waste of time for her. The most amount of hours she would spend is on email. I turned to her and said, "I only do my email once a month. I go into this Yaro folder and there are 5 or 10 messages that are specifically for me and I answer them. All the other messages are handled by someone else." She was like, "How is that even possible? That shouldn't work."
That was when I finally said, "I need to test this business idea." I call it MVS, Minimum Viable Service test. I had inbox managers for my education company. One of them is Claire. I said to her, "I want to launch this new company. You should be my cofounder because you have the skillset to deliver email management. I have an audience. We can test the idea if we can get 1 or 2 test customers to figure out the business model and see if they like the service, then we can scale from there if it works." She agreed to be the first inbox manager, although she knew over time that we would hire more people to do that. That's what we did.
We went to my customer database and said, "Would anyone here be interested in the same people who manage my email to manage your email?" A couple of people put up their hands and say, "Yes, we're interested." We did some discovery calls and two of them became customers. They're both still with us, which is amazing. We took over managing email for one person who was in a mental health disorder business and another one who is in a political podcast and information product business, around that space. It's very different from my topic. It was a validation that everyone has email and everyone would benefit from not doing it so we scaled from there.
The simple answer is it's a similar business model to my essay editing company. We have a team of specialist contractors that we train up on how to manage email. They're very good with English and attention to detail. We teach them systems for managing email and working with a client. Since then, we've been all full-growth mode, trying to get the word out there to as many people as we can. What I loved about it is the type of clients that have come our way. It has been bizarre to get from a candy store owner to car retail, the venture capitalists, Angel investors, dentists, doctors and lawyers. It's typical and what you used to be. I'm assuming when you were a dentist, you probably had a lot of emails too.
Between patients, you run in there, file through it, answer and delete.
You are in power and you can choose to be happy.
Click To Tweet
That's everyone's story. It's amazing how we're all driven by it. It has been a fun business to run and talk about. For a lot of people, they don't even think about outsourcing as part of their life and it simplifies people's lives. I love doing that.
Take us through that. Let's say I was your client. I call you and say, "Yaro, I hate my email. I need to get some help with this." What do you do? How do you teach someone to answer in my voice? How does that work?
We have a process. We call it a handover period because as you can imagine, there is a need to learn how to manage your email. You need to get comfortable with the human being who is not you going in there. More often than not, we're not writing as you. We're coming in as your email assistant. We're like a receptionist, a part of your team or an executive assistant who specializes in email. We do try and match your voice. We call it building a knowledge base. We'll go in and learn what your most common situations are that come through email and how you currently reply to them. We'll build templates, rules and systems from that.
An email comes in and it triggers an action like this email from this client needs this customer record to be updated or this information passed to them. It's maybe even something simple like an email comes in and needs to go to the webmaster to update the website. You seriously shouldn't be the person who is forwarding those emails back and forth between the staff or updating the task management software. We do that too. We try and close the loop of email and all tasks associated with email. Only the most important things that you need to be involved with or know about are presented to you. That can be simply a Slack, Microsoft Teams message, WhatsApp message or a phone call, however you like to be updated on what's going on or what's urgent for you.
We try and take 95% or more ideally of your email off your plate. It's different for every person. The most challenging part of this process is letting go. Most people who are in their inbox can't stop going back to their inbox to see what's happening there. We have to train our clients not to be pinching the email before we even get there to do it for you. There's the trust aspect especially with certain businesses like doctors with health information, venture capitalists with financial information, and lawyers with legal information.
We always have to build a system about siloing information so it's kept secure, separate and private. Some businesses are very easy as candy store owners. There's not much secret information going on there. It's just the case of making sure that emails are answered quickly, the appropriate information is given, also people have followed up with and could be potential customers. You don't want to miss out on them if you don't send them enough emails to lead nurturing. That way, you go. That's how it works in a nutshell.
Are you comfortable talking about costs so we have some idea? I'm wondering myself.
Our pricing page is transparent. It's $1,495 for that first handover period. I'll say a month, but some people might need 5 or 6 weeks. That does the transition process. We bring on two inbox managers from our team. We would introduce them to you. If you pay $1, 495 for that first handover month, we need a bit of your time to answer questions to build those systems. We need you to review draft emails before we start sending them out. We don't want your permission to reply. You give us that feedback and away you go.
Pricing then, it's month-to-month and it scales up and down. If you're the kind of person or even a full business that has multiple inboxes and you might need 3 or 4 people managing email where you can scale up, it goes up into $500 increments so $1,495, $1,995, $2,495 all the way down to $995 for the smallest inbox where you might only need an hour a day, five days a week to clear your inbox. For most people, we design two so you have redundancy. You have two people working in the inbox. If one gets sick or has a holiday which they will, you don't have to have that horrible experience of someone coming back to you and saying, "We need you to do your email again for a month while we find someone else," because that's not what we want for you. We always have that backup with two people working in your inbox. That's pretty much it. For most inboxes, it's about $1,495 a month ongoing. That tends to cover it.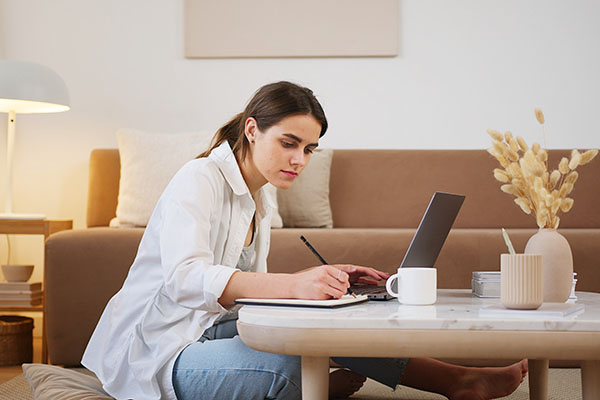 I could see how that would free up a ton of time.
This is how you can travel. It's that sense of, if you did take a break, didn't work for two weeks or even if you wanted to travel for 6 or 12 months, you need those team members in place. You're not landing in a new city and rushing straight home to work on your laptop to answer the emails. That's what you don't want.
It sounds like you designed your lifestyle and then you created businesses around your lifestyle.
I saw problems that would hinder me from the lifestyle I wanted and then realized that other people also would have these problems. InboxDone is certainly a reflection of that.
Yaro, thank you so much for spending the time with us. If the people here want to get a hold of you and they say, "I love those ideas. I love to have somebody help me with my inbox to give me some freedom," what's the best way for them to get in touch with you?
InboxDone.com and then book a discovery call. You'll see the link on there. You'll get to speak to me. I'm on a discovery call. My one job for this company is to talk to potential new clients.
What is the best piece of advice you have ever received or given?
I go back to the early twenties period for me because I was the most lost, confused, self-doubt, depressed about the direction in life, financial independence, and all the usual things you're worried about in your early twenties. There was one piece of advice that helped me, which I've seen repeated from pretty much every self-help NLP, Tony Robbins. Wherever you want to go, its advice that's repeated but it was very simple when I first discovered it. Ironically, it doesn't work anymore. When I first discovered this, I googled for what is the meaning of life, and this is how this piece of advice came up. If you google that now, the same resource doesn't show up, unfortunately.
The answer to the question was to realize that you're in control of interpreting your emotional response to events in your life. For me, in that early twenties period, I was very much choosing a negative reaction and seeing the negative interpretation of whatever was happening. If a friend was succeeding in business or relationships, it reflected on me failing and I would think about the negative aspect of that. If I launched something new with a business and it didn't work well, it meant the business wasn't going anywhere. There's a lot of negative self-talk and interpretations of events.
Entrepreneurship is creating a business that is a vehicle to financially support yourself in a fun and fulfilling way.
Click To Tweet
Spending this late at night reading this whole guide and starting with that one piece of advice that, "No one else controls the decision of how you interpret things. It's only up to you." I was like, "I should make a choice to always see the better side of this event and the opportunity it brings or the potential for change. Even if it's not what I want, it's the stepping stone that it might be for something that I want." It has been the bedrock ever since then. I've seen it repeated from philosophical documents, religion, personal development trainers and spirituality. It's always that, "You control how you interpret." To me, that has been huge. I can't say there has ever been any other piece of advice more impactful than that.
Say it one more time.
You control the interpretation of events and the emotional response you give them. Simply put, when I first read, it was, "You choose to be happy or sad depending on what happens," but no one else is telling you, "You have to choose to be happy or sad." In fact, this was the breakthrough. It was like, "I'm always the one who is creating that response. No one can force the creation of any emotion in me other than me." That means it gives me the power back to choose my interpretation when an event happens.
It was huge, especially with things like dating. If you get rejected, it's like, "I'm ugly and hideous. No one ever liked me," versus you get rejected and it's like, "What did I learn from that experience? Let's not use that lame line and try another line with the next person." It's something simple as that. That was a powerful reframe. NLP talks a lot about reframing. The ultimate reframe is learning to interpret things in a different way. It simplifies to a positive angle and thus makes it easier.
When I worked with companies around the world, I see a lot of companies that struggle and a lot of companies that are doing extremely well. The ones that are doing extremely well have a few things in common. One of those is they have somebody on their executive team with the why of simplifying or the right way. There's another why. That's the right way. It's a structure, process, systems-based why, which is a lot of what you do. You simplify it down even more to where it's useful and easy to understand and anyone can do it. Why is it important for you that things are simple? Why do you want things simple?
If I think about it, it's probably because seeing chaos results in emotional turmoil from the confusion and the lack of control. A lot of people think a desire for simplicity is a desire for control and I would agree with that. I think of two sides of the same coin. I feel what is simple is easier to control, so less chaos. With that being said, you can't control everything completely but simplifying it makes it much more manageable and easier to do so. What we all want is that sense of controlling our own destiny. By simplifying, that gives you the power to do so.
Also, simplifying the outcome as well. That's why for me, that reinterpretation of events too was a way to be happy. I can simply make a choice. That's so simple rather than the chaotic potential of all the other ways I could interpret this, especially if there's a linear outcome. We're just trying to get somewhere and I can focus on where I'm going rather than all the things that are not working. It's the same with a business. Growing a business is a very chaotic experience but if you simplify, you then have one goal to work towards and you take steps to get there.
How do you feel about complexity then?
I enjoy the fact that complexity exists, but I find it frustrating not being able to necessarily feel completely understand the cause of the complexity. Even something as grand as what happens after you die. If we knew what happens, it would be different but it's something super complex that we can't comprehend while we're alive. Even with what I said about traveling, I would love to have been everywhere on the entire planet. I know I can't and it is overwhelming and complex to think about everything going on on the planet, but I'm glad it is that way too and that also makes it more exciting. Would I simplify it so I could understand everything? I probably would.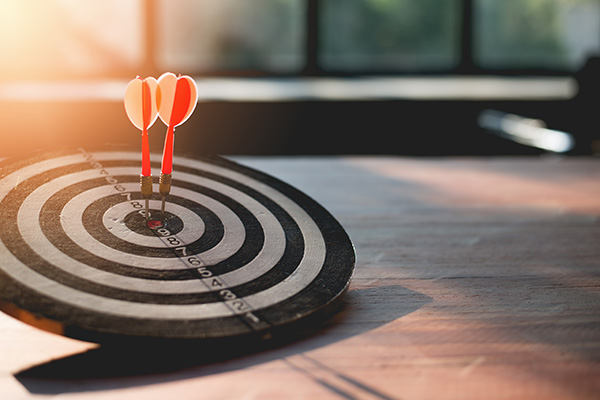 I don't know that you realize the value that simplification has for the rest of us that may not be able to do it as you do. I see CEOs in desperate need and desperately looking for your talents, but they don't quite know what it is that they're looking for or somebody with your why of simplify. It's because complexity kills execution. You cannot execute as a team if it's so complex that the only one who knows what we're talking about is the person who created that complexity. Whereas you're at the opposite end of the spectrum, "Let's simplify this complexity to the point where anybody can do this. I can hire somebody to do this for me so that then I can be more effective in another area." It's such an amazingly valuable skill.
For those of you that are reading, if you're struggling in your business with overcomplexity, nobody else can do things and everything ends up back on your plate, you need to find somebody with the why of simplify, even though that's hard to do, or the why of right way to help get that stuff off your plate so that then you can move forward. I had another gentleman on with the why of simplify. He had taken over his father's auto-mechanic business and it was a big one. They sold a couple of hundred cars a day, but it was in bankruptcy because they had overcomplicated everything.
He took it and stripped everything down to the basic elements of what they were doing in a way that they could communicate with their clients, especially women, in a way that they would understand it. The business took off. It's now in the top ten in the country because he simplified things, but he did exactly what you did. I remember in that interview, he said to me, "Gary, now I don't even know what to do with myself. I don't have to show up." That's what you said.
That's the goal. You have the space to ask the question of what you want to do next, which is a nice place to be.
Yaro, thank you so much for spending this time with us. I look forward to staying in touch as we move forward. I appreciate you being here.
Thank you, Gary. I have to say that was a very untypical interview of many shows I've done. I appreciate going in some of the directions that you took the interview.
Thank you.
—
It's time for our new segment, Guess The Why. I want to use TV chef Gordon Ramsay. What do you think his why is? I think his why could be right way or to do things the right way because he believes cooking should be done a certain way. He will yell and scream at people who do it the wrong way even if he is teaching them. That's one of the things about the why of right way. They're willing to have a tantrum, yell at people and make a scene in order to get things done the right way. There are many people that love him and many people do not, which can be a common trait in right way as well. He is particular and he will have his mind made up on someone or a dish, but he is very specific. He knows what he wants, how he likes it, and he is willing to make a scene to make that happen. What do you think his why is? Let me know in the comments.
Thank you so much for reading. If you've not yet discovered your why, you can do so at WhyInstitute.com. Use the code Podcast 50 and it will be half price for you. If you love the show, please don't forget to subscribe below and leave us a review and rating on whatever platform you're using so we can bring this to more people in the world, and meet our goal of impacting one billion people in the next five years. Thank you so much. Have a great week.
Important Links:
About Yaro Starak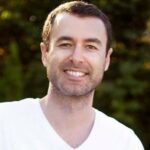 Yaro is the co-founder of InboxDone.com, an email management company with a team of 25+ serving clients including restaurant owners, venture capitalists, accountants, doctors, lawyers, real estate agents, car retailers, online coaches, and more.
Yaro has made 30+ angel investments in tech startups including Steezy, LeadIQ, Fluent Forever, FitBod, and Nutrisense, has property investments in Canada and Ukraine, and in partnership built a 3.6MW solar farm.
During the mid-2000s Yaro sold his first company, BetterEdit.com, then built an online education company BlogMastermind.com, selling over $2 Million of his books and online courses.