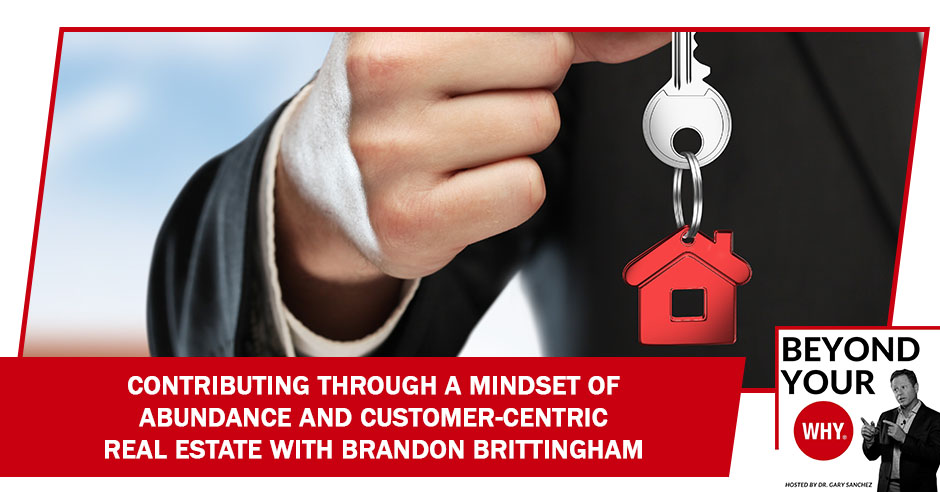 Bringing value to your business could simply mean giving value to others. Brandon Brittingham, recognized as one of the best real estate agents in America, credits a customer-centric approach as the driver of his success in the field. For him, it's about clients over commission. He says once you provide the best value and service, the commission will work itself out. Together with Dr. Gary Sanchez, they explore Brandon's WHY of Contribute and how he's achieved success while positively impacting the world. Brandon also shares his mission to coach and train new real estate agents and change the industry for the better. Stay tuned to get to know more about Brandon's purpose and vision, as well as his means in serving others.
—
Watch the episode here:
Listen to the podcast here:
Contributing Through A Mindset Of Abundance And Customer-Centric Real Estate With Brandon Brittingham
Welcome to the show. We go beyond just talking about your why and helping you discover and then live your why. If you're a regular audience, you know that every episode, we talk about one of the nine why's and then bring on somebody with that why so we can see how their why has played out in their lives. We're going to be talking about the Why of Contribute. If this is your why then you want to be part of a greater cause something that is bigger than yourself.
You don't necessarily want to be the face of the cause but you want to contribute to it in a meaningful way. You love to support others and relish the success that contributes to the team's greater good. You see group victories as personal victories. You are often behind the scenes looking for ways to make the world better. You make a reliable and committed teammate and you often act as the glue that holds everyone else together. You use your time, money, energy, resources and connections to add value to other people and organizations.
In this episode, I've got a great guest for you. His name is Brandon Brittingham. He is one of the foremost experts on the shore in a short sale, foreclosure, investment real estate and has been recognized nationally for his achievements. Having lived on the Eastern Shore for most of his life, he is familiar with every aspect of the local communities and properties within them.
He is considered one of the leading real estate agents in the country and has won many awards for his success in real estate including Eastern Shore of Maryland's Top Agent, 2012 NAR Class of 30 under 30 and was featured on the cover of NAR Magazine. He was named by Real Trends as one of the best real estate agents in America.
—
Brandon, welcome to the show.
Thank you.
For those people that are on the West or Midwest, where is Eastern Shores? What part of the Eastern Shore are you?
I'm in Maryland. I'm in between the Maryland and Delaware border. If you don't know Maryland, that's where Baltimore is. Washington DC is technically in Maryland. Although it's not considered in Maryland, that's the part of the map I'm on and then I'm on the Eastern Shore of Maryland, which is on the Coast. We're famous for the Maryland crabs. That's where all the good crabs come from the United States.
How close are you to Baltimore?
Clients over commission.
Click To Tweet
From where I live, it is about two hours.
Take us through where did you grow up? How did you get on the path that you're on? How did you get into real estate?
I lived in Maryland my entire life. I have moved around. I've lived in a couple of different cities like New York, Philadelphia and Florida. I have always had an interest in real estate. When I was younger, my father told me I should get into real estate because he had a construction background. When you're younger, anything your dad tells you to do, you do the opposite. I got into real estate from wanting to invest in real estate and that's what led me to get into it. I bought a couple of investment properties. I didn't have the best experience and that led me to want to get my license only, honestly, to buy and represent myself and then I quickly found my calling in real estate that my purpose was to be in this business.
What about that business feels right to you? How do you view your business?
One of the things that I saw that was a challenge was when you came in as a new agent. It was like, "Go figure it out." It's a tough business to be in especially if you're new so early, I figured it out that I had a different way of doing it. I was very customer-centric. I cared about my clients. I wanted to go above and beyond so I started to do well.
I then wanted to teach that method to other people because I saw that eventually, there was going to be a ceiling, then I switched my business model from being a single agent to building a team. That led us to 2020 where we were the number one team in the entire state of Maryland and we're number five in the United States as far as homes sold. It has been a pretty cool journey. It has been pretty cool to bring people into my environment, watch them succeed and do well.
What do you mean by customer-centric versus what were other people doing? How was customer-centric any different than what everybody else says?
I can tell you from my experience when I bought a house or the first investment property. I didn't have great communication with my agent. I almost felt like a commodity. Investment property aside, when someone buys or sells us a house, it's a huge emotional attachment that they have. It could be their first house. It's their dream. They saved money for it or whatever the case is.
They may have come from another country where laws are different, homeownership was out of reach, maybe or something they never thought that they could achieve. On the other side of that, people have kids. Their kids grew up there and they have all kinds of memories. This is a huge emotional attachment to purchasing and selling a house.
Honestly, it's a stressful process, especially nowadays. A lot of different industries have accelerated through tech where there's a lot of archaic methods still used in a real estate transaction. I felt that from a customer service standpoint, my experience wasn't the greatest and I didn't want my customers to feel that. I wanted to be able to solve every problem I possibly could and give them the peace of mind that they didn't have to worry or stress. That's how I approach my business model. By doing that, we started to see tremendous growth.
You're primarily residential real estate, right?
Yeah. I have done some commercials. I'm in property management and a couple of other verticals but I would say I spend the most time in residential.
When did you get into residential real estate?
What I'll tell you is why I think I got a different view of it is because, in 2008, we went through a recession. From 2008 to about 2010, I spent the majority of my time trying to help people not lose their house to foreclosure so I got a different emotional attachment to doing business with people because I was helping them fight for their lives and not get put out on the street.
Prior to even that happening, I had a different model of customer service in my head and I felt like a lot of the agents that I had experienced back then didn't have that customer-centric model. I took that and then we went into recession. I was making sure I took care of people when a lot of people ran away from foreclosures and short sales at that time. I didn't and I helped a lot of people. On the other side of that, when the market turned, all those people that I helped became customers for life.
Take us through what that is now. What does a customer-centric real estate agent or real estate company look like? What do I get for that? What does that feel like to me?
It's a couple of things. Number one, if you're hiring me to sell your house, it is providing the best value I can. By that, what I mean is the best photography, best marketing, best systems, best process, best CRMs and the best team that I can put behind you. Unfortunately, there are still people in our business that do take cellphone photos and do limited marketing for your most expensive asset.
Aside from that, we've scaled our operation to figure out any problem. A prime example is you're in the middle of a house transaction and home inspection comes back. There are nine things wrong with their house. Maybe, we negotiate it down to six but with the six you're going to have to deal with whether this person buys it or another person buys it. I got a team of contractors and I'll dispatch it. It's a company that I own. We'll take care of it and you won't have any headaches.
If you're the best at the process and you provide the best level of service, the commission will work itself out.
Click To Tweet
I have a mini-storage/pads business because I've had situations where a moving company doesn't show up or settlement day gets pushed or whatever the case is so we'll dispatch our team to do that. We're in the construction business so we can build people's houses and again, do repairs or if anything like that comes up.
We try to take every single piece of the home transaction and control it because another thing that was a big deal to me was there were times in my real estate career where there was a part of the transaction that I couldn't control went wrong and I couldn't fix it. You, as a consumer, that's all you remembered. You knew it wasn't my fault but that was the pain that you felt. When you went to go buy or sell again, you had this nightmare or still to this pain. What I tried to do was get rid of the pain in every transaction.
A lot of that has to do with communication too and being in constant communication with you as to what's going on throughout the transaction then ultimately, at the end of the day, it's about looking out for your best interest where I would be like, "You're the customer. It's your choice but in my opinion, I don't think this is the best offer. I think we can get a better offer." On the flip side, "I think this is a good offer and if you let this one go, I don't know that I'll get you one as good."
One of the core values in my business is clients over a commission. To sum all that up, it is how I can provide you the best value and give you the best service that's not attached to the outcome of my commission because if I'm the best of the process and I provide you the best level of service, the commission will work itself out. If I do a good job for you, you're going to tell people. I don't want to paint everybody with the same brush but you probably didn't have the same experience that you'll have with us with other people.
I can tell you from my own experiences that that's a different process. You're covering all the bases that could come up to make sure that the transaction goes through, which is what both you and I want.
You as a homeowner and especially in these times, there are so many companies that are out there that control the ecosystem in products. There are so many things you have to think about when you have to buy and sell a house. Frankly, it's stressful. You have a life and you don't do this all the time so then you're like, "I got to figure out a mortgage, this title, insurance, and moving. What if something goes wrong?" all those kinds of things. We tried to figure out how to take the pain away from you and give you peace of mind and we built companies around doing that.
For those of you that are reading, before we started the show, I had Brandon go through and discover his how and his what. He's got his why, how and what. Brandon's why is what we talked about. It was to contribute. You can hear it in everything that he says. He wants to have an impact. He wants to make a difference for people. How he does that was finding better ways and then his what was simplify. His why is to contribute to a greater cause. How he does that is by finding better ways to help them move forward and ultimately, what he brings is a simple solution where he makes it easier for them to get things done.
That comes out loud and clear when we learn your story. You want to be the one that makes a difference for them and helps them have an impact. Now, you found so many better ways to do it that other people didn't think about or maybe they did but didn't take the initiative to and then you simplified the whole process so that if anything goes wrong, you'll have an answer.
I think at our core, we crave human connection. Look at what we went through with COVID. I don't know about you but the first time I was around people again, I think the first thing I said for about 45 minutes was, "It's good to be around people again." For me, I don't look at a customer as a transaction. I look at that as a relationship and what kind of deposits I am making for this long-term relationship.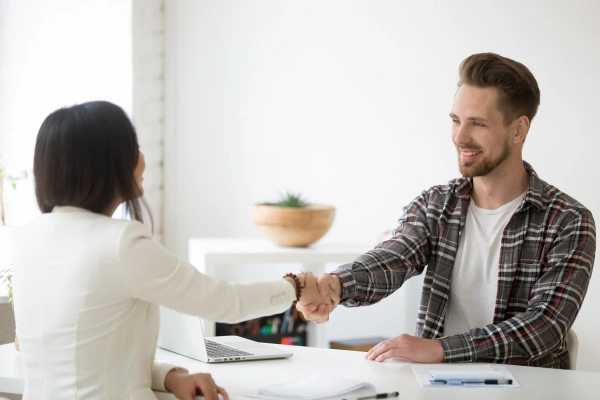 I'll tell you another thing we do that's very different. Every single person that we've ever sold a house to, we send them four gifts outside of holiday gifts. We send them four kinds of personalized, curated gifts every year to try to stay and have that connection with them because it is a big deal to me. The thing about it is when you come to m and you want to buy and sell a house, it's typically because of a life event. It's not a transaction.
"My wife got a job, my wife is pregnant or I got a job out of town." On the flip side, mom and dad passed away. Whatever it is, there's a life event. For me, I want to know why you're selling because it gives me the ability to figure out how I can help you best and then I want to understand the pain that I got to move you away from.
For me, I get close with my clients and I have a real connection with my clients. I think that that's why we've grown. I've ingrained that into my team because I think depositing into relationships long-term makes a huge difference. I've had several clients of mine end up coming to work for me or become really close friends of mine so we look at it differently that way. The most rewarding thing for me that I can't put value or money on is when you impact someone's life in a positive way.
A case in point, I hear in a transaction something like, "I've never been to a Baltimore Ravens game. I'd always want to do that," and at settlement, I give them tickets to the Baltimore Ravens game. It's not wonky or because I want them to refer me business. I want to make an impact on your life and I want to create a memory point for you. Real estate is just the vehicle and I've been fortunate enough to get those connections over the years because of my real estate business.
I know you've been in this business since 2007 and you've built it quite significantly so what's next for you? Where do you want to go next? What are some of the things that are on the horizon for you?
COVID put a damper on this but I had started to speak nationally and on stages, not just real estate but business building, inspiration and getting people to find their true greatness and the true champion that's inside them. Because of what I've done in real estate, I've gotten into coaching, masterminds and things of that nature. I got a book coming out end of 2021 or the first quarter of 2022. My goal is to impact as many people's lives as I can and it's easier to do that when you get on stage or through the internet now, where we can do a group coaching session with several hundred people. To me, that's pretty cool.
It's pretty cool when you get people that after something you said, a coaching session or speaking on stage saying, "This part of your presentation or this thing that you said changed the trajectory." Not to get super negative but I've had a couple of people tell me, "I watched your presentation when I was contemplating suicide and this one specific thing that you said or how you said it changed my mind." I've connected with people that way.
One of the best feelings in the world is when I'm speaking on stage and I can see the change in somebody. I can see it in their face and their eyes and then getting that connection afterward. That's another cool thing that I'm working on aside from building all the companies continually through customer experience and bringing people into my environment and changing their lives.
Do you take people that are not in real estate and teach them how to do real estate?
The most rewarding thing that you can't put value or money on is when you impact someone's life in a positive way.
Click To Tweet
That's 100% what we love to do because I can come in and teach them and train them my way, which is very different than the industry. They're easier to mold because we do things a lot differently and even people without sales experience. We bring them into our environment and it works out really well.
Do you think that people at the top of the real estate industry do things similarly?
Yes, I do.
I've had two other top-of-the-industry residential realtors on the show and you three sound similar. You're in different parts of the country and do your own few things but maybe 90% of you all do the same and 10% you have your special sauce.
What's cool about that is we're all friends too. There's a conglomerate of us that are at our perspective production and typically, we're all friends and hanging out in the same rooms.
I could see that because, in order to get there, you had to do a certain amount of things really well and then you got your other little local flavor things that maybe somebody here couldn't do. That's neat. If you had to narrow it to one thing that has been the secret to your success from going in and from starting to the top of the food chain, what's that one thing been?
It's thinking in abundance.
What do you mean?
We are trained over time to think in scarcity and think about ourselves and not think in abundance. I'll give you an anecdote from our industry. A lot of people won't go to the stage and tell people their playbook of how they run their business. I will because I think in abundance. I don't think of scarcity. If I think in scarcity or if I give away my secrets someone is going to compete with me. I think of it the opposite way. I've spoken before and someone in that stage came to work for me or by putting that message out, I found another customer or someone found me through something I did on the internet by giving out free information.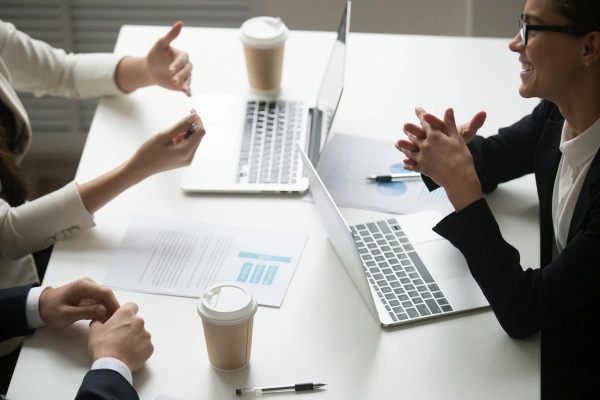 Leading with value is thinking in abundance. Thinking in scarcity is I have to get something and I'm transactional. When I stopped thinking about myself and when I started thinking globally of how I could help more people, that's when a lot of things changed. The other thing too is when you think of scarcity, everything is a destination. What I mean by that is when you think in scarcity, you think that a certain amount of money is enough or a certain status or thing is your destination.
When you think in abundance, your destination is being the best version of yourself at all times and that is I'm always thinking of abundance because I know that I can get better and I can make people's lives around me better. When you think of scarcity, you think that if I have this amount of money or if I have these things, I'll be happy. When I thought of scarcity and I achieved certain things, I still had a hole so then I'm trying to chase the next thing. When I switched to if I could concentrate on being the best version of myself every day and then implementing that on the people around me and stay in that abundance mindset, that's when a lot of things changed for me.
How did you come to that realization? What happened that said, "Maybe you're on the wrong path. Maybe this other path is better." What was that moment?
I think a big influence on me was my grandparents. My grandfather, who's now passed away and my grandmother is still alive. My grandparents didn't have very much and were very poor. I was very fortunate and lucky enough to buy them a house and put them in a new house before my grandfather passed away. My grandfather had a heart attack in his mid-30s and he was told that if he lived to 50, it would be a miracle. He lived until 83 or 84 and they said the whole time he was a medical mystery because I can't tell you how many open-heart surgeries and strokes he had. He had a pacemaker and he was diabetic. Whatever you can imagine, he had wrong with him.
He always had this mindset of doing for others. It's always this positive mindset. As I got older and I understood what was keeping him alive, it was by far his mind because he had lost control of physically where he was. I remember that my grandparents were super poor and if they had $20 in their pocket, they would give it to somebody off the street. His happiness and will to live kept him alive for so long. My grandfather's quality of life is 100% based on how he thinks and that kept him alive for so long. That was one of the things that changed for me.
Early in my career, my main goal was to put my grandparents in a house so that he could enjoy the rest of his life in a brand-new house. I can't tell you memory-wise what exact year that was but I think that was the connection of, "You have this guy who's been through it but he can't get beat down mentally. He's living the best life he can because that's where he's at mentally." That was the connection that I made.
Did that allow you to see from scarcity into abundance?
100%.
I work out a couple of days a week with a friend of mine who's the top commercial real estate guy here in New Mexico and almost to a word, he said exactly what you said there. It's really interesting. He said, "I used to be upset when I would bring somebody in and train them and then they would leave and go start their own and compete with me. That upset me to no end. I gave him all my secrets. I gave him all my stuff." When he switched it to abundance and continued to help them, mentor them, teach them and show them because there's enough for all of us. He said it brought him so much joy and happiness that it was worth more than anything that he could have ever made off of them monetarily.
Leading with value is thinking in abundance.
Click To Tweet
The pie is always bigger. If you think in scarcity, you think that if you give up a piece, you're giving up something when the pie is bigger than we all really think it is.
You are already coaching and mentoring masterminds with other real estate agents. Where would you like to take that? What do you see coming for you in that area? It seems like everything you're touching now is going great for you and you're going to expand out and show other people what you did. Where would you like that to go?
If we could impact a couple of thousand real estate agents and show them how we've done it and there's a better way. Also, impart on them how we do it so that it changes the consumer's mindset of our real estate agents' value as well. I want to put a dent in the industry and make our industry better. It's to teach people how to do the transaction better but also help fulfill their lives by teaching them how to do everything the right way. I'd like to impact as many people as I can doing that.
One of the things that Paul Allen, who started Ancestry.com, told me one day, I asked him, "What was the best piece of advice you've ever been given?" He said, "The best piece of advice I was ever given was to not take advice from people that don't think as I do."
That's a good one.
That popped into my head as you and I have been talking here because what you say would resonate well with somebody who has your why but it may not resonate very well with somebody who doesn't. Somebody who has the why of contribute will listen to you and say, "That's exactly what I've been looking for and what I want. Give me more," but some of the other whys might listen and say, "That sounds good but that's not me. That's not what I'm trying to do." It'll be interesting as you go along to see which ones take off with your advice and which ones say, "That was nice but I'm doing my own thing." That makes a lot of sense to me. I'm wondering if that is something I would have energy for like you do.
I can tell you that I've brought some nonbelievers and converted them.
That's awesome. If people that are reading this, real estate agents or not, want to connect with you to go through your course or work with you, be mentored by you or have you come to speak at their event, what's the best way for them to get ahold of you?
The best way is honestly Facebook Messenger because I get so many emails, phone calls and all that crazy stuff. Rather than send people to the website, I really like to connect with people and I don't mind it. I have a whole team that helps me in case I can't get to somebody. It's Brandon Brittingham. Find me on Facebook. Shoot me a message. You'll find all my stuff from there but whatever specifically we can connect you with or help you with, that's the easiest way to get to me.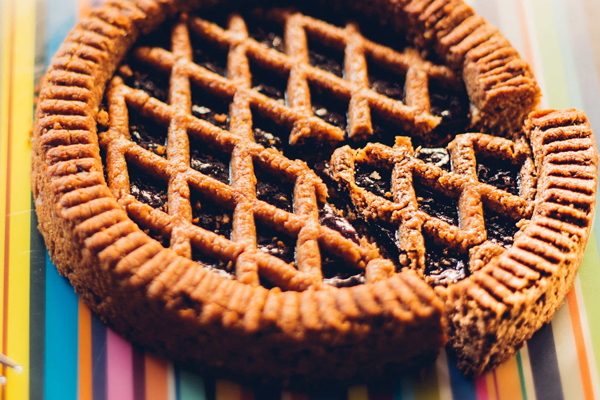 Brandon, it has been awesome having you on. Thanks for taking the time away from you. I'm sure you have a busy day every day. I've enjoyed our conversation.
Thank you for having me.
—
It's time for our new segment, which is Guess The WHY. I'm going to go with somebody I'm not sure about this one and I would love your help with it. I'm going to talk about Bruno Mars. I love Bruno Mars. I love his music, his energy, his story, where he came from and how far he has come. Many of his songs are hits. What do you think his why is?
I'm going to take a stab at his why. I think it's going to end up being trust. Creating relationships based upon trust is Bruno Mars' why and that's just a total feeling. I don't know for sure. If you know Bruno Mars, connect him with me but I have that feeling that he's somebody that when he was really young had his trust broken and some of his songs are about that. The feeling that I get when I see him leads me towards trust. What do you think his why is? That's where I'm at.
Thank you for reading. If you have not yet discovered your why, you can do so at WhyInstitute.com. You can use the code PODCAST50 and discover your why at half the price. If you love the show, please don't forget to subscribe below and leave us a review and rating on whatever platform you're using to tune it to our show because our vision is to be the first step that people take when they're trying to figure out who they are. Like the start here button and we want to be able to impact a billion people in the next five years so giving us a great rating would sure help out. I will see you in the next episode. Have a great week.
Important Links:
About Brandon Brittingham
Brandon is one of the foremost experts on the shore in Short sale/Foreclosure and investment real estate, and has been recognized nationally for his acheivements. Having lived on the Eastern Shore for most of his life, he is familiar with every aspect of the local communities and the properties within them.
He is considered one of the leading real estate agents in the Country and has one many awards for his success in real estate including :
-Eastern shore of Maryland's Top Agent units Sold 4 years in a row
-2012 NAR class of 30 under 30, was on the Cover of NAR Magazine.
-Named by Real Trends as one of the "best real estate agents in America for 2013"