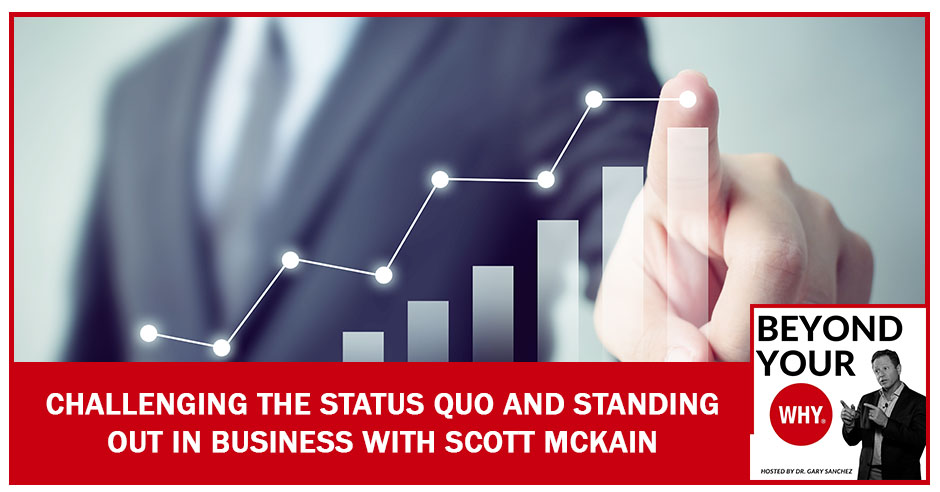 What does it take to stand out in this hypercompetitive world that we live in? In this episode, Scott McKain joins Dr. Gary Sanchez to share how he is challenging the status quo and helping others do the same. Scott is a globally recognized authority on how organizations and professionals create distinction to attract and retain customers to stand out in the marketplace. He exudes his WHY of Challenge as he shares valuable insight on different ways you can magnify your uniqueness in a way that serves other. Tune in to learn more from Scott with lessons from his best-selling books.
—
Watch the episode here
Listen to the podcast here
Challenging The Status Quo And Standing Out In Business With Scott McKain
Welcome to Beyond Your WHY where we go beyond talking about your why and help you discover and then live your why. If you're a regular reader, you know that every week we talk about 1 of the 9 whys and then we bring on somebody with that why so you can see how their why is played out in their life.
We're going to be talking about the why of challenge, to challenge the status quo and think differently. If this is your why then you don't believe in following the rules or drawing inside the lines. You want things to be fun, exciting and different. You rebel against the classic way of doing things. You have eccentric friends and eclectic tastes. After all, why would you want to be normal? You love to be different, think different and you aren't afraid to challenge virtually anyone or anything that is too conventional or typical for your taste. Pushing the limit comes naturally to you.
I've got a great guest for you. You're going to love this guy. His name is Scott McKain. He is a globally recognized authority on how organizations and professionals create a distinction to attract and retain customers and stand out in a hyper-competitive marketplace. Scott's book, ICONIC: How Organizations and Leaders Attain, Sustain and Regain the Highest Level of Distinction, was named on Forbes.com as a top ten Best Business Book for 2018. The first edition of his book, Create Distinction: What to Do When "Great" Isn't Good Enough to Grow Your Business, was named by 30 major newspapers as 1 of the ten best business books of the year.
Scott's expertise has been quoted multiple times in USA Today, The New York Times, Wall Street Journal and International Herald Tribune. His commentaries were syndicated on a weekly basis for over a decade to 80 television stations in the US, Canada and Australia. He's appeared multiple times as a guest on Fox News Network. Arnold Schwarzenegger booked him for a presentation at the White House with the President in the audience. Scott played the villain in a movie named by esteemed critic Roger Ebert as one of the 50 greatest movies in the history of cinema directed by legendary Werner Herzog.
With a client list that represents the world's most distinctive companies like Apple, SAP, Merrill Lynch, BMW, Cisco, CDW, Fidelity, John Deere and hundreds more. Scott McKain was honored with the induction along with Zig Ziglar, Seth Godin, Dale Carnegie and twenty more in the sales and marketing Hall of Fame. After thousands of presentations in all 50 states and 23 countries, he was honored with membership in the Professional Speakers Hall of Fame. Scott, welcome to the show.
Thank you. I got to make sure my wife listens to this so she can hear all that good stuff about me there. It's great to be with you. I appreciate it.
This is going to be a lot of fun. I have been looking forward to interviewing you. Where did you grow up? What were you like in high school? Take us on your journey to bring everybody up to speed on how you got where you are now.
I grew up in a rural community. I'm from a small town, Crothersville, Indiana. It's about 30 miles north of Louisville, Kentucky, on the Indiana side of the Ohio River. Our claim to fame in our local area is the bigger town in our county, Seymour, Indiana. I was born in the hospital in Seymour, Indiana. When John Mellencamp sings, "I was born in a small town," I love that because I was born in the same small town. John is older than I am but he played all of our dances and everything in high school. It was a great place to grow up.
I remember when I was in high school, there was a basketball game where John Mellencamp played the dance after the game. Larry Bird played against our team. We went home to watch David Letterman do the weather on local television. Diane Sawyer was doing the weather on another station that we got. Fuzzy Zoeller won the golf tournament that weekend at another competing skill. I'm the failure out of the bunch. It was an incredible time and place to grow up.
My family owned the only grocery store in our small community. I stocked shelves and waited on customers. Right before my fourteenth birthday, the manager of the local radio station in Scottsburg, Indiana, another nearby community, offered me a job. It wasn't because I had a good voice or a pleasing personality. He thought if he hired the kid of the grocery store owner, they'd buy more commercials. On my fourteenth birthday, I started working full-time at the local radio station.
My high school years were filled with a combination of working at a job and I also got involved in a student organization, FFA. At that time, it stood for Future Farmers of America. Today, it's FFA. I became a state and national officer of that organization in the two years after I graduated from high school. By high school time, I look back on it and there's a part of it that I wish I would have tapped the brakes a little bit and enjoyed the experience a little more. I got the chance to do a couple of things that were outside the box in terms of working in an environment where I was working with adults. I was the only kid doing that. Also, getting into a student organization was important.
Let's talk about that. At fourteen years old, you were working for a radio station. Were they putting you on air?
Yeah. In the morning, I would do the foreign markets before I went to school. As soon as I got off school either my mom would drive me until I got my driver's license or I would drive. I got out of school at 3:00 and went on the air at 4:00. I was on the air from 4:00 to 9:00. I would try to get my homework done during the songs. I would work there in the morning and night.
I pulled a shift on the weekend. I was working 40 hours a week and being involved in the student organization. I was competing in all the contests. I loved it. I look back on it. When my friends get together and they talk about all the stuff they did during high school, I was like, "I wasn't there when you guys were doing that. I was at work." It also led to a lot of the great things that happened to me later on in life. No regrets.
Let's talk about that. The radio station is where you learned to speak. You've got a killer voice. Did you learn the voice or was it already your voice? How did you develop such a great voice?
There are a couple of answers to that and one is FFA is where I learned how to speak and not radio. What I learned from the radio is you had to have something to say every time you turn the mic on and it had to be condensed and it had to make sense in a short period of time. It helped me more in terms of thinking about how to make my point than it did in terms of speaking where it helped in terms of my voice. I look back now and realize that I was training it and didn't even know it.
The ideas that were striking were the ideas that were unique or different.
Click To Tweet
Remember the first time you heard your voice on a recording and how different it sounded off a recording than it sounds in your head? I had headphones on for 5 or 6 hours a day. I constantly heard my voice. When you're fourteen is when your voice is changing. As my voice was changing, I was constantly trying to drive it down so I would sound like an adult and not like a kid on the radio. It wasn't that I sat there and intentionally did it. I look back now and realize it might be part of it. My dad had a band and sang and all that on the weekend. My dad had a beautiful singing voice. I can't sing but maybe some of the genes in terms of vocal quality came through.
You developed your voice through the radio station. Tell us about FFA because a lot of people are not familiar with that. What was that? How did you compete in FFA?
FFA is a unique organization because instead of being an extracurricular activity, it's inter-curricular. For example, I took a course in agricultural sales and service that was in our high school. When we're talking about that, the way that you learned was also to compete in a contest against folks from other schools. You would make a sales presentation and you would speak. There were public speaking contests.
I remember the summer between my eighth grade and freshman year going to Purdue University. I was sitting next to the last row and was hearing the speaker. It was the first time in my life that I realized there was more to life than Southern Indiana. Not that there's anything wrong with Southern Indiana. It's a great place to live in. I love it and I go back all the time. I was never exposed to what my horizons could be until that point. Something I'll always be grateful to FFA for is giving me the privilege of seeing what life could hold.
You would travel around and compete in sales presentations or speaking presentations. What were they?
Both. I did everything from prepared public speaking contests where you work on a seven-minute speech and you deliver it and then you have to answer questions to parliamentary procedures where I would chair a meeting of other chapter members. Judges would throw you tricks of parliamentary procedure and how well did you as the chairperson handle that. I did livestock judging where you would have to go in front of judges and say, "I place this particular cow over this particular cow for these reasons." You had to talk about how you would justify your thinking and how you justify your reasoning.
One of the interesting things I loved about that competition was you were graded to some degree on how accurately you placed in the class but what you were graded on is, how did you convince the judges of the logic of your thinking? Particularly, if you disagreed with their positioning, why? I loved that. I love that you don't have to match everybody else's thinking as long as you could be persuasive, interesting and accurate in why you made the choices that you made.
You had a ton of training on speaking, presence and being different from a young age.
The month after I graduated high school, I was elected state FFA president, which meant I put college on hold for a year to do nothing but travel and speak in Indiana. It's a bad way to put it but it's like being the Miss America of agribusiness. Every farm bureau meeting, every Corn Growers Association meeting, you were there to represent young people who had an interest in agribusiness. The following year, I was elected as a national officer. It was another year but, only this time, it was international travel representing the future of agribusiness.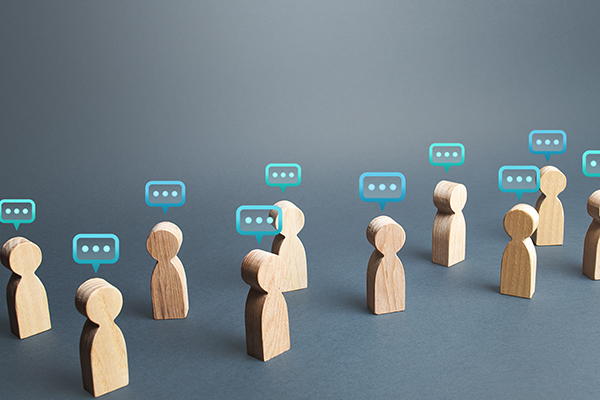 The other interesting thing was that I was not from a strict production background. A lot of the other folks came from huge farms. I had to justify why my difference was a positive thing and not a negative thing because it was different from the tradition of the organization at that particular time. That was a great growing and expanding experience as well because there was some pushback on, "How did this guy get this office?" That was a time of change in the organization when it was not going to be future farmers but future people involved in business and that business could be agriculture.
By the time you were 20 or 21, how many speeches had you given?
At least 1,000. Your average day was three high school assemblies, three service clubs and then a parent member banquet. Different audiences and different groups. Also, by the time I was 21, 22, I met in the Oval Office with the President. I had a personal meeting with the chairman of General Motors in the boardroom in Detroit. It wasn't about me. It was about the respect and engagement they had with the organization. It's hard to imagine having those experiences by that particular point.
What would you say was the biggest thing you learned from doing 1,000 speeches by the time you were 21?
What I learned was there was a particular aspect of the audience. The old joke was that it could have been an old yellow dog. If it helps the national FFA office, there will be people there to listen to it. I wanted to be interesting to my audiences. What do you have to say at 21 years old that adults are going to want to listen to?
I started making a list. I would ask the business people in the audience the most important thing that made their business successful. What was that? I would be able to say, "Last night at Ottumwa, Iowa, Bill Smith, who runs the local grocery store said, 'This is the most important thing he's learned in business.'" One or two things would happen either people would write that down or somebody would come up and go, "I got a better idea."
You spend two full years accumulating this type of material. Now I could say things of interest to an adult group that was great information because it was from successful people but it was also practical and not solely theoretical. These were the things that these small business people were doing that made a difference.
For example, this was the first time I heard employees come first not customers. If you treat your employees right, they'll treat your customers right. I started talking about that in the early '80s and people would write that down. No one was out there saying that. Somebody came up to me after a meeting and they said, "If people always say the customers are always right, they're not. If you treat your employees better than you treat your customers, they'll treat your customers great." Those were the things that helped me be of interest to adults.
The ideas that were striking were the ideas that were unique and different. If somebody said, "We open every day at the same time," big deal. It's when people would say things that I would go, "I've never heard that before." I would share that with my audiences. Behavior rewarded behavior repeated. When I would share unique, out-of-the-box ideas with audiences, they would respond more enthusiastically and more dramatically than if I was sharing platitudes.
We are chosen for our differences, not our similarities.
Click To Tweet
By 21, you had not started college yet. Now you're off to college. Where did you go to college? What did you study in college that led you to your first business?
I went to a small college in Central Indiana, Franklin College, for a primary reason. The guy that owned a radio station I worked for also owned a radio station in Franklin. He said, "You got a job." With my family's situation, I was going to have to work my way through school. All my buddies went to Purdue or Indiana University. I'm in between the two campuses at Franklin but I had a job. The funny part was I got so many requests to go give a speech. I pay my way through college more speaking. I had to leave the radio station because I was doing so many speeches.
Political science was my major. My goal at that time was that I was going to go to law school because that was something where I thought I could stand, speak, do trials and that kind of thing. Also, my grandmother's sister, my great aunt, was a legal secretary involved at one of the big dynamic law firms in Indianapolis. I visit her and think, "This is cool, the big city and lawyers." I learned along the way that was not what I wanted to do. That was the initial goal.
You graduate from Franklin College and then what happens to you?
The college offered me to go to work for them. I was a little older than the typical graduate. Also, I had all these experiences. This is such a weird combination but they offered me to be the Director of Public Relations and Annual Fund, which meant I was in charge of raising the cash gifts for the college and I was in charge of the PR for the college. They would let me speak a little bit, not a lot but they were okay with me doing some speeches on the side.
This is the funny part of the story, they offered me $12,000 a year. Honestly, at that point in my life, I thought, "How could I possibly spend $1,000 a month?" I couldn't imagine it. I made more money than I ever thought. The previous year's fund had raised about $240,000. I raised under $800,000. They offered me a raise to $13,000 a year. I thought, "Higher education is not for me at this particular point." It gets back to what you were saying earlier, it didn't fit in. I didn't like the rules. They were like, "Percentage-wise, you're getting this great raise." I don't think like that. That wasn't with me.
You leave Franklin College. Where do you then go?
A radio station offered me. They knew that I was doing a lot of speaking. They knew of my previous work in radio. They said, "If you want to build your speaking business, we'll put you on in mid-days. If the speech is in Indiana, you get off work early enough. You can drive anywhere in the state and make your speech that night. If you have a speech elsewhere, we've got somebody on staff that can pitch in for you. You can take as many speeches as you want." It was the perfect thing because it gave me a solid income while I was building my speaking business.
At this point, I'm 27, 28 years old. I've developed my own philosophy. At the same time, I'm doing more of, "Here's what I've learned. Here's what I've heard from these experiences that I've had that are unique for somebody my age." It was reporting on that more than my own philosophy and my own beliefs simply because the audiences were twice as old as I was at that particular time. That was how I could backdoor my philosophy and was using the quotes and knowledge that I gained from talking to so many interesting people.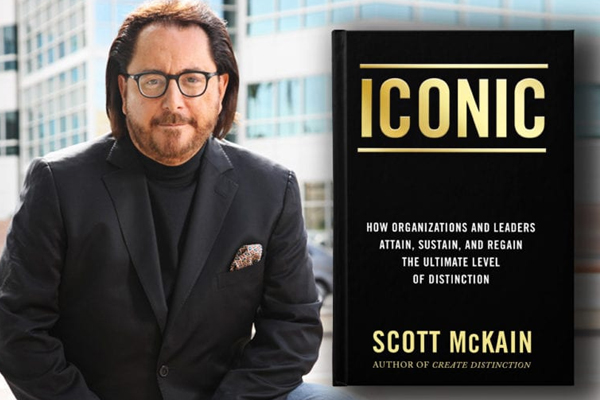 What I was going to ask you next is, what could you possibly be speaking about at that age? Now that makes a lot of sense. For curiosity's sake, what did you get paid back then to do a speech?
When I was in college, it was a couple of $100. I remember one group in Iowa, it was a farm co-op. I drove to Iowa and they gave me $200. They drove me to the edge of town and filled up my gas tank. I thought, "This is the best. This is cool." I still have the contract. There was a speaker's bureau that got interested in me, McKinney Associates.
I still have the first contract and it was from Kentucky Farm Bureau for $250. It was even in the contract, "Scott is able to join you for dinner." I got to eat dinner with him. It was $250. I remember one speech I gave in St. Louis and after it was over, the head of the company stood up and said, "You were worth twice what we paid you." I raised my fee to $500. I'll remember that forever.
You started speaking. Have you been speaking nonstop since then?
Yeah. Something I find such great interest is companies would say, "What does it take to buy your brain for a year, to put you on retainer for access?" I talked about the ultimate customer experience and we own the trademark on that term, the federally registered trademark on ultimate customer experience. It helped us train and teach our people how to do that. We've developed coaching and training programs for those content areas. For me, the love of this is the keynote presentation.
You started writing books. What was your first book?
There's an interesting story behind that. It's called All Business Is Show Business. You mentioned the movie. That was because of one of these little speeches I gave. Werner Herzog, the director, this is early in his career, happened to be there doing a documentary. He was filming the group I was speaking to. We met and he called when I was a senior in college and asked if I wanted to come act in this movie. It was on Turner Classic Movies. It was such an incredible experience.
The first book came from FFA asking me to come back and speak at the convention, which was such a great honor. I'd been in FFA for years. They asked me to come back for my tenth-anniversary convention and be one of the keynote speakers. There are 20,000 people in the audience. Zig Ziglar was one of the other speakers. I didn't know Zig. I met Zig through the National Speakers Association. I get to the hotel and check in. My wife is with me. There's a message at the front desk, "Would you like to go to dinner tonight? Here's my room number. Call me, Zig." I'm like a Little League shortstop and Derek Jeter said, "Do you want to go get a bite to eat?" I can't believe it.
We get to dinner and Zig says, "Scott, I was looking and I couldn't find your book." I said, "Zig, I've never written a book." Zig Ziglar said, "I haven't either." My wife and I looked at each other. We got eight on the shelf. "What do you mean?" He said, "I get up every morning and I write three pages. After about six months somebody says, 'Zig, you got a book.'" He smiled at me. It was a great a-ha for me. Writing a book seems so daunting of a task. I could get up the next morning and write three pages. That became the first three pages of All Businesses Is Show Business.
Distinction means you have pursued your uniqueness in a way that has significance for those groups that matter most.
Click To Tweet
The reason I brought up the movie was the local television station in Louisville heard about the premiere of the movie and heard about all this. They asked me to do an interview and the news director came out and said, "We're looking for a movie reviewer. Would you like to do that?" I'm like, "Yeah, I'd love it." An executive with a syndication company saw it. He was in town for the Kentucky Derby. He happened to see it in his hotel room and syndicated me to 80 stations. Now I got to do all these junkets and interview celebrities.
The next phase of these interviews was the opportunity to ask Arnold Schwarzenegger, Tom Hanks, Meryl Streep and John Travolta, "Why did you become successful? There are a million actors. What separated you from the pack?" I'm fascinated by that. What creates uniqueness in the marketplace? What creates distinction? That and some other things that happened in my life led me to make the focal point of what I do. What does it take to stand out in this hyper-competitive world that we live in?
How many books do you have? Go through the titles so that everybody can learn about your progression.
The first one was All Businesses Is Show Business. The philosophy of that book was that what I was seeing in show business was creating these compelling, emotional experiences with the audience. You got to remember, this was years ago. It wasn't talked about then. The term experience, customer experience or employee experience wasn't being discussed. I would see these movies doing this with an audience and thought, "What business doesn't want that?" That was what the philosophy of that book was.
The second was What Customers Really Want. There were gaps between what businesses were offering and what customers were looking for. I surveyed thousands of customers and reported on that. The third was called The Collapse of Distinction. Why do organizations fail to stand out? The fourth one was Create Distinction. It took that idea to the next level. The fifth one was called 7 Tenets of Taxi Terry. It was a cab ride that I had. I was telling this story in a speech. I was keynoting Express, the clothing store in the mall. They put it on YouTube and it instantly got 150,000 views. McGraw Hill saw the video and asked me to write a book about it. That was pretty cool.
Was that about, 7 Tenets of Taxi Terry? Was that the guy's name, Terry?
Yeah. It's a signature story in my keynote speeches about this amazing cab driver. How do you differentiate a cab? They all look the same. They all do the same Uber. It's disrupting the business. How do you stand out in that world? This guy in Jacksonville, Florida found the ways, a system to do it. It was my observations on what every business could learn from a cab driver that is out there and being distinctive and making a difference.
How did he do it? Let's get to that last title.
ICONIC is the next one and that's been the biggest. Forbes was so kind about it. American Express sent all their platinum card members. It says something about it. It's been nice. A new one that is completed but has not yet been released is called Ultimate Customer Experience. It's a departure for me. There would not be a single thing you would learn by reading this book. It's things you already know.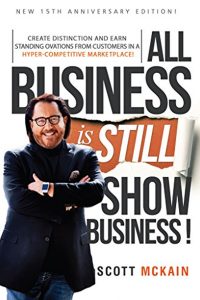 In nowadays environment, it's the things that you would want your frontline employees to know. All my other books are pitched toward entrepreneurs, leaders and executives. This is the first one I've ever done. A bank buys copies for the senior executives and then they may give them to all the branch managers but you wouldn't give them to a frontline teller. Ultimate Customer Experience is what you want to make sure that the frontline teller reads. It's the things they need to know about delivering on the front.
It sounds like the theme that goes through all of them is how do you stand out? What did you learn from writing these books? What advice or what do we need to know on how to stand out? I know you can't give us seven books' worth in the time we have.
There are four cornerstones to distinction and it begins with clarity. You have to know exactly what your uniqueness is. Strangely enough, we tend to run from our uniqueness. In Australia, they call it the tall poppy syndrome. If you're unique, you're the first poppy that gets chopped down. There's so much in our culture and business that encourages us to be like everybody else. We got to be clear about where our differences are.
An important aspect here is we're chosen for our differences and not for our similarities. No customer ever says, "I love doing business with them. They're exactly like everybody else." I didn't propose to my wife by saying, "Marry me. You're like every other woman I've ever dated." We're chosen for our differences and not our similarities. You got to be specific and clear about what those are.
The second is creativity. What are you doing that's unique? What are you doing that's different? It's not just different to be different. Part of the point of distinction is something that matters to the people that you're involved with. If I slap every customer in the face, I'm different but it doesn't mean that it's going to grow my business. It's creativity.
The third is communication. We look for narrative. We look for a connection. Through that connection, we build the trust that is essential nowadays. It's not just doing more communication but it is how we drive narrative through our communication. The fourth and final one is customer experience focus. It's constantly asking ourselves how does it feel to do business with us?
There are external customers, the folks that spend money with us. There are internal customers. That's how we look at employees. They're your internal customers. You have to serve them with an experience as much as your external ones. What's the ultimate experience that somebody could have working for us or buying from us? When you go through those four cornerstones, you find a way to stand out from the crowd.
Define distinction for us.
There are three levels. The first level is sameness. Let's take it from an external customers' perspective. I can't tell the difference between you and your competition. If you owned a dry cleaning business and you get my shirts done on time and at the same price, everything's the same. Sameness is what drives commoditization. If I can't tell any difference, the only thing I can do at that point is maybe cut my price and then customers will like that. It's a dangerous place but it's where a lot of businesses are.
An asset is something you invest in. It's something you nurture. An expense is something you seek to control and minimize.
Click To Tweet
The second is differentiation. They say, "Here's where we don't do it as our competitors do." The challenge with that is we've worked with so many businesses that say, "Here's what makes us different." You then survey the customers and it doesn't matter. Because your logo is blue instead of green, it doesn't mean the customer thinks you're different. Distinction means you have pursued your uniqueness in a way that has significance for those groups that matter most.
There are a lot of restaurants in Indianapolis and I can't tell the difference between one or the other. There are some that are different. They have a uniqueness about them. St. Elmo Steak House in Indianapolis is distinctive. It's distinctive in how they treat their employees. It's distinctive in what they do at the meal. They've got a shrimp cocktail sauce. My buddy, Jay Baer, calls it a talk trigger. It's something that you got to tell everybody about. Here's a steakhouse in Indianapolis that has higher revenue than Tavern On The Green in New York City. How does that happen? It is because they have found a way to be remarkable and distinct that they attract. To me, that's what my business should be about and every business should be about.
It was about pursuing uniqueness that matters. You got to know your client then.
You do. That's part of a lot of discussions I have as well. What does your client want? One of the lines I hate in businesses is, "We're going to exceed customer expectations." I say, "What does your customer expect? How do you see that expectation that you're unaware of? What if they expect you're not going to suck? You're setting the bar high there, aren't you?" There are these platitudes that we say. Many times, I don't get it. They have no meaning. It's saying the sky is blue. Your competition wants to be below customer expectations.
What should the term be? What would be a better way for companies to talk about that? You know what they're trying to say but they didn't say it in a way that made sense.
We are going to connect with our customers at such a level it will ensure repeat and referral business.
Much better.
If I exceed your expectations, it assumes I know your expectations. If I say, "What I'm going to do is going to be so good that you're going to come back and buy more and you're going to tell your friends about us." All of a sudden, to me, not only is that a better way of phrasing it but it's also measurable. Now I can say, "What are our retention statistics?" Now I can say, "How much referral business are we acquiring?" If we're not getting repeat and referral business, we haven't hit that target of being unique and compelling that we're driving the results that we desire.
Tell us maybe another example of one that has been able to do that. Are there any examples that you can think of? Maybe a company that wasn't doing that and then started doing that.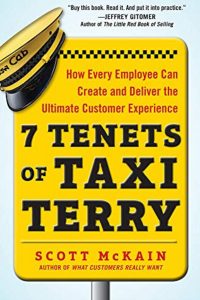 One of the case studies in the book ICONIC is the Fairmont Scottsdale Princess. I did a lot of work with those folks. They were absolutely wonderful. What we did was break it down. It's not just saying, "Our resort is going to be distinctive." How do you do that? What's the distinctive front desk experience? What does that look like? What does that feel like? Experience is about feeling.
One of the things that they did that I thought was brilliant was, for people who travel a lot, every front desk is the same, every experience is the same. Now they have a guy that takes care of two Golden Retrievers that are in the lobby area when you walk in. The Golden Retrievers wag their tail when they see you.
Golden Retrievers are sweet. They want you to give them a little pat on the head and that is unique. You keep layering on to that. Now, the Golden Retrievers have names, Bigsby and Griggs. They kept building on to that. You go in the room and when they're doing the housekeeping at the end of the day and leaving the chocolate mint on your pillow, there's a little thing with a paw print on it saying, "I won't be curled up by your bed. I hope you two get a good night's sleep."
They then took the next step. They've got coloring books so that the mom or dad traveling could pick up the coloring book about the dogs and say, "This is where I stayed. Color in this." The mom stays there on a business trip and then brings her whole family back the next trip because the kids want to meet the dogs and all of these things that are going on. That's distinctive.
We also did, what's distinctive housekeeping? What's a distinctive gift shop? What's a distinctive property? One of the things that they created was a wave tech pool there so that you can, in the middle of the desert in Arizona, surf the waves of the pool with a sandy beach and everything else. It's an amazing place and amazing property. It all began with, how do we approach this differently? Yes, there are rules. If I go to the front desk, I got to get a key. I got to get checked in. I got to leave my credit card so you get paid. Why don't we have to make that such a similar experience to everybody else? Let's figure out how we make that unique. To me, that's exactly what it's about.
It feels like they're going in the opposite direction in Las Vegas. You and I met in Las Vegas. The hotel we were at had almost the exact opposite of that. Did you happen to go by the front desk? What did you think of the experience of having nobody at the front desk, nobody to talk to, waiting in line to get your key and check in? Personally, I didn't like it.
I didn't like it either. That's a hotel that's competing on price. I don't think that's a good place to be in business nowadays. You and I were both there for one reason, the convention was there. The other thing is if enough people would say to the folks holding that convention, "The meeting was a great experience but the property where you had it isn't. It's not congruent." If enough people would say that to them, I'm sure they'd take it out and move it someplace else. It's too competitive now to be average. That's the only reason I stayed there. I wouldn't go back. Here's the thing, it's not like it was terrible. It was average.
The room was nice.
The room was nicer than I thought it would be based on how inferior the check-in experience was. That's the other thing. Years ago, Jan Carlzon, who was then the President of SAS Airlines, one of his mantras was everything matters. If you're a passenger on the plane, you drop the tray table down, it's dirty and it's got a coffee stain there, he said, "We look at it as, 'We should have wiped that down better.'" The customer says, "What if you take care of your jet engines the same way you're taking care of the tray?" I'm sure that the managers of those hotels sit there and go, "Our rooms are pretty good." I thought, "The room is going to be a dump because look at how bad the check-in experience is going to be." I was pleasantly surprised with the room but I'm still not going back.
Culture is the feeling of engagement that you get internally within any organization.
Click To Tweet
Something simple. I love that story about the Scottsdale Princess because that makes you think about, "What little thing could I do that would make such a big difference?"
You're exactly right, Gary. Where a lot of businesses slip up is that they think it's going to be some hugely capital-intensive infusion that has to come to make this enormous difference. What would have happened if, in the same space we got checked in, they had enough people staffing it? Also, what if they would come around from behind the desk like they do at other properties, hand you the key and say, "We are glad that you're here with us. Enjoy your experience. Is there anything else that we could do?" Even, "Here's a bottle of water." It's less expensive to do that than it is to remodel the rooms again.
It doesn't take this huge capital outlay. That's where our message dovetails so well. It's about understanding yourself and your why and then exploiting it. My friend, Larry Winget, always says when he uses that word in the best way, "Exploit can be both positive and negative." It's exploiting and leveraging that to its maximum potential.
I have a question for you. There's a company that comes to mind for me. They have spent a fortune on having all the right stuff there but they're struggling with, "How do I get my team to create that distinctive experience? How do you get your team up to speed, engaged or connected to it to make the difference?" If the team doesn't do it, you're dead in the water.
It has to begin with the CEO. It has to begin with the leader making that job one and not just giving it lip service. I've been at so many meetings where the CEO gets up and says, "People are our greatest asset," and then they treat them as an expense. An asset is something I invest in. It's something I nurture. I want it to grow. Expense is something I seek to control and minimize. Leaders get up and say, "You're our greatest asset," and then they go back to the office and think about, "How do we make sure that these people work 38 hours a week? They're not working 40." You can't have it both ways.
To me, where it begins is that the CEO or the business owner in a small business has to say from the beginning, "This is the most important thing, our culture." If you think about it, all the customer experience is the outward expression of your internal culture. If it's not right on the inside, it isn't going to be right on the outside. That's where the tools that you have become incredibly valuable because it helps everybody attain their potential, which is the first step of a supportive positive culture. We're here for the growth of everyone.
How do you define culture?
I'm asked that a lot and I always think of what Potter Stewart said about pornography, "I know it when when I see it." I mean that in a different way. Culture is how it feels. That's not precise. There are some places that, even as a customer, you walk in and you feel, "I had a feeling about the hotel that we were in. It's from the way the valet parkers treated me as opposed to other properties." Seeing that long line to check in but not enough people work, there are many different things like that.
You can tell internally they beat their people out. I didn't see many people smiling and happy to be there like I see in other places. It's overused and cliche but most of the people I encountered that work at Southwest Airlines are pretty happy working for Southwest. You don't have to tell me that they have a positive culture. Their people show it by the way that they deal with customers. You don't have to tell me that that hotel probably has a pretty rotten internal culture because they show it by the way they treat their customers. For lack of a better term, it's the feeling of engagement that you get internally within any organization.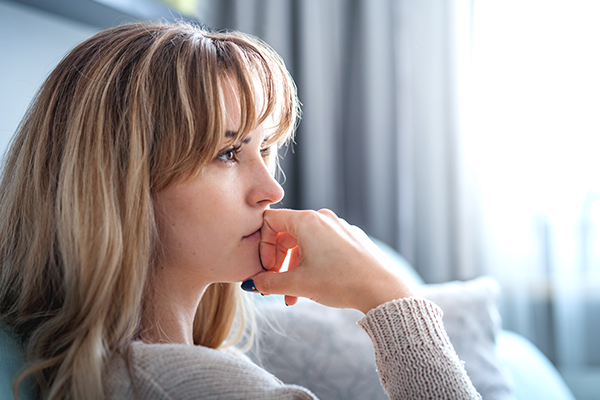 Is that more in line with what your last book, The Ultimate Customer Experience, is about?
Absolutely. Even ICONIC talks about the importance of the five iconic factors. The fifth one is reciprocal respect. That's one of the things that's difficult in organizations. The leaders want respect but they don't think they have to demonstrate it in the other direction. Respect is reciprocal. To use as an analogy, think of a personal relationship. If I'm committed, you're the only person in my life and the person I'm directing that to thinks, "We're dating. We can date around." It's not reciprocal. That relationship isn't going to work.
If I'm dating around and you're sticking around, we're great. If we have a significant relationship but we haven't decided if it's a fully committed one and we're both on the same page, we're great. When the relationship gets in trouble is when the level of commitment is not reciprocal. Why wouldn't that be true in business? The same thing is true with customers. Businesses say, "We want loyal customers." What are you doing to reward me for my loyalty?
Scott, last question for you. What's the best piece of advice you've ever given or the best piece of advice you've ever gotten?
There was a mentor of mine in the speaking business named Grady Nutt. Unfortunately, Grady was killed in a plane crash coming over from a speech many years ago. Early in my career, he was a mentor of mine. I admired him so much that I tried to sound like him. I tried to be him. It wasn't that I was trying to rip him off or anything like that in terms of material or style. It was sincere admiration to the point of adoration.
Grady took me out to lunch and said, "I am flattered by how much you obviously like what I do. If you're trying to be the next Grady Nutt, the best you can hope for is second place. You got a corner on the Scott McKain market. Your job is to learn from me and other speakers and other people that you admire. Your other job is to be the best Scott McKain you could possibly be because that's something that no one else can be." To this day, the best advice I've ever received is not to run from my uniqueness and not to be content with being like everybody else. It doesn't mean there's nothing wrong with being somebody else. It means that the world is a better place when you and I and all of us be the best us that we can be.
It's right in line with your why of challenging the status quo and thinking differently.
I hope so. I want to be aligned. Congruence is important.
If there are people that want to connect with you, follow you, know where you're speaking and come to your next event, how should they get in touch with you?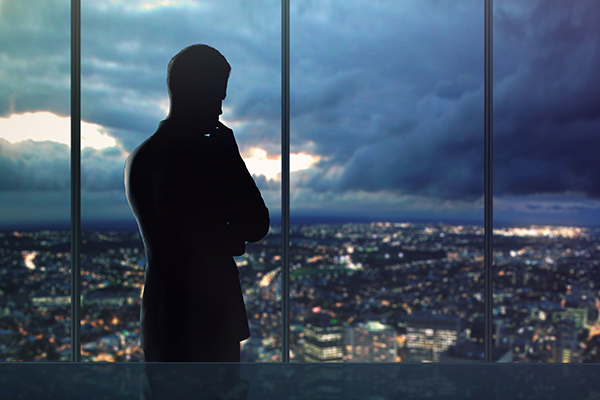 The best way is to go to my overall website, which is ScotMcKain.com. There's information there on all the services that we provide and all the things that we do with our team spread across the country. If anybody wants to follow that, I would certainly appreciate it.
Scott, thank you so much for being here and taking the time. I look forward to staying in touch as we move forward.
Same here, my friend. I appreciate you. By the way, thank you for letting me take the assessment. That's profound. It's cool. That knocked me out. Thank you.
Thank you. Have a great day.
You too.
—
It's time for our segment, Guess The Why. For this episode, I want to use Chris Rock because he's been in the news a lot. What do you think Chris Rock's why is? He was on stage where he got a slap across the face for telling a joke about Will Smith's wife. It made me think about what would Chris Rock's why be.
I learned a little bit about his childhood and how he was the small kid that got picked on all the time. He was different. He was unique. He didn't fit in. That made me think that probably his why is to challenge the status quo and think differently, to think outside the box and to do things differently. He was forced to do that, he did do that and that's been his why. What do you think Chris Rock's why is? I'd love your opinion.
Thank you so much for reading. If you've not yet discovered your why, you can do so at WhyInstitute.com. You can use the code PODCAST50 and you'll get it at half price. If you love the Beyond Your Why show, please don't forget to subscribe and leave us a review and a rating on whatever platform you're using. I will see you next episode.
Important Links
About Scott McKain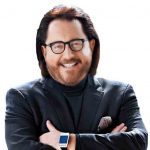 Scott's matchless experiences have continued throughout his life. They range from playing the villain in a Werner Herzog film that Roger Ebert called one of the 50 "great movies" in cinema history to being booked to speak by Arnold Schwarzenegger for an event on the White House lawn with the President in the audience; from being the author of business books named among the "year's ten best" to membership of multiple Boards of Directors.
The tapestry of Scott McKain's distinctive experiences have blended to create the inimitable content that makes him one of the world's most in-demand business experts and speakers.